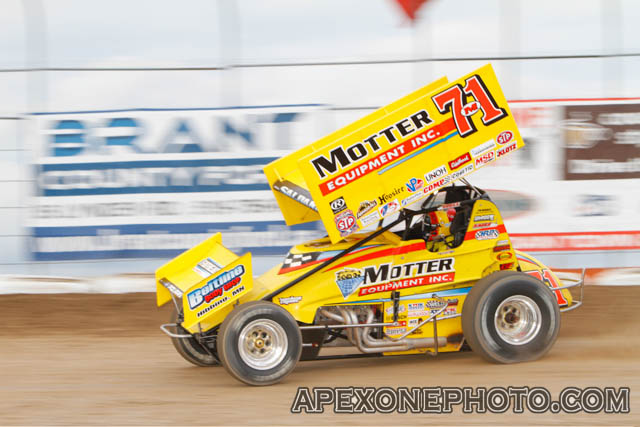 By Susan Arnold
PENGILLY, Minn. (Feb. 6, 2014) – Dan Motter, owner of the Motter Equipment HE& M Saw Beltline Body Shop 71M World of Outlaws Sprint Car team with driver Joey Saldana, is pleased to announce the continuation of his team's relationship with PRO Shocks, Inc.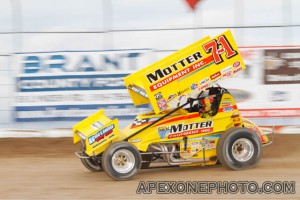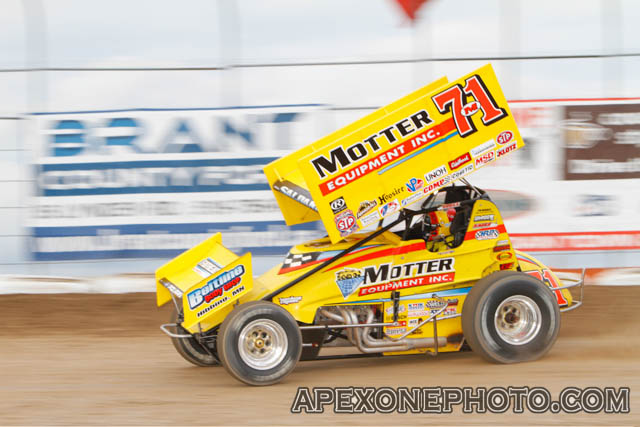 "We converted to PRO Shocks in 2013 just before the Knoxville Nationals, and they made a noticeable difference in our performance, results and consistency," said Motter, "and we are looking forward to continuing with them as our official shocks for the 2014 season."
The Boonville, Ind. based company is the world's leader in shock technology and innovation, and they have been delivering championships for over three decades.
Veteran Motter team crew chief Davey Whitworth has used a variety of shock absorbers throughout his career.
"Shock absorbers are one of the most critical components in the chassis set-up," said Whitworth.  "PRO shocks are clearly the leader in quality and performance and their knowledgeable technical staff is invaluable."
The Motter team credits PRO Shocks for their contribution to the 71M team's successful fourth place finish in 2013 World of Outlaws point standings.