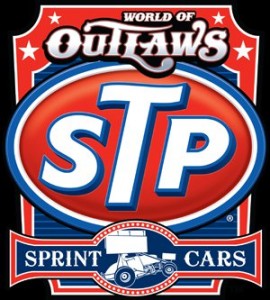 From Sam Martin
Tucson, AZ — (March 2, 2014) — The World of Outlaws STP Sprint Car Series is set for its March 8 invasion of Tucson International Raceway, where on Friday Arizona open-wheel legend Ron Shuman was named grand marshal of the NAPA Auto Parts Wildcat Shootout and RideNow Powersports joined the event as a sponsor.
Shuman, a native of Mesa, Ariz., better known as the "Flying Shu" behind the wheel, had a several decade career rooted in open wheel racing including World of Outlaws STP Sprint Cars, super modifieds, non-wing sprint cars and midgets. With 14 World of Outlaws wins, Shuman holds the 23rd position in all-time wins with the series. He will be joined by his brother, Billy, as the entire Shuman family has supported open-wheel racing in Arizona and around the country.
RideNow Powersports and Tucson Harley-Davidson are one of the Southwest's leading Powersports dealers, making them a perfect fit to join the race in Tucson.
Steve Kinser, the 20-time World of Outlaws STP Sprint Car Series champion who is celebrating his "Salute to the King" season, earned a victory in March 2007 at Tucson. The 2014 running of the NAPA Auto Parts Wildcat Shootout Presented by RideNow Powersports will mark Arizona fans' last chance to see the "King of the Outlaws" compete in their home state for an Outlaw championship.
The 3/8-mile oval saw Daryn Pittman defeat Joey Saldana in 2013, which helped to propel Pittman to the series championship last year for Kasey Kahne Racing.
Tickets can be ordered online by clicking WorldofOutlaws.com/tickets or by calling 877-395-8606.
Fans can get $5 off of their race-day ticket purchase by bringing a valid receipt from any area NAPA Auto Parts store.
For information on Tucson International Raceway click www.TucsonInternationalRaceway.com, and for more on the World of Outlaws STP Sprint Cars click www.WorldofOutlaws.com, follow the series on Twitter@WorldofOutlaws or find us on Facebook at www.facebook.com/WorldofOutlaws.