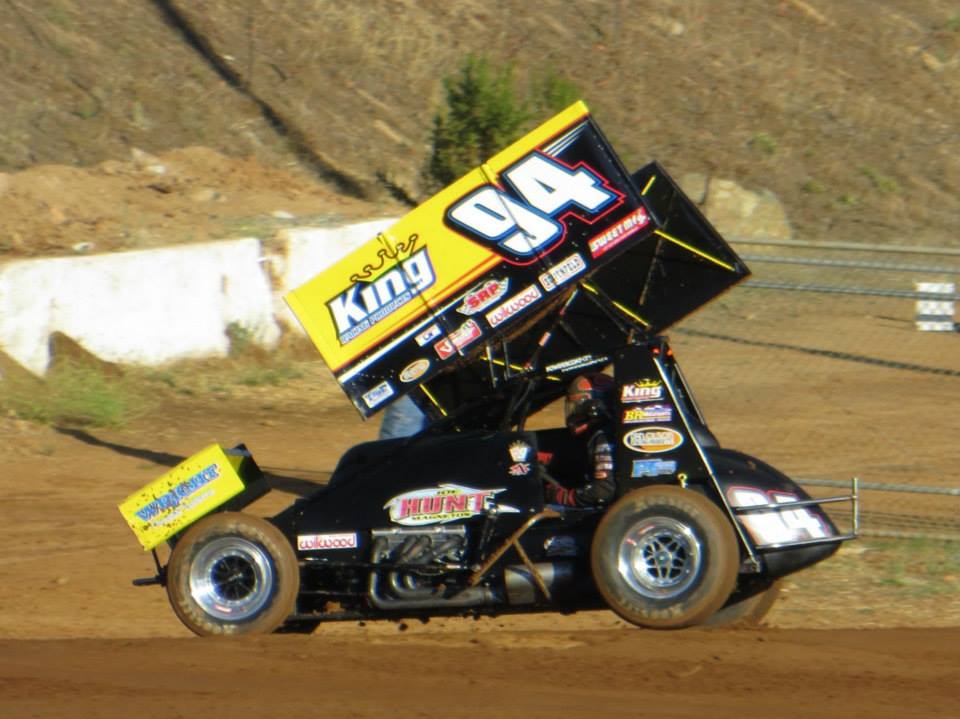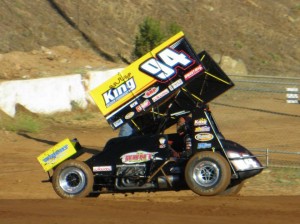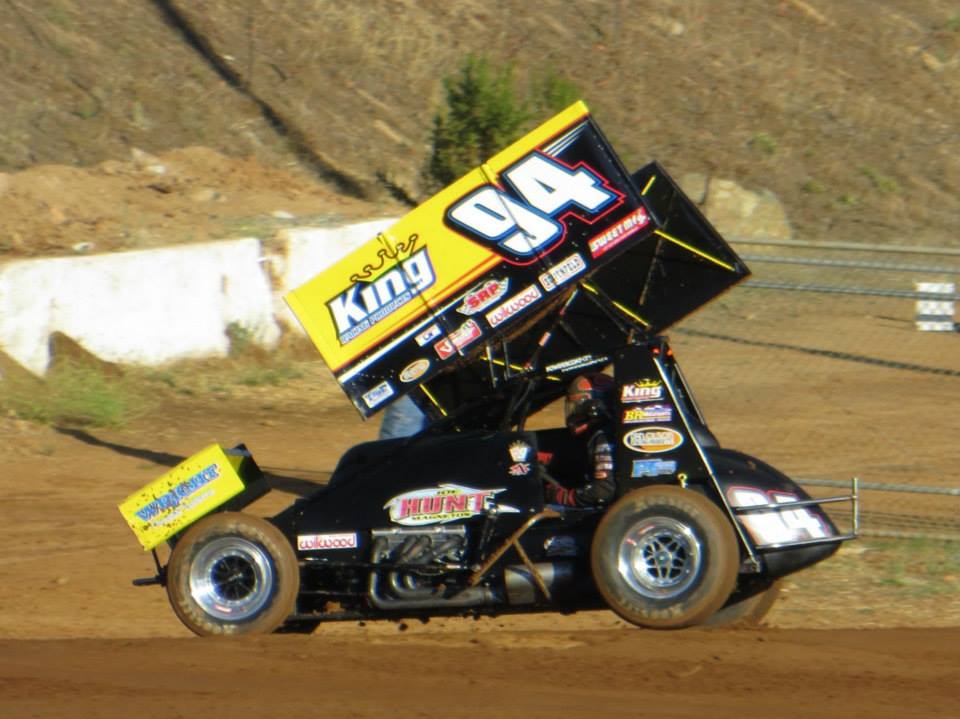 From Peterson Media
Scrambling to get some final pieces to allow him to race the Silver Cup, the racing world was very kind to Steven Tiner has he tracked down what he needed, and went on to score finishes of fourth and eighth place at the Silver Cup in Chico, CA.
"I cannot thank some of my racing friends enough for loaning me some items I needed to race," Tiner said. " I have to thank the Wright family for the use of their engine, and Willie Croft for loaning me some body panels, as mine weren't ready yet."
With some stuffed pieced together, Tiner went out on Friday night and timed in seventh fastest on the tricky ¼ mile track.
After finishing third in his heat race, the Visalia, CA driver found his machine in the second row of the feature event, and he settled into the fourth spot when the race got underway.
Tip-toeing around the track as the recent weather produced some old-school ruts, Tiner did his best to stay in contention, as he held strong in the sport, where he finished.
Returning to the speedway on Saturday night, Tiner again was strong in time trials, as an eight quickest effort in time trials, put him in the fourth heat, where he finished fourth, transferred to the feature, and put him in the third row for the feature event.
On a track that was both slick, and smooth in spots, and heavy and rough in spots, Tiner had a front running car, as he found himself battling with Justin Sanders for the fourth spot late in the race.
Getting around Sanders from fourth, Sanders and Tiner made contact that looked like it was going to take both drivers out of contention, but both escaped unscathed, and raced on.
Looking to get back by Sanders, Tiner slipped his right rear over the embankment, and slipped off the track, but was able to recover, and ended up with an eighth place finish.
"It was really a good weekend for us considering how we had to piece things together," Tiner said. "I can't thank everybody that helped me out enough, and I can't thank my guys for working so hard all weekend."
Steven and his Steven Tiner Racing team would like to thank BR Motorsports, King Racing Products, Elma Lanes, Larry Davis Farms, Wright Process Systems, Harvest Supply, Powder Coat-It, SRP, Wilwood, FSR, Dan Olson Race Products, Sander Engineering, Sweet Manufacturing, Good Ridge, Schoenfeld, Western Metal Company, and Roseville Precision for their support in 2013.
2014 BY THE NUMBERS: Races-2, Wins-0, Top 5's-1, Top 10's-2
ON TAP: Tiner will now hit the Silver Dollar Speedway on Friday night, before kicking off the 2014 Civil War Series Presented by Flowmaster season off on Saturday at the Marysville Raceway Park.