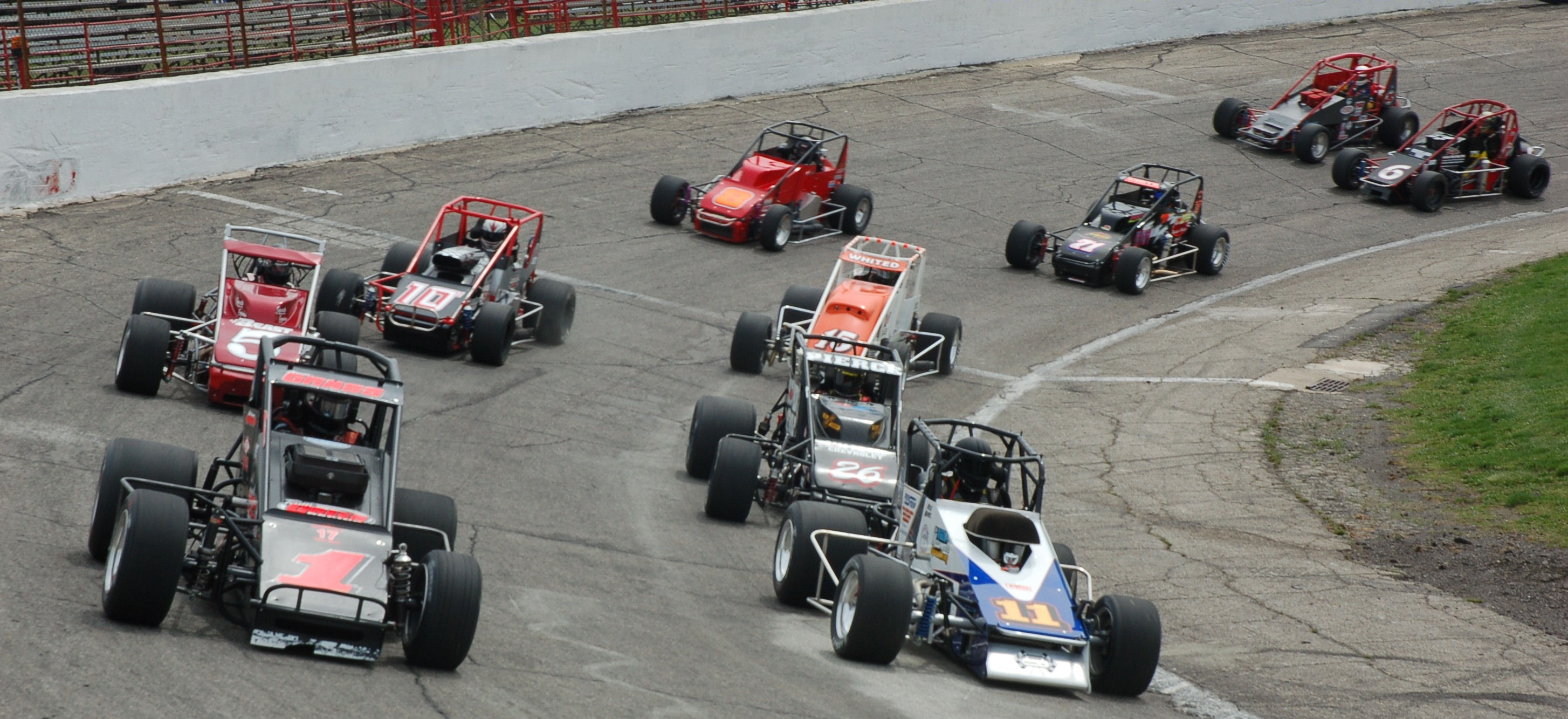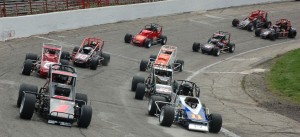 By Eric Bunn
(Lebanon, IN).  2013 Simpson World Indy Sprint Car Challenge Rookie of the Year Garrett Green will be leading a strong field of young and 1st time pavement sprint car drivers against the veterans in Sunday's Glen Niebel Classic at Anderson Speedway.
Aaron Pierce, Chris Neuenschwander and Travis Welpott finished 1st, 3rd and 4th in the 2013 USSA sprint Car campaign and will all be at Anderson for the Niebel to begin their 2014 seasons.  Holding off the Sprint Challenge Series' new drivers will not be easy because new does not mean inexperienced.
Green finished the '13 season in fifth in USSA points so he knows what he's in for.  His experience will make up for his young age – he's fifteen.
Matt Goodnight is a familiar name to followers of dirt sprint car racing, so he brings plenty of seat time to his first pavement sprint car event.  Joe Ligouri also has a wealth of experience, including winning the 2009 USSA Ford Focus Midget Championship, and can always be counted on to race hard.
There is no shortage of familiar names when it comes to the new drivers.  Jarett Andretti will wheel a Helburg Motorsports car, Kyle Hamilton will be in the seat of the Jerry Powell entry.  Anthony McCune will join Andretti as a 3rd generation driver in a car prepped by his grandfather Jimmy McCune.
Jason Fuller will bring a variety of experience to Anderson Speedway rounding out the group of new drivers fans will b e getting to know at the Glen Niebel Classic.
Practice for the Glen Niebel Classic will begin at 11:30 AM with qualifying to follow at 12:20.  A fan appreciation autograph session will begin at one and the racing action will start on the high banks of Anderson Speedway at 2:00.