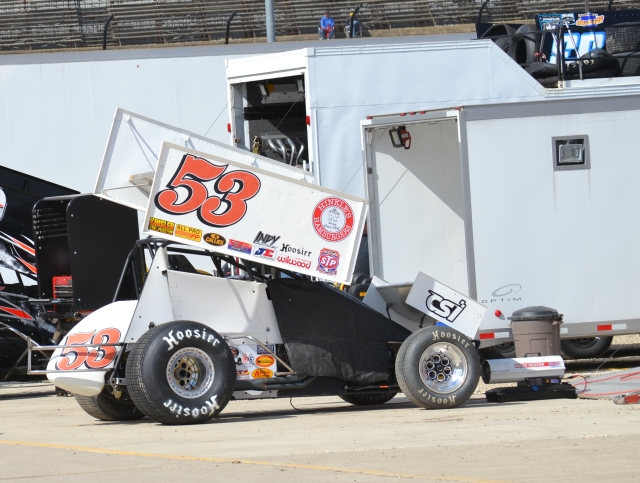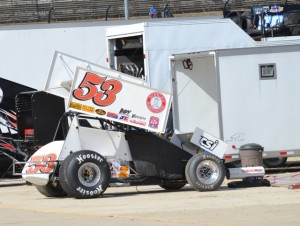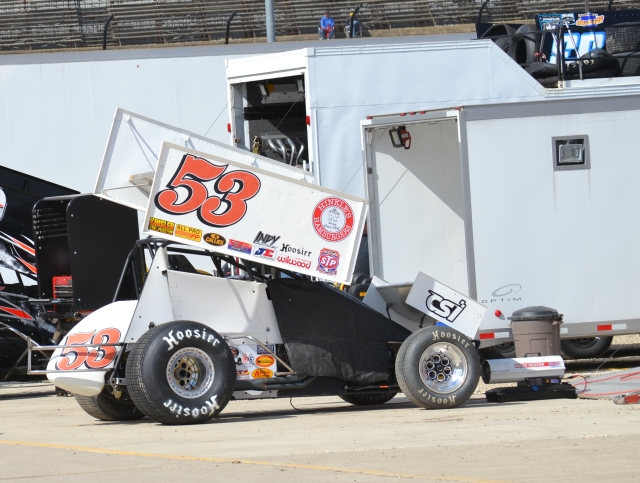 When Brad and Steve Fox pulled their hauler into Eldora Speedway on Saturday the parking attendant immediately had one response.
"Modified?"
The Fox boys have gotten used to their mistaken identity since returning to the winged sprint car world.   Making their first winged sprint car appearance at Eldora since 1991 is just another night to have fun at the race track.  That is why the brothers who work in the family engine shop field a sprint car in the first place.  They claim its not to help promote the family business, as Foxco engines does not even appear on the car.  For the Fox family its about the love of sprint car racing.
While their father Galen has a racing resume that stacks up among the greatest in sprint car racing his sons have built quite a resume of their own.  Once Brad left the driver's seat they put together a sprint car with the idea of doing some non-wing races just for fun.  Fun soon turned into record breaking seasons with Jon Stanbrough behind the wheel and the 25-30 races quickly became 60 races per season.   Winning was fun but eventually the toll of trying to field a full time race team and maintain their business caught up to them.
The boys stepped back and decided a change of scenery was in order.  In 2012 a winged version of the Fox Brothers car started to pop up with Christopher Bell behind the wheel.  They won some regional races and had a stout showing at Fremont Speedway's World of Outlaws program in September.  The potential was there and continued to grow into 2013.   Bell even talked them into going to Eldora when MOWA races in Illinois was the original plan.  We joked while standing in the pit area how the rent was a bit higher in the World of Outlaws neighborhood and shared a few chuckles just like we would when Brad was driving or they were on the non-wing circuit with Stanbrough.  Don't let the laid back attitude fool you though, the Fox family comes loaded for bear and so does Bell.
The culmination of this was last night when Bell picked up his first career World of Outlaws victory driving the Fox's car.  It was another shining example that with the right chemistry, preparation, ability to learn from others along with figuring things out on your own, and desire it does not matter if you have an 18 wheeler or a pickup truck with a tag trailer you can compete in this sport.
With Bell's World of Outlaws victory crossed off the list one has to wonder what the next challenge will be for the Fox team?  My guess is winning a lot more winged sprint car races at this point.  Even if they were to quit today Brad and Steve's legacy in sprint car racing stands on its own merit as one of the best stories of this era.