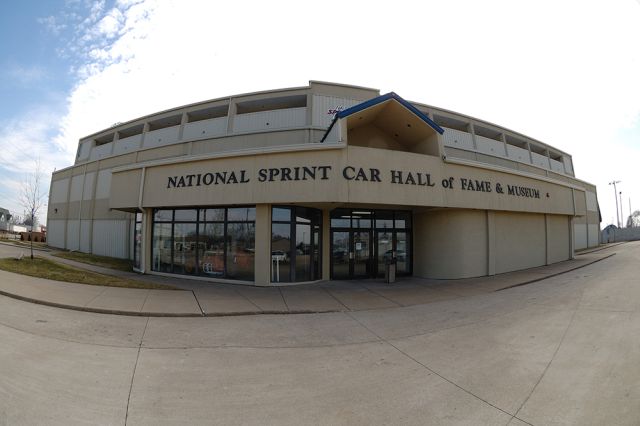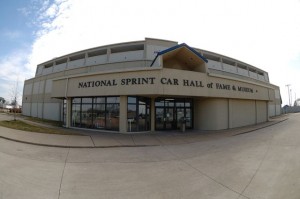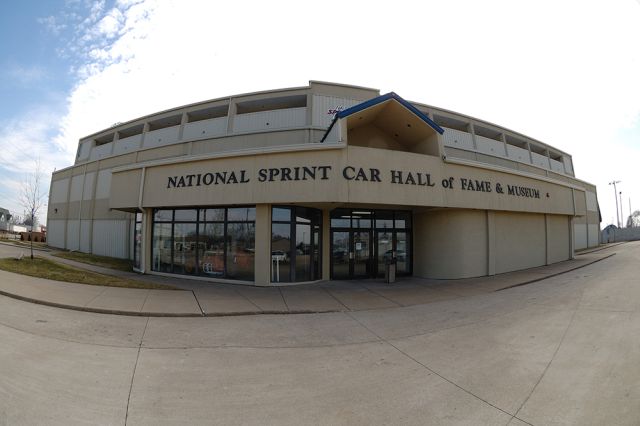 From Bob Baker
Knoxville, IA — (May 27, 2014) — Eighteen (18) current National Sprint Car Hall of Fame (NSCHoF) inductees have indicated that they will be in Knoxville this weekend for the twenty-fifth annual National Sprint Car Hall of Fame induction banquet, set for Saturday afternoon, May 31, at 12 Noon. They will be here to honor this year's inductees, Dave Argabright of Indiana, Dave Blaney of North Carolina, Bobby Davis, Jr., of Tennessee, Mark Kinser of Indiana, William "Windy" McDonald of Arizona, and Chuck Merrill of Illinois, all of whom have indicated that they will be at the banquet, too.
According to National Sprint Car Museum curator Tom Schmeh, "We are going to have an incredible turnout of National Sprint Car Hall of Famers here to honor this year's inductees, which include the late George Nesler and the late Larry Beckett. Those that have indicated that they will be here are Karl Kinser of Indiana, Larry Dickson of Ohio, Tom Bigelow of Indiana, Lynn Paxton of Pennsylvania, Gordon Woolley of Texas, Jeff Bloom of Michigan, Allan Brown of Michigan, Shane Carson of Oklahoma, Jerry 'Scratch' Daniels of Minnesota, Ray Lee Goodwin of Missouri, Casey Luna of New Mexico, Newton 'Buzz' Rose of Arizona, Ron Shaver of California, Steve Stapp of Indiana, Bob Trostle of Iowa, Bobby Ward of Arkansas, Kenny Woodruff of Oklahoma and Ralph Capitani of Iowa. Plus, Friday night will include a free, fun and open-to-the-public special reception for these eighteen past inductees on the museum's second floor. If you love sprint car racing and its history, you will want to join us in Knoxville on Friday, May 30, and Saturday, May 31."
Those wishing to acquire twenty-five-dollar ($25) banquet tickets can contact museum administrative assistant Lori DeMoss at 1-800-874-4488 or via e-mail at ldemoss@sprintcarhof.com. Historian and journalist Pat Sullivan will again emcee the banquet.