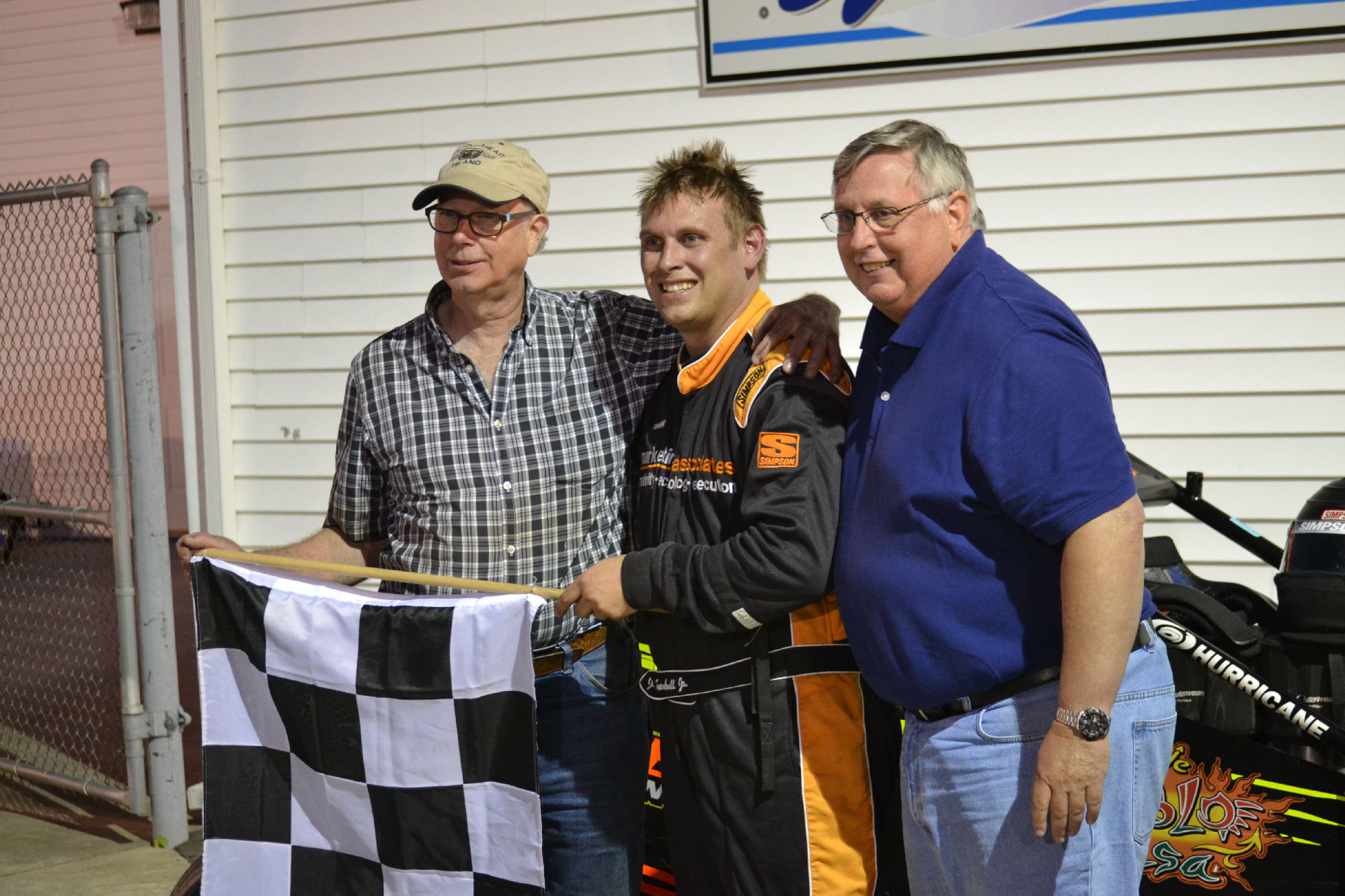 Mason,Mi. (July 18, 2014)- John Turnbull won his second feature of the season at Spartan Speedway Friday night after holding off early leader Gary Sherman. Sherman led the field to the green from the pole for the 30 lap main event and showed the way after one lap.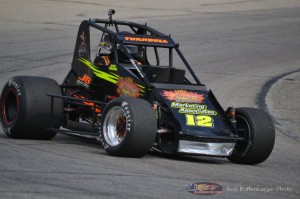 After five circuits, it was Sherman over Chance Rice, JoJo Helberg, John Turnbull and Steve Smith with some side by side action for 3rd thru 5th. By the eighth lapTurnbull was on the prowl and had moved into 2nd.
The first yellow flew on lap 11 for Don Hamilton who was able to re-start. At the half way point action was furious with Sherman still out front with Turnbull all over him as Rice, Smith, Helberg, Steve Irwin and Doug Dietsch were running nose to tail with no room for error.
On the 19th lap Turnbull was able to go to the bottom and make the pass on Sherman and take the lead. Two laps later Helberg and Doug Dietsh tangled in turn three with both cars able to re-start. With 22 complete, third place Chance Rice executed a 360 in turn two and continued on but the next time around he slowed in turn one and Joe Irwin had nowhere to go and ran over Rice. Irwin was done for the night.
It looked like Steve Smith might be ready to mount a charge from 3rd when the green came back out. However Turnbull had different thoughts an was not to be denied as he drove flawleess in the final laps with Sherman, Smith, Steve Irwin, Doug Dietsch, JoJo Helberg, Don Hamilton, Chance Rice, Anthony McCune, Mark Irwin and Don Dietsch following at the stripe.
Rice captured the first heat race after passing Helberg on the final lap and Sherman took heat two after some close racing and a bit of wheel banging.