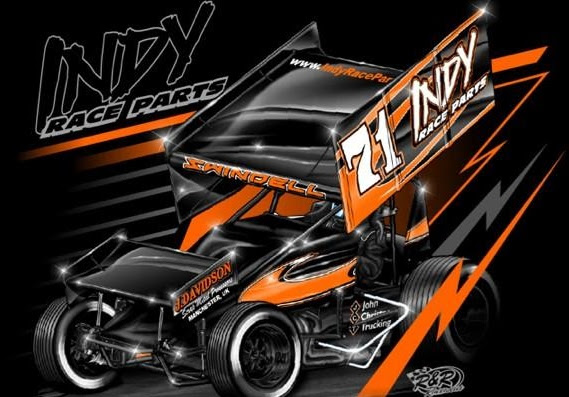 Inside Line Promotions
KNOXVILLE, Iowa (July 29, 2014) – Kevin Swindell is aiming to defend his Mr. Sprint Car title during the next two weeks in Iowa.
Swindell will race the Bernie Stuebgen owned Indy Race Parts team during the Cox Design & Metal Fabrication Iowa Speedweek, which includes the 24 th annual Arnold Motor Supply 360 Knoxville Nationals, the Front Row Challenge and the 54th annual FVP Knoxville Nationals Presented by Casey's General Stores.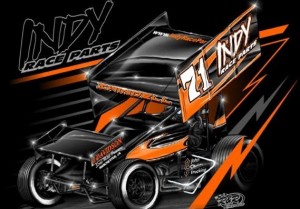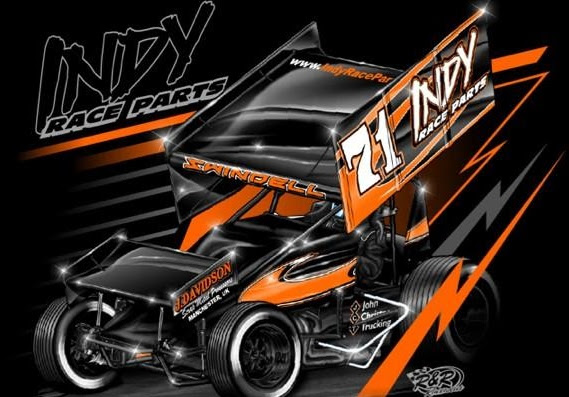 "It's a pretty small deal with Bernie, but we managed to get it handled pretty easy last year," Swindell said. "Luckily we have some good people up there in Knoxville that come out to help."
Swindell will kick this weekend off on Thursday with his 360 Knoxville Nationals preliminary night, which has added pressure this year. Since Swindell will also be competing in the NASCAR Nationwide event at Iowa Speedway in Newton, Iowa, on Saturday – a race that is scheduled to begin around 5 p.m. local time – it will be a scramble to get back to Knoxville Raceway that night for the $10,000-to-win finale.
"You might be able to make it back for a B Main, but it's doubtful," he said. "I should be able to make it back before the feature as long as nothing weird happens in the Nationwide race. I'll have to drive around on Friday and see the best way to go. I'll probably ask (Kyle) Larson to see what they did last year."
While Swindell and the Indy Race Parts team have yet to compete at Knoxville Raceway this season, it isn't something new. Last year's 360 Knoxville Nationals preliminary night was Swindell's first sprint car race of the season.
After finishing third that night, Swindell rallied for a runner-up result during the finale. He capped the weekend by winning the Capitani Classic – an event that featured 81 drivers – at Knoxville Raceway.
Swindell then rallied for a third-place finish during the Front Row Challenge the following night at Southern Iowa Speedway in Oskaloosa en route to a solid FVP Knoxville Nationals, which culminated with Swindell's title as the Jesse Hockett Mr. Sprint Car.
SEASON STATS –
22 races, 1 win, 8 top fives, 10 top 10s, 15 top 15s, 17 top 20s
UP NEXT –
Thursday and Saturday at Knoxville Raceway in Knoxville, Iowa, for the 24th annual Arnold Motor Supply 360 Knoxville Nationals; Sunday at Knoxville Raceway in Knoxville, Iowa, for the Capitani Classic; and Monday at Southern Iowa Speedway in Oskaloosa, Iowa, for the Front Row Challenge with the Lucas Oil ASCS National Tour
MEDIA LINKS –
Website: http://www.SwindellMotorsports.citymaker.com
Twitter: https://twitter.com/KevinSwindell
Facebook: https://www.facebook.com/KevinSwindellRacing
VIDEO –
Click on the link for highlights of Swindell's first victory of the season at 81 Speedway on March 29: http://vimeo.com/90509051
SPONSOR SPOTLIGHT – ButlerBuilt Professional Seat Systems
Based in Concord, N.C., ButlerBuilt Professional Seat Systems manufactures custom seats and distributes a variety of racing accessories, including seat mounts, padding, belts and restraints, steering wheels and helmets. For additional information, visit http://www.ButlerBuilt.net.
"ButlerBuilt Professional Seat Systems has some of the safest and most comfortable safety equipment available," Swindell said. "I encourage everyone to give the ButlerBuilt team a call to learn more about being safe and comfortable in a race car."
Swindell would also like to thank Mike Curb and Curb Records, Arai Helmets, Racing Optics, John Christner Trucking and Indy Race Parts for their continued support.
INSIDE LINE PROMOTIONS –
Inside Line Promotions specializes in affordable public relations and media management for motor sports drivers, teams, sponsors, tracks, series, events, organizations and manufacturers. ILP Founder Shawn Miller leverages professional journalism with new media technologies and social networking to improve your exposure and the return on investment for your sponsors.
To meet the media relations needs of your program and to join Team ILP, contact Shawn at 541-510-3663 or InsideLinePromotions@gmail.com. For more information on Inside Line Promotions, visit http://www.InsideLinePromotions.com.