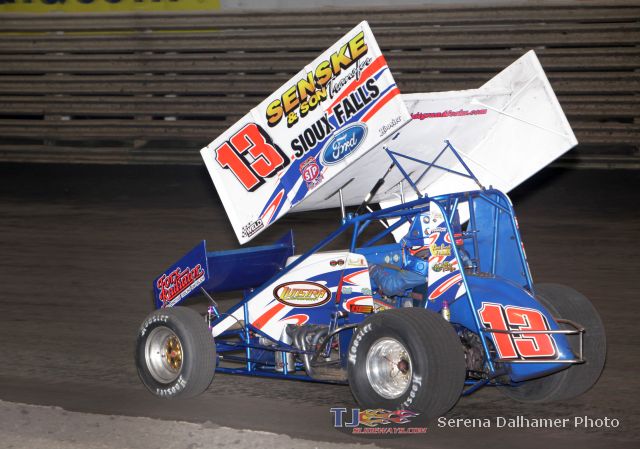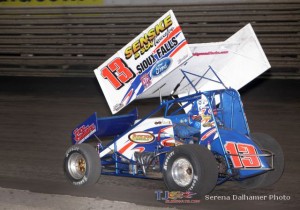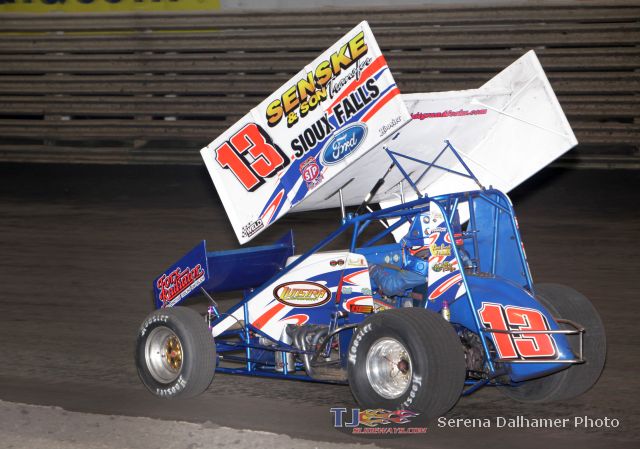 From Huset's Speedway
Brandon, SD — (August 24, 2014) — Mark Dobmeier started 11th in the Dollar Loan Center Outlaw Sprints feature, but he'd be first to cross the line at the finish.
"That was as fun race," said the Grand Forks, North Dakota, driver in victory lane. "That was elbows up all the way."
Dusty Zomer led laps 14-15 before Dobmeier got out front. Zomer crossed the line second. Terry McCarl charged from 16th on the starting grid to a third place finish.
Tommy Barber took the lead of the Coffee Cup Fuel Stop Championship sprint feature on the sixth circuit. Barber started seventh on the grid and collected his second trophy ahead of Joe Riedel and Brant O'Banion.
The race was red flagged early when Eric Lutz flipped violently on the front stretch. Lutz was unharmed.