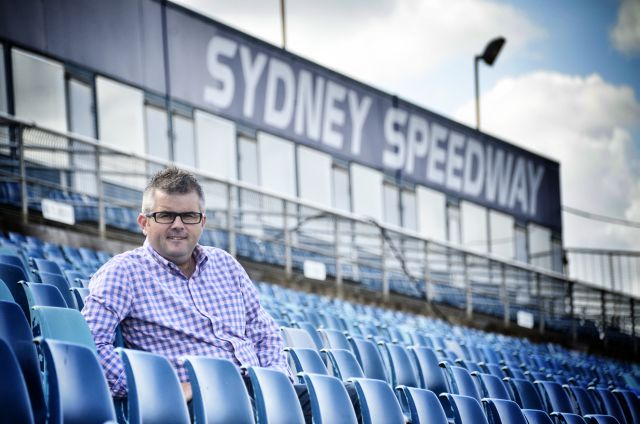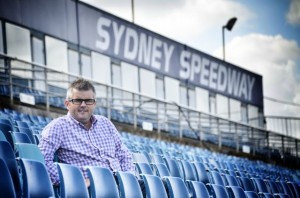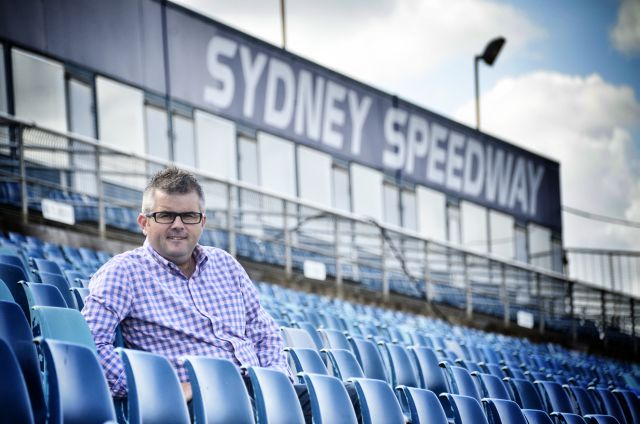 From Valvoline Raceway
Sydney, AU — (September 3, 2014) — Season 2014/2015 will mark Stu McCarthy's ninth year behind the microphone at Valvoline Raceway and the expat Victorian and proud Geelong Cats fan admits he's as excited as he ever has been about the summer ahead.
"Watching the things that Barry (Waldron) and Steve (Green) are doing here in the off-season is really exciting. It makes you want to come down here every day and see what's happened overnight. I think this will be one of Valvoline Raceway's landmark seasons certainly. I can't wait," he says.
The now 40-year-old McCarthy came to Sydney from his native Warrnambool to take up the co-commentary duties with the doyen of Sydney broadcasters Steve Raymond in 2005.
"Working with Steve, and then later his brother Mike Raymond has been a great thrill," explains McCarthy, "I learned a lot in particular from working with Steve in my formative years at Parramatta and it seems like I've clocked up almost a decade here in the blink of an eye."
Plenty has happened in those nine years, including his engagement and subsequent marriage to Shardae (Bellbowen – she's the daughter of former Speedcar and Sprintcar racer and former Sydney Speedway owner Rod Bowen) McCarthy and the birth of the couple's little daughter Indiana.
"Coming to Sydney changed my life in ways that I never imagined," he smiles, "I originally came up here with Gavin White (the voice of Premier Speedway Warrnambool) to gain some experience and learn the trade and then wound up working here, having our beautiful little girl and marrying my lovely wife. I'm a lucky man."
McCarthy brings a wealth of personal knowledge about the teams to his job every weekend and a deep and close friendship with the Darley family – an inner working that makes the Scott Darley Challenge a very emotional weekend for him.
This summer he'll be joined by Wade Aunger (whom he's worked with on numerous occasions before) and newcomer Michaela Dumesny in a commentary team that will place a heavy emphasis on entertainment – particularly with the new 40m Giant Video Screen in place.
"Stuart's an important part of the furniture here at Valvoline Raceway," says Managing Director Steven Green, "he has a great rapport with the teams and the fans and working with Wade and Michaela this summer will add even more scope to his contribution."
McCarthy's already counting down the days until October 4, when the new season for Valvoline Raceway blasts off.