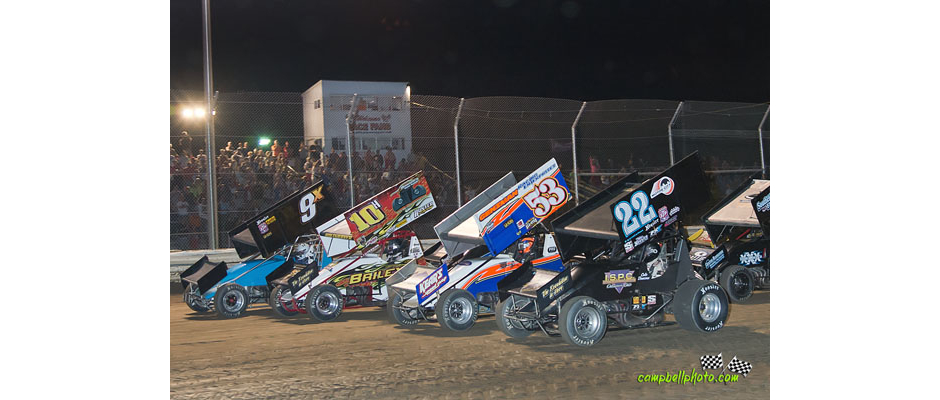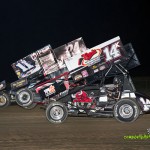 By T.J. Buffenbarger
1. Who will be next? Jacksonville Speedway dropping the All Stars as one of the three sanctioning bodies made some waves, but Attica Raceway Park being synonymous with the All Stars Circuit of Champions in recent years is the biggest story to come out of 2015 so far. Right now All Star officials seem steadfast on carrying out a 2015 season. Will Fremont or any of the other long time All Star supporting tracks follow Attica's over to the Renegades?
2. Will the All Stars retain enough tracks to have a 2015 season? Multiple promoters have openly expressed displeasure about Webb's comments in Area Auto Racing News. Even a retraction the All Stars sent out has not seemed to quell the tide of overriding public angst towards the series.
3. Who will race with the All Stars in 2015? If the All Stars do manage to retain some tracks what drivers are going to show up? Social media was flooded with drivers saying they would not compete with the All Stars this season. However, if the All Stars book a race with their typical purse somebody is going to see that as an opportunity.
4. The fate of Ohio Sprint Speedweek. The Renegade Series mentioned in the Attica press release they plan on putting together their own Speedweek with some of the Ohio tracks that have signed on for 2015. Will Fremont, Lima, Sharon, and Eldora join the contingent or is there a chance we could see a very fragmented version of Speedweek in 2015?
5. Will the change to the Renegade Series affect the front gate at the Attica events? One advantage of this change in sanctioning body is Attica Raceway Park was able to maintain their traditional dates in April, June, and over Labor Day weekend. Will the casual fan still come out to Attica without the All Star name? I believe the continuity in dates combined with some driver recognition will help immensely with this.