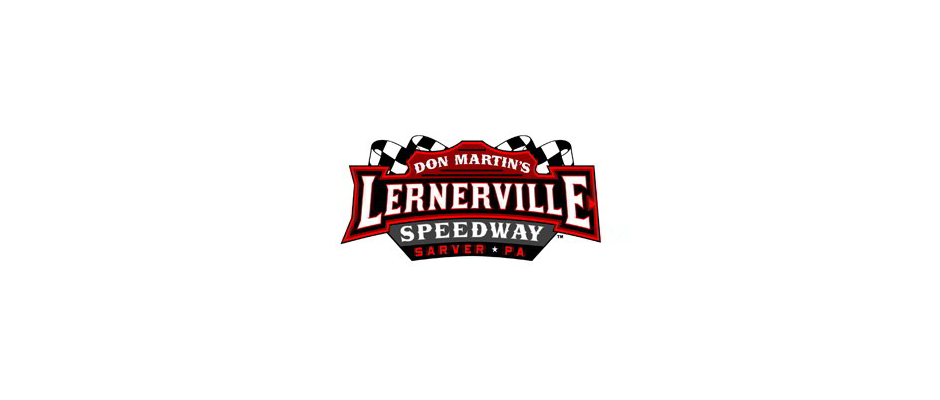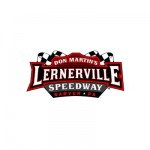 From Lernerville Speedway
Sarver, PA — (February 4, 2015) — It's been a long cold winter already and that pesky groundhog in Punxsy saw his shadow once again; nevermind the fact that it was snowing and overcast. So while there are still six more weeks of winter it's time to take a look at the 2015 Lernerville Speedway Schedule. Of course, as the season draws near, we look towards the Pre-Season which starts with the Annual Awards Banquet on Saturday, March 14 where we will induct the Class of 2015 into the Lernerville Speedway Hall of Fame.
This year's class is headlined by local racing media icon Don Gamble. Best known for the beloved Rappin' on Racin' Don also hosted a weekly Lernerville Pre-Race show and announced for many years. He also continues to coordinate and host Nostalgia Nostalgia, just to name a few of his lofty contributions to Lernerville Speedway.
Don is joined by Nick Petrishen, Mark Cassella and Bob Felmlee. Of the four, Nick Petrishen is probably the least known name of the group, but the fact that he joins the "Mayor of Lernerville" Jack Crowell as just the second member of the Hall of Fame for his contributions to sponsoring the speedway, speaks volumes of his commitment to and impact on Lernerville Speedway on behalf of Nick Chevrolet.
Mark Cassella and Bob Felmlee spent many Fridays Nights battling wheel-to-wheel in sprint car action; most notably in the late 80s and early 90s. Cassella won a pair of Track Championships (1989 and 1994) and won 19 feature events. Felmlee has more career wins (30), but despite winning more races, he somehow won just one title in 1995. Ironically, each driver's career was cut short by a tragic on-track accident. Both eventually returned to racing, but their respective accidents surely cut into their win and title totals.
Between the banquet and Opening Night, Lernerville Speedway will provide fans of Fab Four Racing with a sneak peak at their favorite drivers' new schemes for 2015 at the Clearview Mall and Pittsburgh Mills Car Shows. Cars will be on display at Clearview Mall Thursday through Saturday, March 19-21 and then roll south along Route 28 to the expansive Galleria at Pittsburgh Mills Thursday through Saturday, March 26-28. We will finally re-open the gates to the Action Track on Saturday, April 11 for a Test & Tune practice session.
Fab Four Racing takes the green flag on Friday, April 17 for the first of 16 nights of Budweiser Points; though the Millerstown Pic-A-Part DIRTcar Sportsman will have three additional points races on Friday, May 1 and July 3 & 24 as a support division for special events. For the third straight season, Lernerville Speedway proudly boasts the same lineup of division sponsors; Peoples TWP DIRTcar Sprints, Precise Racing Products DIRTcar Late Models, Diehl Automotive Big Block Modifieds and the aforementioned Millerstown Pic-A-Part DIRTcar Sportsman.
As tradition dictates, the World of Outlaws Sprints and Late Model Series headline our marquee events, along with the All Star Circuit of Champions Sprints. The newly acquired All Star Sprints by three-time NASCAR Champion Tony Stewart make their annual stop at the Action Track on Friday, May 1. The 9th Annual Firecracker 100 presented by GottaRace.com is scheduled for Thursday-Friday-Saturday, June 26-27-28 featuring the World of Outlaws Late Models Series. The Outlaw Late Models returns to kick off Labor Day weekend with the Working Man 50 on Friday, September 4. The World of Outlaws Sprints will bring the Greatest Show on Dirt back to the Action Track for the Don Martin Memorial Silver Cup XXIV Twin 30s on Tuesday, July 21. However, the September Commonwealth Clash is on hiatus for the 2015 season.
Both the RUSH Late Model and Sportsman Modified Series will return in 2015 as will the BOSS Wingless Sprints and Renegades of Dirt Modifieds. The BOSS Wingless Sprints and RUSH Lates will be in action on Friday, July 3 and the RUSH Lates return for the season ending DIRTcar Round Up Steel City Stampede. The RUSH Mods will compete at the Action Track on May 1, July 3, July 24, September 19 and for October's Steel City Stampede. The Renegade E-Mods will join the Diehl Big Block Mods and RUSH Mods on Friday, July 24 for "Modified Mania".
As has been the case for the last six seasons, we'll end 2015 with the DIRTcar Round Up Steel City Stampede featuring Fab Four Racing divisions along with RUSH Lates & Mods, UMP E-Mods, 4-Cylinders and an Enduro 100. Fan favorite events like the Holiday Races with Fireworks on #1 Cochran Fan Appreciation Night, Mid-Season Championships, School Bus & Kids Bike Races, Autumn-Motive Fest and Nostalgia Night are all on the schedule as well. To view and download the entire 2015 schedule, log on to Lernerville.com and click the Schedule tab on the top of any page or click here: 2015 Lernerville Speedway Schedule.