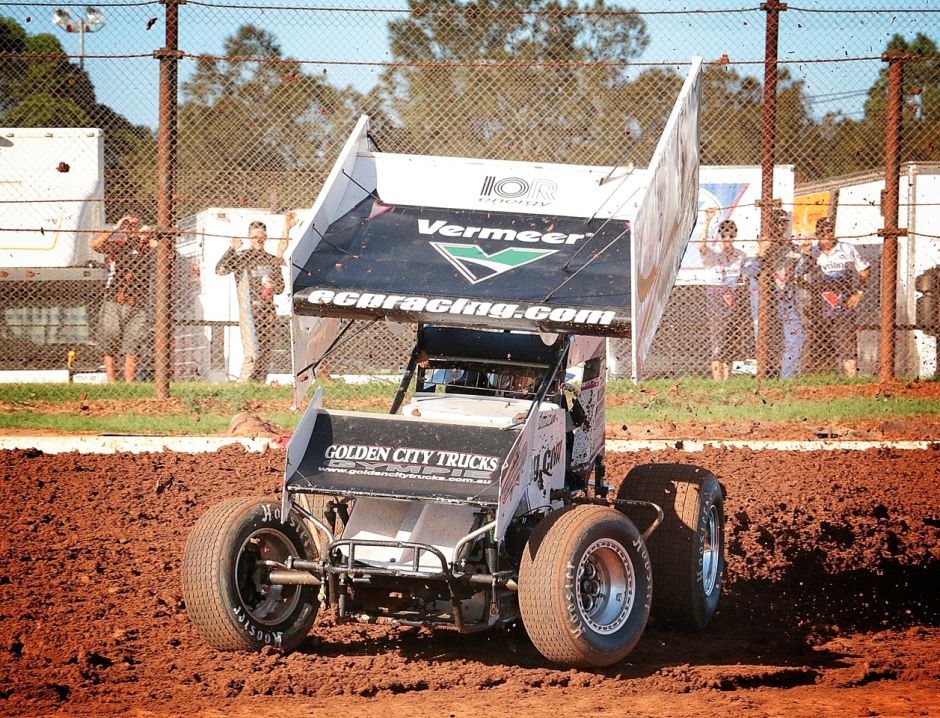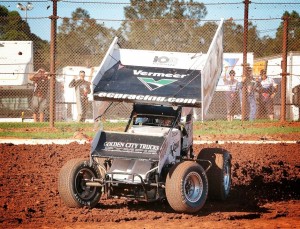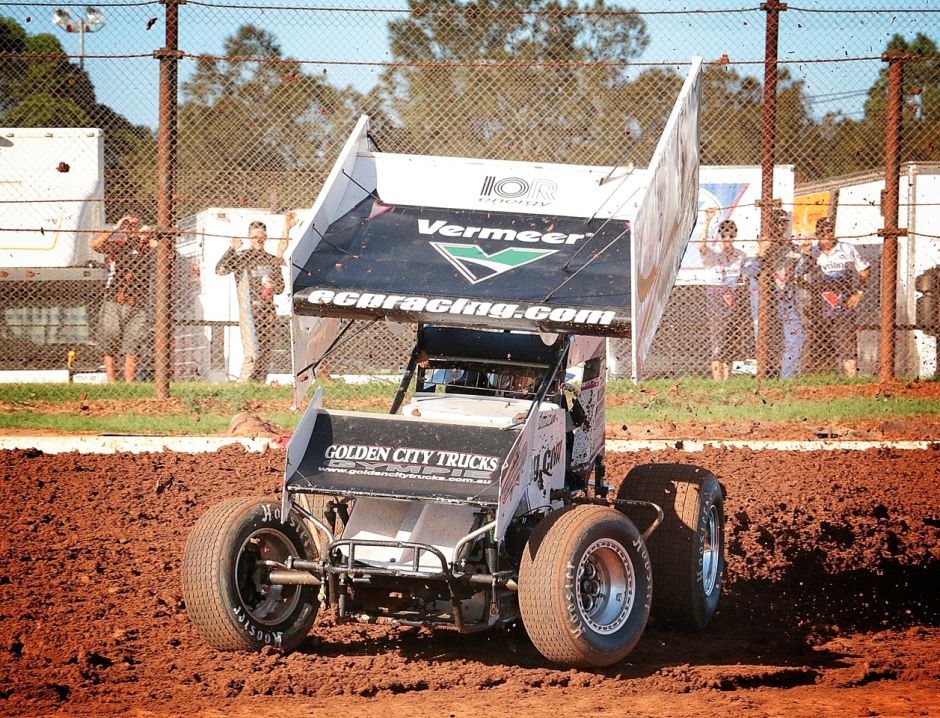 From Valvoline Raceway
Sydney, AU — (March 1, 2015) — Dual Australian Sprintcar Champion David Murcott and multiple Australian titleholder Robbie Farr will take on the already impressive weekly battles within the Parramatta Posse this Saturday night at Valvoline Raceway.
The pair, having competed for the greater majority of February in Western Australia – where Murcott successfully defended his 2014 Australian Championship win – will throw extra fuel on to the fire lit by additional prize money and a $10,000 points fund booty for the month of March.
"I've never had that much success in Sydney before this year," concedes Murcott, "but winning a main event there earlier in the season and our form this summer across the country has me feeling confident that we can do the job again there."
Though the World Series Sprintcars Championship slipped from his grasp with minutes to spare the Victorian throttle stomper is in the best form of his career in the Horrell Motorsport #1 Maxim working with the lethal arsenal of the Inglis brothers in his corner.
"I feel like every time we go out the pit gate we can win," Murcott explains, "between Glenno with the chassis and our set up preparation and Scotty with the motor program we really have a fast car everywhere we show up."
Robbie Farr has showed a particular improvement in speed that has been concealed by an uncharacteristic spate of bad luck in the #7 Hi-Tec Oils ECP Racing Maxim.
"We've been fast, we just haven't been lucky," concedes the now West Australian domiciled Sydneysider who grew up racing thousands of laps around the then Parramatta City Raceway now known as Valvoline Raceway, "I don't think our results have shown what we've brought to the table this season. Sometimes the ball rolls your way and sometimes it doesn't. It doesn't affect our intensity or our commitment to winning either way, we're coming back to Sydney Speedway to get some chequered flags.
Murcott and Farr are just two interstate inclusions from a list that is expected to increase from this Saturday night (March 7) onwards for the first of four consecutive $5,000 to win main events for the Sprintcars.
Counting the points fund booty for the top three in points there is over $75,000 to be won.
Current Track Championship leader James Thompson clings to a slender lead as the series winds down on March 28 and he's all too well aware that former track champion Ben Atkinson and defending champ Max Dumesny are breathing down his neck.
"We can't afford to alter our game plan," concedes the Kellyville father of two, "being consistently up the front is what has got us into the points lead to start with so it makes no sense to deviate from that path now."
Despite a disappointing performance by his own standards in the previous round of the Track Championship on February 21 Thompson knows that he has the speed and the composure to continue his good form.
"It's up to those guys to catch me," he muses, "we'll just keep on chipping away."
This Saturday night's 18th round of the Valvoline Raceway Track Championship will also honour 5-times Australian Sprintcar Champion Dick Briton as the Grand Marshall in a month that honours four of the sport's former greats.
Also on the program Saturday night will be Wingless Sprints (in which his son Brian and granddaughter Nikki compete) and Late Model sedans.
Gates open this Saturday at 2pm; hot laps start from 5.30pm and Qualifying from 6pm.
Prices:
Adults $30
Pension $20
Juniors (13-15yrs) $15
Family (2 adults, 2 kids) $70
Kids 12 and under accompanied by an adult – FREE
Please visit www.valvolineraceway.com.au for details or like Valvoline Raceway on Facebook – alternatively phone (02) 9637 0411 for more information.
Valvoline Raceway is located at 21 Wentworth Street in Granville / Clyde.