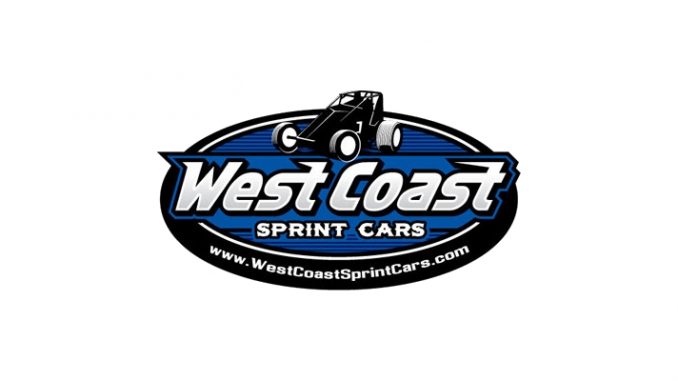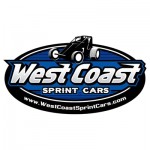 From Dick Jordan
A pair of 2014 USAC Western Sprint Car Champs scored victories last weekend. Western Classic Champ Ryan Bernal won Saturday's West Coast Sprint race at Hanford, Calif. and defending Southwest Sprint champ R.J. Johnson triumphed in Saturday's "Hank Arnold Memorial" at Peoria, Ariz.
Bernal, of Hollister, Calif., will lead the West Coast series to this Saturday night's race at Bakersfield (Calif.) Speedway. He's 14 points ahead of Danny Faria, Jr., who took second at Hanford.
Bernal won Saturday night's 30-lap race at Keller Auto Speedway at the Kings Fairgrounds in Hanford, passing Faria on the white-flag lap and leading the last two laps in his Tri-L Mandarin Ranch/Core Power ART/S & S. Faria took second ahead of Jace Vander Weerd, D.J. Johnson and Jake Swanson. Faria led the first two laps, Bernal led 14 and Faria the next 12 before Bernal's winning pass.
Johnson, of Phoenix, Ariz., scored a last-lap victory in Saturday night's Southwest race at Canyon Speedway Park. Wheeling the Michaels machine, Johnson caught Stevie Sussex on the 30th lap to grab the win, followed by Sussex, Josh Pelkey, Matt Rossi and Mike Colegrove. The win vaulted Johnson to second in the standings behind Sussex.
The Southwest series resumes April 11 at Cocopah Speedway in Yuma, Ariz.
Troy Rutherford won last year's West Coast outing at Bakersfield, while Bernal and Faria both captured 2013 races at Bakersfield.
2015 USAC West Coast Sprint Car Standings: 1-Ryan Bernal-250, 2-Danny Faria Jr.-236, 3-Jace Vander Weerd-196, 4-Austin Liggett-175, 5-Richard Vander Weerd-169, 6-Landon Hurst-168, 7-Colby Copeland-166, 8-D.J. Johnson-162, 9-Trey Marcham-159, 10-Bud Kaeding-122.
2015 USAC Southwest Sprint Car Standings: 1-Stevie Sussex-139, 2-R.J. Johnson-112, 3-Charles Davis Jr.-110, 4-Matt Rossi-83, 5-Josh Pelkey-80, 6-Mike Martin-72, 7-Ryan Bernal-71, 8-Shon Deskins-68, 9-Matt Mitchell-62, 10-Hunter Schuerenberg-57.