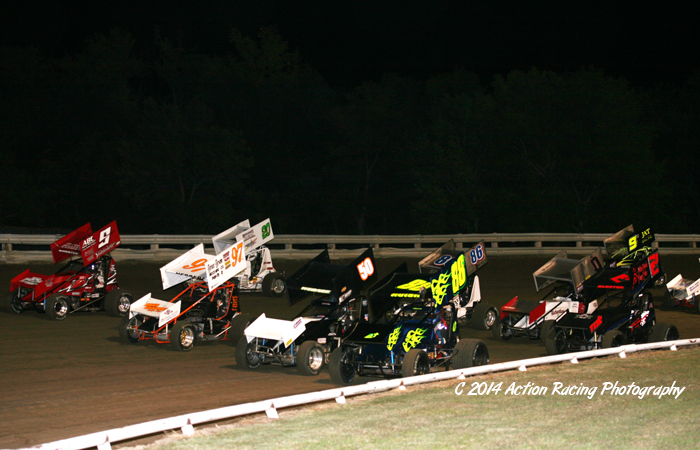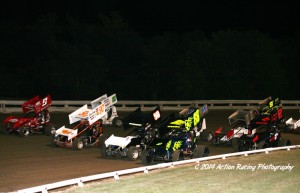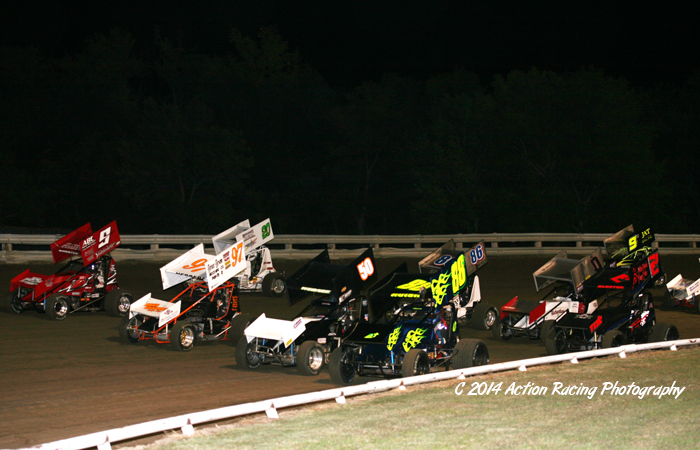 From URSS
2015 marks the 10th Anniversary Season of the United Rebel Sprint Series and The Rebels will be kicking it off in style with a two-day show at the Liberal Fairgrounds Speedway called the "Duel at the D". The lightning fast 3/8's mile oval will host the event with drivers from multiple states making the pull to crown the first race winners of 2015.
The Five State Fairgrounds Speedway has hosted the URSS Rebels several times and the fans have been treated to some all-out duels. Defending URSS National Champion Jake Bubak will be back to defend his title. Bubak is only one of two drivers to win the Championship multiple times, winning back to back in 2013 and 2014. Dodge City Kansas's Brian Herbert is the only other URSS driver to lay claim to the Championship in its nine year history.
Other drivers slated to attend are Zac Taylor, Ty Williams, Austin McLane, Steven Richardson, Brian Herbert, Luke Cranston, Jeremy Huish, Jed Werner and many other of your URSS Favorite drivers as they kick off the 2015 URSS Season. In its nine year existence the URSS Series has had seven different Champions, proving that parity is alive and well in the Series.
Racing action will kick off 7:00 pm on Saturday night with The URSS Rebels hitting the track along with supporting classes including Modifieds, Stocks, Sport Mods and Hobbys of racing action at the Fairgrounds.
Racing will resume again Sunday afternoon with another full show starting at 2:00pm with the URSS Rebels, as well as the same support classes hitting the 3/8's mile oval.
If you can't make the trip to Liberal this weekend you can catch all of the racing action by joining the URSS on Racingboys.com http://www.racinboys.com with Kyler Fetters bringing you all of the exciting racing action from the Five State Fairgrounds Speedway both days.
So join us as the United Rebel Sprint Series kicks off their Tenth Season of the most exciting 305 Sprint Car racing in the Country in Liberal, Kansas Saturday night and Sunday afternoon at the Five State Speedway located at the Stevens County Fairgrounds in Liberal, Kansas.