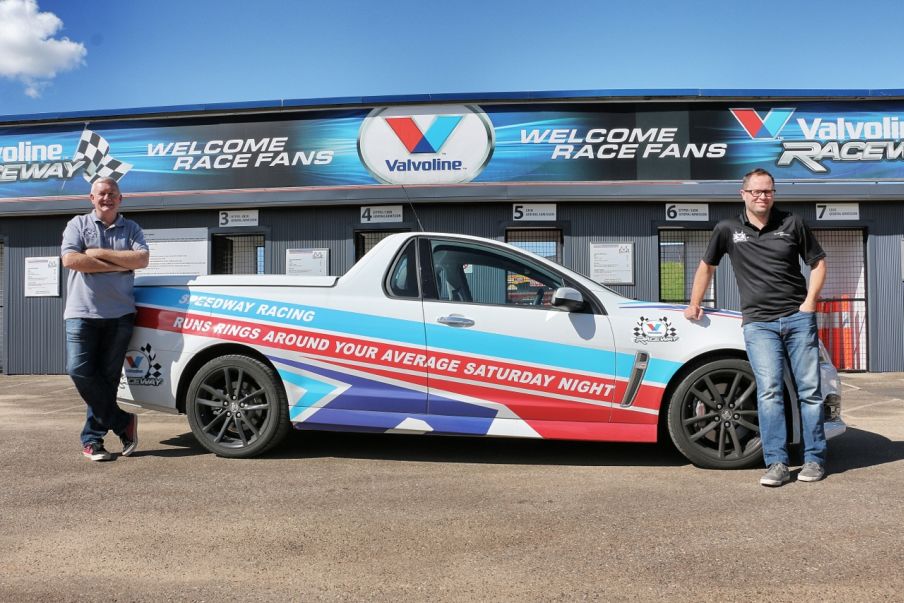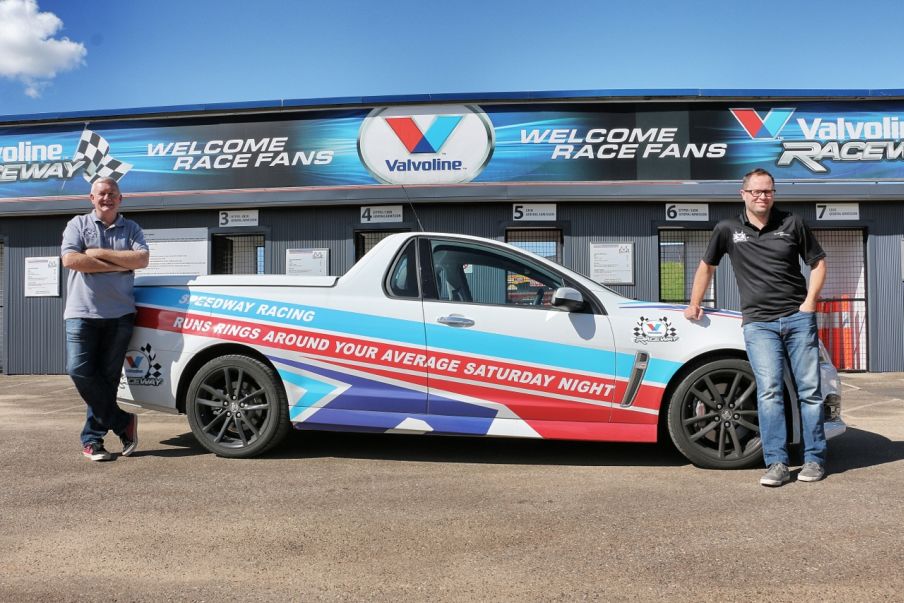 From Valvoline Raceway
Sydney, AU — (April 28, 2015) — Valvoline Raceway has expanded its administration line-up with the appointment of Steve May to the position of Brand Manager effective immediately.
May, who comes to the new position with over fifteen years in the Advertising Agency industry, is amongst other things a bonafide Speedway fan and the man who created the "Speedway runs rings around your average Saturday night" marketing tag used by the Speedway this year.
The perspective he brings from 'outside the square' (or on this case oval) has already been evident in the processes he's collaborated on this season at the Speedway.
VR Managing Director Steve Green had been interested in securing May's services for some time.
"About a year ago whilst I was still in Thailand I had a speedway fan contact me offering help in his area of expertise, namely advertising. This offer was made on a voluntary basis due to his love of the sport.
I did some research and learned that he worked for a major international advertising agency. The chance to work with someone at that level fascinated me. As we began brainstorming ideas I realized this was the new fresh idea stream we needed to elevate our promotions to the next level. During the year we have continued brainstorming for the future and with a number of new ideas in the pipeline I thought it was the right time to offer Steve a position within our organization.
Steve will be looking after our brand and advertising portfolio as well as working with Wade and myself on a number of innovative new projects, it really is an exciting time for all of us and I can't wait to bring race fans some new and ground-breaking concepts."
For 41 year old May, responsible for working with worldwide industry giants Toyota Motor Company, Lexus, Cadbury, Westpac and St. George Bank to name a few, the opportunity to come on board with Valvoline Raceway was a tremendous opportunity.
"When Barry, Felicity, Steve & Jen asked if I'd like to join the team, I jumped at the chance. Yes, on the surface moving from an advertising agency to a speedway seems a little strange, but to join Valvoline Raceway during this period of resurgence and growth within the sport it felt like a no-brainer. You need only look at the new levels of energy and positivity injected into the sport over the last season to understand that the Valvoline Raceway team is a dedicated and devoted team who truly care about the drivers, the sponsors, the fans and the sport as a whole. And who wouldn't want to be part of that? I'm just a small cog in this mighty engine, and can't wait to join Jen, Wade, Rebecca, Stuey, Michaela, Darren & the rest of the gang and get stuck into making Valvoline Raceway and the sport of speedway the best it can be."
Steve May started with the Valvoline Raceway team today and has immediately begun working on a range of projects that will further build on the progress made in the first season under the new management.
There aren't too many Speedways in the world with a "Brand Manager" role and it's indeed an exciting time for the sport in Sydney with May's appointment.