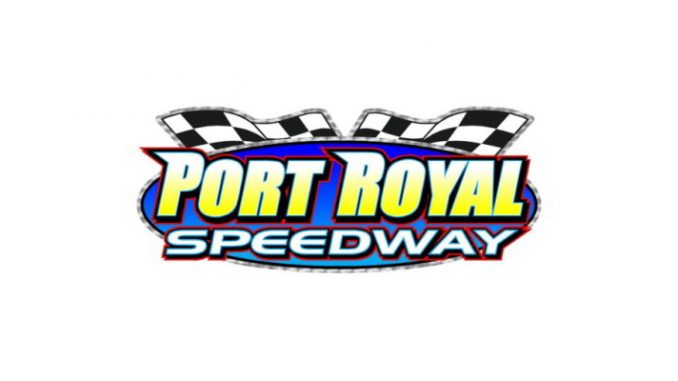 From Port Royal Speedway
Port Royal, PA — (May 27, 2015) — Port Royal Speedway will honor a pair of its finest with the 2015 Founders Awards coming up on June 6 as part of the annual EMMR/Penn Central Racing Reunion at the track.
Honored and coming back to the track will be the 1970 and 1971 sprint car track champion Elmer Ruby of Artemas and Lorenzo "Junior" Ritchey of Everett.
Ritchey, now 82, scored 20 career super modified and sprint car wins at Port Royal during his career, taking his last in 1969.
Ritchey is most identified with his No. 880 machine and is credited with bringing car owner Roy Morral into the sport.
Ruby, noted for his memorable No. 711 sprint car sponsored by Old German Beer, scored his track titles while also recording a total of 17 sprint wins at the historic oval, taking his last in 1974.
Now at age 73, Ruby hasn't visited the track in some 30 years while Ritchey's grandson Drew is currently piloting a 305 sprint on the circuit.
Ruby and Ritchey will be honored as the track hosts the wingless stars of USAC as part of the circuit's Eastern Storm Tour.
Also on the racing card will be the ARDC Midgets and the Gray's Auto & Towing 355 econo late models.
As part of the EMMR/Penn Central Racing Reunion at the oval on June 6, dozens of restored race cars will be on display before and during the night with limited track time being afforded to the machines.
Boulevard Car Wash of Burnham is supplying dash plaques in honor of former speedway flagman Woodie Billett for the restored racers.
Previous winners of the Port Royal Founders Awards are: Eddie and Guy McCardle, 2011; John Regester and Leroy Felty, 2012; Elmer Gray and Joe Lingle, 2013; and Bud Bryner and Don Kimberling, 2014.
Adult general admission for the big nostalgia reunion and USAC show is $25 with students ages 12 – 18 priced at just $7.
Racing begins at 7 pm.
Visit the speedway's official website at www.portroyalspeedway.com for all the latest speedway news and information or find Port Royal Speedway on Facebook and Twitter.