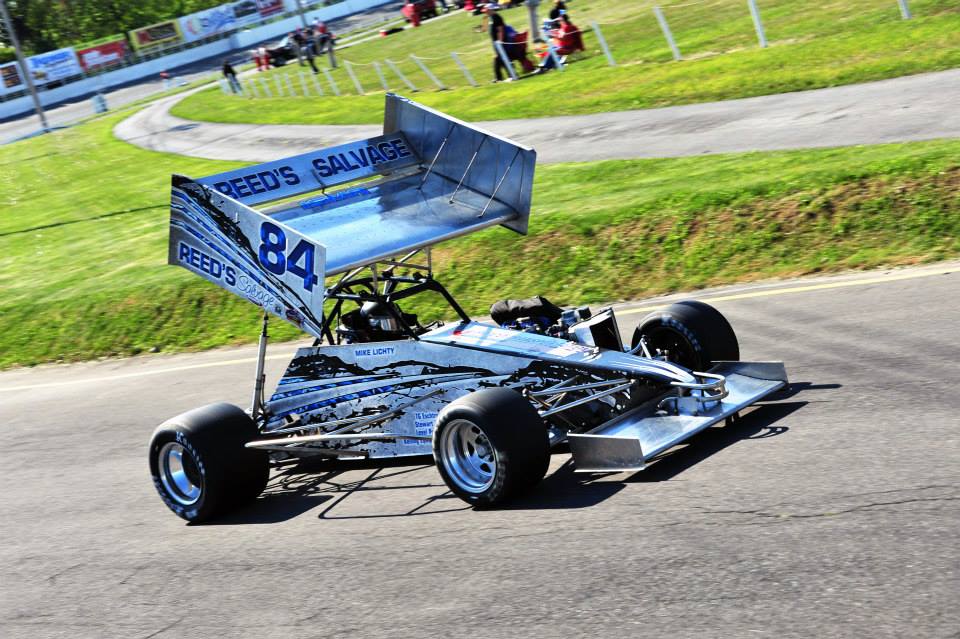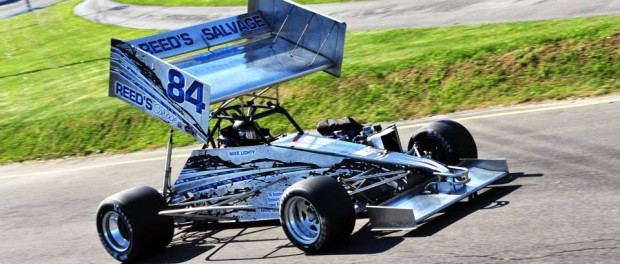 From Dan Kaspusinski
Oswego, NY — (June 11, 2015) — In what has become a race within a race, both Mike Lichty and Dave Shullick Jr. are eyeing another Oswego Speedway track record this weekend as the ISMA Supermodifieds return to the 'Steel Palace' on June 13.
Since 2013, Shullick and Lichty have held the pulse of speed at Oswego Speedway with Shullick being the first to break 15-seconds with a lap of 14.972 seconds on August 31 of 2013, setting an all-time track record. Despite setting the record, Lichty would go on to victory in that year's Bud Light ISMA Super Nationals.
Turn the clocks to June of 2014, and this time it was Lichty's turn to lead the speed charts.
Although it was not a track record on June 7, 2014, Lichty became the second driver to crack 15-seconds, flying to a lap of 14.980 seconds in the No. 84 to lead the speed charts. Short of the record, Lichty still held court in the win column, driving to yet another victory in the night's main event, with Shullick settling for ninth.
One month later Shullick would take his turn in the win column, driving to victory in the prestigious King of Wings over Chris Perley and Lichty. Shullick's 14.972 track record was still safe, as 'Shoe 2's' fast lap in time trials was only a 15.031.
Fast forward to last year's Bud Light ISMA Super Nationals and the record would again fall.
With a lap of 14.938 seconds, Shullick not only bested his personal record, but would go on to defeat Lichty in a tremendous battle to the checkered for a Classic Weekend triumph in the No. 94, continuing another chapter in the Shullick/Lichty Oswego rivalry.
Just weeks ago in the Port City Super Spectacle, with Shulick and Lichty the only drivers in history to run 14.9 seconds, they each wowed the crowd becoming the only two drivers to circle the fast 5/8 mile Speedway in 14.8 seconds.
For the first time in almost two years, the Speedway track record would go back into the hands of Lichty as the No. 84 blistered the previous record with a lap of 14.829 seconds.
Shullick would better his own record, but fell short overall at 14.857 seconds.
In race trim, Lichty also held the upper hand on Shullick, despite falling to Mark Sammut for the win in an amazing last lap duel to the checkers. Shullick would finish right on their heels with a podium run.
While the remainder of the field seems to be closing in on both Lichty and Shullick at Oswego, these second generation racers are no doubt the drivers to watch come Saturday night in both the ISMA Supermodified time trials and main event.
Saturday's racing, which will also feature the ATQMRA TQ Midgets, will see pit gates open at 1:30 p.m., hot laps at 3 p.m., ISMA time trials at 5 p.m., and racing at 6:40 p.m.
Once again in 2015, kids 16 & under will be admitted free of charge with a paid adult with active military also admitted free with I.D.
For more information on Oswego Speedway visit online at www.oswegospeedway.com, follow on Twitter @OswegoSpeedway, or like on Facebook at facebook.com/OswegoSpeedway.