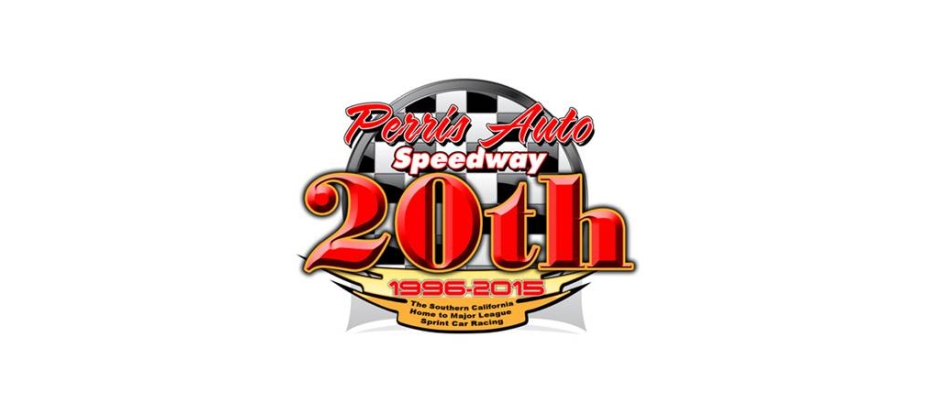 WIN TICKETS TO THE OVAL NATIONALS, PERRIS AUTO SPEEDWAY SHIRT AND CAP!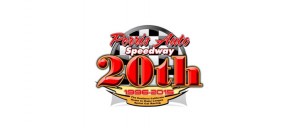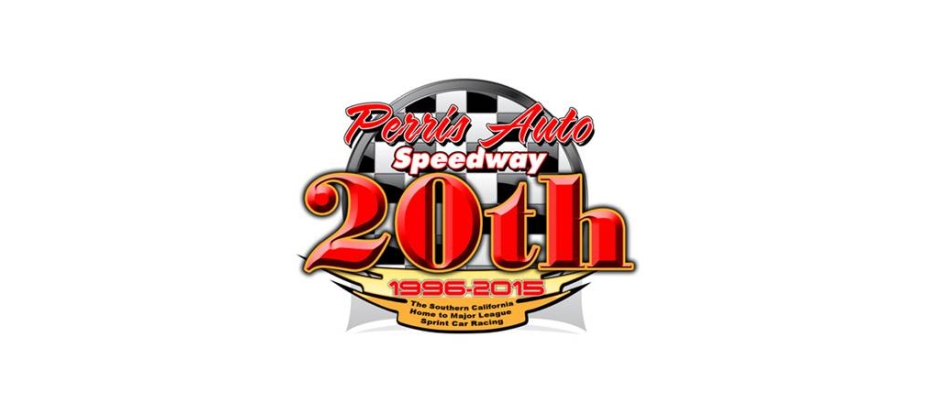 By Scott Daloisio
(Perris, CA, July 8, 2015) Perris Auto Speedway Indiana Sprint Week "Pick Em' Contest." Winner to receive two free tickets to all three nights of the November 12th, 13th and 14th 20th Annual Budweiser Oval Nationals Presented by All Coast Construction, a Perris Auto Speedway shirt and a Perris Auto Speedway cap.
Before each race of Indiana Sprint Week, contestants will pick the driver they think will win that night. If a contestant picks the winner, he/she moves onto the next night of the competition. If they pick wrong, they are out. The only way to win is by picking all seven winners and the contest will have one winner. If only one person picks all seven (or less if any races get rained out) winners correctly, they win. If more than one person picks all seven winners, the winner of the tickets, shirt and cap will be determined by the contestant who posted their entry on the first day of the competition (Friday, July 10).
The tickets are non-transferable and will be picked up at Perris Auto Speedway on November 12th.   If you win and cannot make it to the race, you will still receive the shirt and cap. The only place to enter this contest will be on the official contest string as posted each morning of the event on the Perris Auto Speedway Facebook page. One entry per person per day. Multiple entries on a day by a single person will all be deleted. Entry deadline for each event will be 2:00 PM PDT sharp (5:00 PM EDT). Entries submitted after the daily entry deadline will also be deleted.
The dates for the competition are as follows"
July 10 – Gas City I-69 Speedway
July 11 – Kokomo Speedway
July 12 – Lawrenceburg Speedway
July 15 – Terre Haute Action Track
July 16 – Lincoln Park Speedway
July 17 – Bloomington Speedway
July 19 – Tri-State Speedway
Perris Auto Speedway wants to thank its corporate sponsors for the 2015 season. AA Lynco Painting, All Coast Construction, All Seasons Tree Repair, Amsoil, Archibald's Restaurants, Ayers Hotel and Spa, BlueLine Rentals, Budweiser, California Budget Finance, CamGuard, Champion Towing, City of Perris, Perris Com Ecco, Daytona Boat & RV Storage, Drop Zone, Edelbrock, Engine Pro, Harry's Café, HD Industries, Hoosier Tires, Horizon Solar, K&N Engineering, Livingwaters Hospice, Luke's Transmission, Moon Nursery, Paul Oil Company, Pepsi-Cola, Pick-A-Part Auto Salvage, Pizza Factory, Red Lion Inns and Suites, Robert Dempster, Scott Sales, Shaver Racing Engines, Sherwin-Williams, Stassines Cross, Square H, Swedish Speed, Trench Shoring, US Foods and Valley News.
To keep up with all of the latest Perris Auto Speedway news, photos, gossip and receive special offers, sign up at The PAS Facebook site at:   https://www.facebook.com/pages/Perris-Auto-Speedway/113876798686480?ref=hl
You can also keep up with the latest news and receive special offers from The PAS Twitter site: Perris Auto Speedway on Twitter.
Video and DVD productions of all racing events at Perris Auto Speedway are available from Loudpedal Productions. For more information on these productions you can contact them by calling (805) 844-3854, E-mailing mailto:trtruex@gmail.com or you can visit the web site LoudPedal Productions
Perris Auto Speedway is located on the Lake Perris Fairgrounds (home of October's Southern California Fair), approximately one hour east of Los Angeles and one hour North of San Diego. To get to the track, take the 215 freeway, exit on the Ramona Expressway and go three miles east to the fairgrounds.
racesatthepas@aol.com is the only authorized Internet address to issue official media news released from The Perris Auto Speedway or Oval Entertainment.