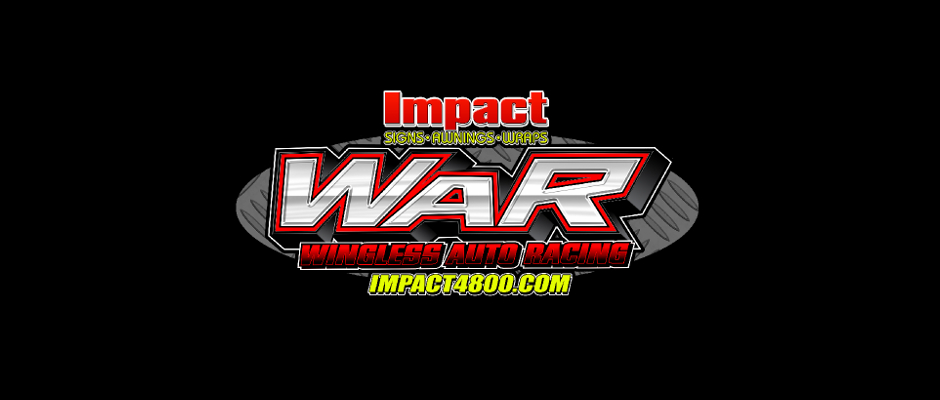 By Chad Buford
Wheatland, MO(September 25, 2015)-Every time Derek Hagar races at Lucas Oil Speedway, he's a threat for the win. The Marion, Arkansas driver continued that trend on Friday night at Lucas Oil Speedway as he picked up the Impact Signs, Awnings, and Wraps WAR Series presented by Next LED/WAR East win.
Chris Parkinson led early from his pole starting position as he was trailed by fellow front-row starter Casey Shuman.
On lap two, Shuman got a run off of turn two to get by Parkinson and into the top spot.
Lap three would see Shuman continuing to lead as Brian McClelland worked by Parkinson into second with Korey Weyant running fourth.
The action was frantic as drivers changed positions in the top ten. Lap four would see TJ Muths move into third with Kenny Potter and Hagar getting past Weyant to round out the top six.
Lap five would see the red come out as Bret Mellenberdnt got upside down in turn one with John Helm, Ryan Kitchen, Clyde Knipp, Danny Thoman, Danny Smith, and Brad Ryun also being involved. Helm, Ryun, and Knipp would be able to continue.
Shuman would continue to lead with McClelland still chasing.
Lap seven would see Hagar putting heavy pressure on McClelland for second and finally Hagar would get the spot.
Hagar used an aggressive slide job on lap ten to take the lead. Shuman worked to get the top spot back, but Hagar remained in the lead.
Lap seventeen would see third-running McClelland get into the back of Shuman with the Tulsa, OK driver spinning to a stop and bringing out the yellow in turn two.
Once green, Hagar continued to lead as he was followed by Shuman and Parkinson.
Hagar was too strong as he took the first night of the Jesse Hockett/Daniel McMillin Memorial in the Hockett Racing/Korte Transportation #75. Shuman was second in the Hockett Racing/Korte Transportation #77 and Parkinson was third in the Country Kids Daycare/Ozark Barge and Dock Service/54th Street Grill and Bar #65. Muths was a strong fourth in the family owned #65M with Potter rounding out the top five in his #55. Mitchell Moore advanced eight spots to finish sixth with Tim Crawley seventh. McClelland rebounded from his spin to finish eighth with Weyant and Layne Himebaugh rounding out the top ten.
Shuman holds a 12 point advantage in the WAR point standings over Parkinson going into the season finale tonight during the second night of the Hockett/McMillin Memorial at Lucas Oil Speedway.
Parkinson holds the advantage over Tommy Rockwell for the top spot in the WAR East standings.
1st Heat-10 laps
75-Derek Hagar, Marion, AR (7); 2. 87F-Brian McClelland, Tulsa, OK (6); 3. 5$-Danny Smith, Sand Springs, OK (3); 4. 11-Chris Morgan, Topeka, KS (9); 5. 24C-Craig Carroll, Collinsville, OK (1); 6. 99-Tony Rost, Utica, NE (5); 7. 15-Gavin Stout, Wichita, KS (10); 8. 21C-Chris Desselle, Richmond, MO (8); 9. 10-Will Register, Sedalia, MO (4); 10. 11W-Wyatt Burks, Topeka, KS (2)
2nd Heat-10 laps
1. 55-Kenny Potter, Harrisonville, MO (6); 2. 24L-Layne Himebaugh, Collinsville, OK (4); 3.8-Jeff Wingate, Centertown, MO (1
); 4. 42-Warren Johnson, Overland Park, KS (8); 5. 00-Chad Shields, Grain Valley, MO (7); 6. 95-Tommy Rockwell, Towanda, IL (5); 7. 27J-Mike Schouten, LaMonte, MO (3); 8. 9-Casey Baker, Lone Jack, MO (9); 9. 20-Steve Thomas, Ludlow, IL (2)
3rd Heat-10 laps
1. 65-Chris Parkinson, Gladstone, MO (8); 2. 21-Ryan Kitchen, Lincoln, NE (4); 3. 90-Riley Kreisel, Warsaw, MO (1); 4. 1T-Tyler Shoemaker, Bloomington, IL (6); 5. 12-John Helm, Kearney, MO (9); 6. 7X-Clinton Bruns, Little Rock, IA (3); 7. 88-Chad Tye, Independence, MO (2); 8. 7-Rick Jansma, Sibley, IA (7); 9. 7s-Wade Seiler, Alton, IL (5)
4th Heat-10 laps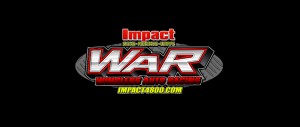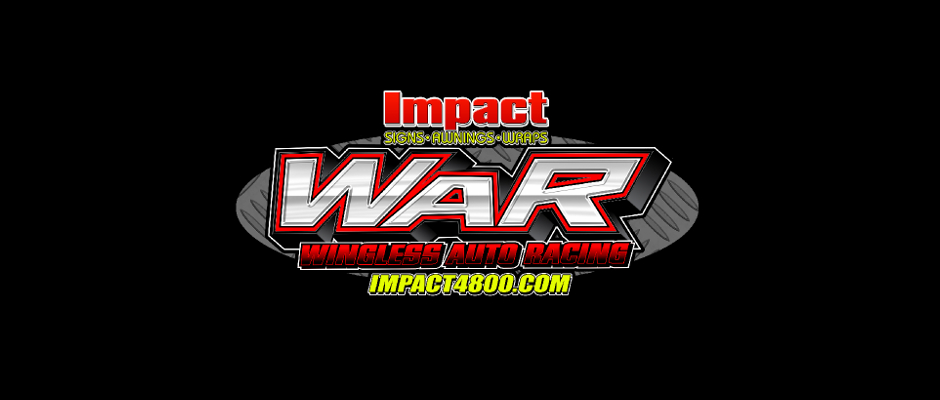 1. 77T-Tim Crawley, Benton, AR (1); 2. 99W-Korey Weyant, Springfield, IL (7); 3. 27-Danny Thoman, Lexington, MO (3); 4. 70-Pete Palazzolo, Pacific, MO (6); 5. 51-Mitchell Moore, Edgerton, KS (9); 6. 13-Clyde Knipp, California, MO (5); 7. 6-Doug Fry, Wheatland, MO (8); 8. 17W-Harli White, Bristow, OK (2); 9. 97-Kevin Cummings, Tulsa, OK (4)-DNF
5th Heat-10 laps
1. 77-Casey Shuman, Rattlesnake Bend, AZ (4); 2. 65M-TJ Muths, Sedalia, MO (5); 3. 22-Koby Barksdale, Norman, OK (2); 4. 97M-Bret Mellenberdnt, Sioux Falls, SD (6); 5. 19-Brad Ryun, Higginsville, MO (8); 6. 7JR-Robert Black, Blue Springs, MO (3); 7. 93-Taylor Walton, Warrensburg, MO (7); 8. 2- Jay Mounce, Tulsa, OK (1); 9. 13X-JD Black, Grain Valley, MO (DNS)
B-Main 1- 12 laps (Top 3 to A)
1. 97M-Bret Mellenberdnt (1); 2. 5$-Danny Smith (2); 3. 13-Clyde Knipp (7); 4. 11W-Wyatt Burks (14); 5. 93-Taylor Walton (10); 6. 22-Koby Barksdale (3); 7. 88-Chad Tye (11); 8. 15-Gavin Stout (5); 9. 90-Riley (4); 10. 99-Tony Rost (6); 11. 7s-Wade Seiler (13); 12. 9-Casey Baker (9); 13. 7X-Clinton Bruns (8); 14. 17W-Harli White (12); DNS: 97-Kevin Cummings
B-Main 2- 12 laps (Top 3 to A)
1. 27-Danny Thoman (2); 2. 8-Jeff Wingate (3); 3. 19-Brad Ryun (1); 4. 24C-Craig Carroll (5); 5. 00-Chad Shields (4); 6. 95-Tommy Rockwell (6); 7. 20-Steve Thomas (14); 8. 6-Doug Fry (7); 9. 10-Will Register (13); 10. 21C-Chris Desselle (10); 11. 7-Rick Jansma (11); 12. 2-Jay Mounce (12); 13. 7JR-Robert Black (8); 14. 27J-Mike Schouten (9); DNS-13X-JD Black
A-Main- 25 laps
1. 75-Derek Hagar (6); 2. 77-Casey Shuman (2); 3. 65-Chris Parkinson (1); 4. 65M-TJ Muths (7); 5. 55-Kenny Potter (4); 6. 51-Mitchell Moore (14); 7. 77T-Tim Crawley (11); 8. 87F-Brian McClelland (3); 9. 99W-Korey Weyant (5); 10. 24L-Layne Himebaugh (9); 11. 42-Warren Johnson (12); 12. 11-Chris Morgan (8); 13. 70-Pete Palazzolo (16); 14. 19-Brad Ryun (22); 15. 8-Jeff Wingate (20); 16. 1T-Tyler Shoemaker (15); 17. 13-Clyde Knipp (21)-DNF; 18. 12-John Helm (13)-DNF; 19. 5$-Danny Smith (19)-DNF; 20. 21-Ryan Kitchen (10)-DNF; 21. 27-Danny Thoman (18)-DNF; 22. 97M-Bret Mellenberdnt (17)-DNF