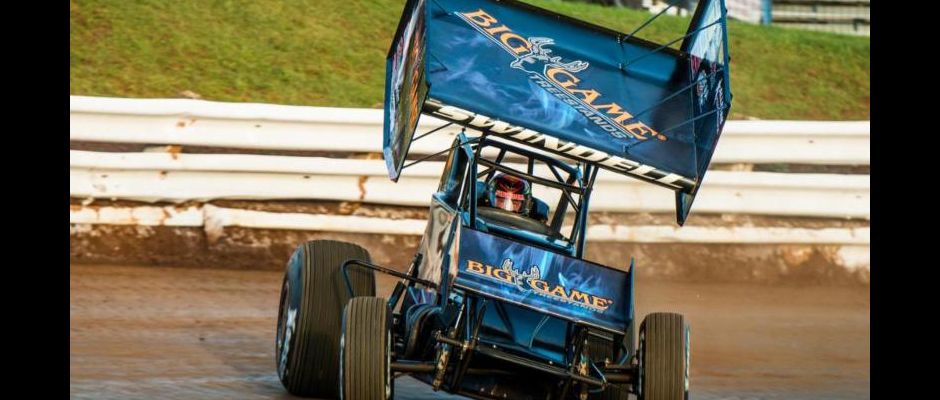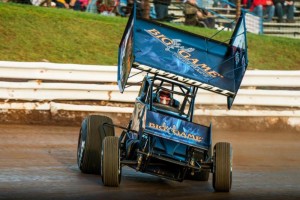 From Inside Line Promotions
Cocopah, AZ — (November 12, 2015) — Sammy Swindell will make his debut at Cocopah Speedway during the 2nd annual Winter Heat Sprint Car Showdown next January.
Swindell and CJB Motorsports will invade the 3/8-mile oval on Jan. 1-2, Jan. 5 and Jan. 8-9 for the marquee 410ci winged sprint car event. It marks Swindell's first trip to the semi-banked track after he missed the lone World of Outlaws Sprint Car Series feature in February 1991, when the track was known as Yuma Speedway, because he was competing in NASCAR.
"I've always enjoyed going out there (to Arizona) in the winter time because the weather is usually nice," he said. "The goal is to go out there and win. At the same time we're wanting to learn. It's an opportunity for us to make sure everything is clicking. There will be a lot of new things for us out there."
Swindell picked up two wins in limited action with CJB Motorsports during the 2015 season and he is aiming to continue that success during the Winter Heat Sprint Car Showdown, which he said is similar to the Slick 50 Sprint Car World Series event held in Arizona during the early 1990s.
"I pretty much did most all the stuff out there," he said. "I'm sure it will be sort of the same. Most of us will be staying in the same place and you just go out there to race and have a little fun."
Swindell, who claimed the 1993 event title at Manzanita Speedway in Phoenix, will be racing for more money this time around. The Winter Heat Sprint Car Showdown features $12,000-to-win, $1,000-to-start races on Jan. 1-2 and Jan. 8-9 with a $5,000-to-win midweek event on Jan. 5.
Tickets for the Winter Heat Sprint Car Showdown, which include a free fan pit pass, are on sale at http://www.CocopahWinterHeat.com.