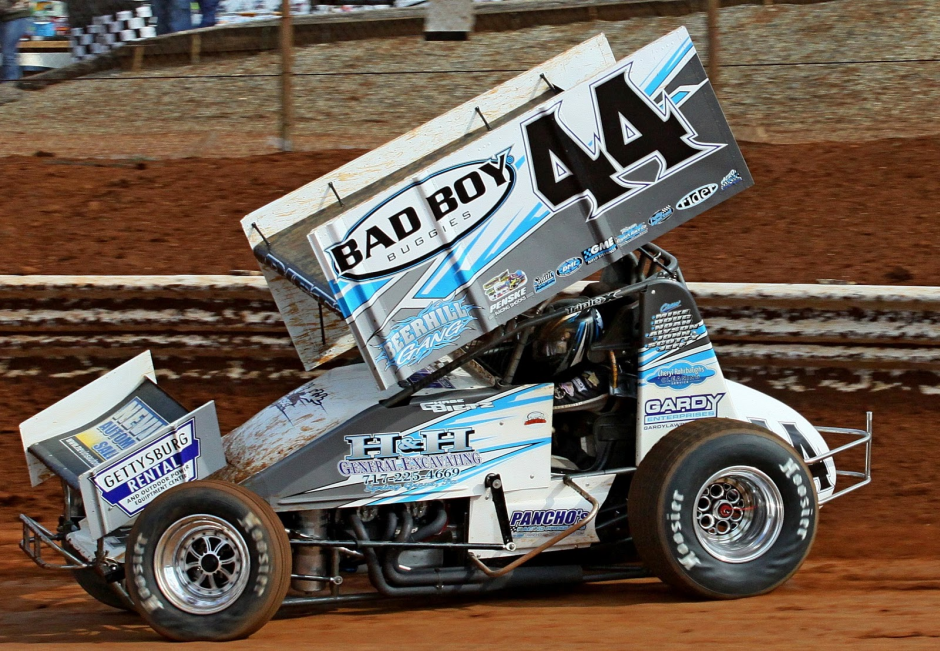 From Tyler Altmeyer
York, PA — (March 8, 2016) — Chase Dietz has parted ways with car owner Scott Gobrecht and the 44 team. Dietz made his last start for Gobrecht on Sunday, March 6, at Lincoln Speedway, resulting in a 16th place finish during the 25-lap main event. The 2015 North American 410 Sprint Car Rookie of the Year will pursue other opportunities in 2016, as well as pilot the Troy Godfrey-owned No. 5G once the team is ready to join the Central Pennsylvania 410 sprint car circuit. In the meantime, Chase Dietz will begin reassembling his family-owned No. 2D for future Lincoln Speedway starts.
"Unfortunately, Scott Gobrecht and I have parted ways" Chase Dietz explained, "We had a great run together the last year or so. He gave me a great opportunity which allowed me to earn my first ever 410 win, as well as earn national rookie honors. I want to thank Scott and the entire crew for their help and dedication. Golf Cart Services, Bad Boy Buggies, ServiceMaster Clean Janitorial Service of York and Lancaster, Gettysburg Rental Company, Baker Door Company, H&H General Excavating, Nevin's Automotive, Rick's Auto Body, Case Beer & Beverage, Kleffels of Hanover, Moose Blocks, McSherrystown Moose #720 Family Center, Pancho's Racing Products and Aero Wings; they were all great partners and I couldn't have asked for better people to be around."
Despite the setback, Dietz still plans to make as many starts as possible in 2016.
"Once Troy Godfrey and his team are ready, we'll have his car at the track" Dietz said, "I'm excited to get our season started together. We had a lot of success in the 358 ranks, and I'm sure that will continue with the 410. My family has also stepped forward to help keep me in a car for now. We have a lot of dedicated support, but we'll continue to seek more."
Race fans can keep up with Chase Dietz du