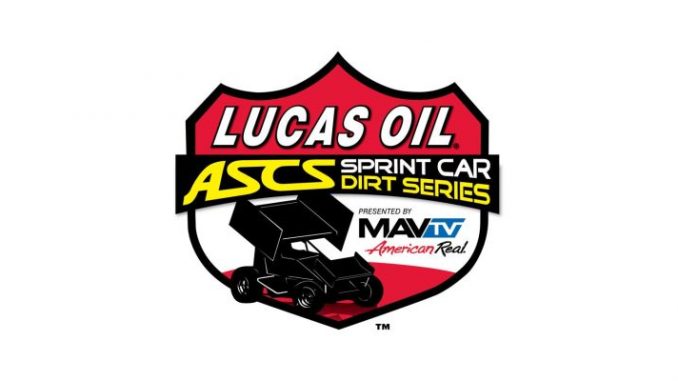 From Bryan Hulbert
Tulsa, OK — (March 9, 2016) — Following a full day of rain on Tuesday that has saturated the grounds of the Creek Count Speedway, along with a worsening forecast for the weekend and almost no sun to help dry things out, the Sooner State Showdown scheduled for March 11-12, 2016 has been called off.
"It was looking better, but the forecast just keeps getting worse and with the rain we've already had, it would be a mess. We hate to cancel the race, but with current conditions and some of the drivers coming from as far as Arizona and Montana to race this weekend, we didn't want to get all these teams to get here just to watch it rain," said ASCS National Director, Matt Ward.
At this time, there is no talk of a make-up date. Any pre-purchased tickets from the ASCS website will be refunded.
The Lucas Oil American Sprint Car Series presented by the MAVTV Motorsports Network will look to get things rolling on their 25th season on Thursday, March 17 at the series debut at the Heart O' Texas Speedway in Waco, Texas. More information on the Waco oval can be found online at http://www.heartotexspeedway.com.
For continued updates, and to see the full lineup of events for American Sprint Car Series, from the National Tour to the Regional Tours, log onto http://www.ascsracing.com.