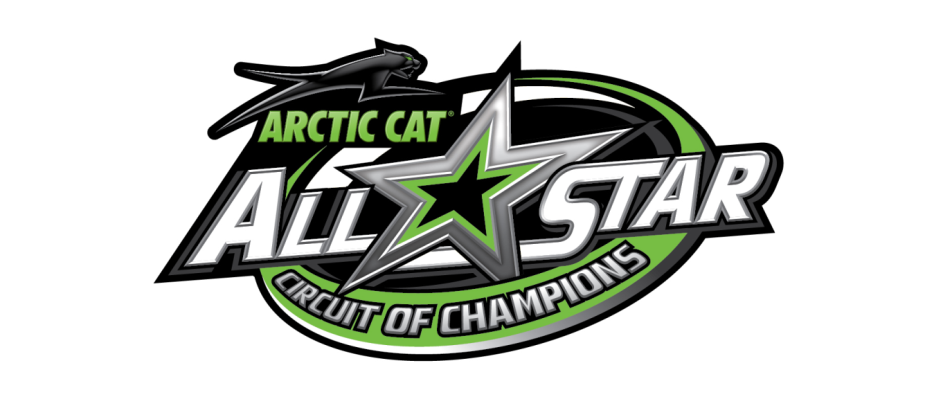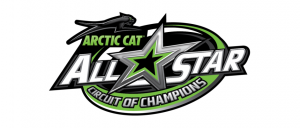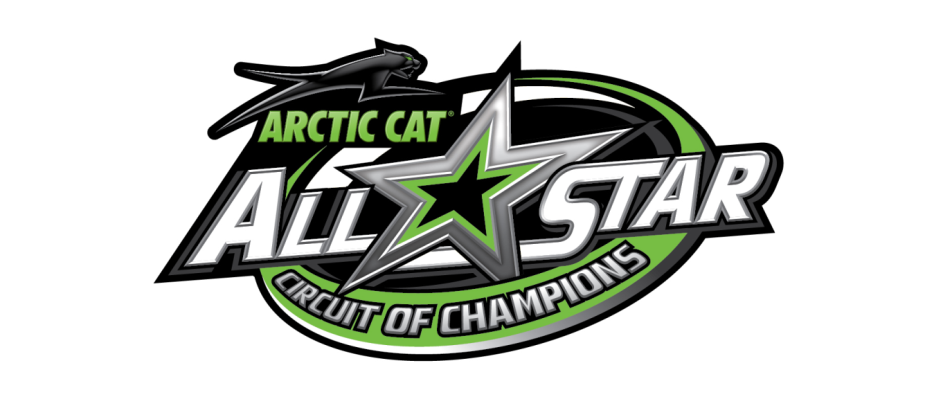 From Tyler Altmeyer
Indianapolis, IN — (March 29, 2016) — Since returning home from Florida, where the Arctic Cat All Star Circuit of Champions kicked-off the 2016 season with three, non-point events at Bubba Raceway Park and Volusia Speedway Park, teams have been hard at work preparing for the next seven months of their Arctic Cat All Star campaign. Sprint car teams from all across the country will begin their point championship hunt in less than a week; launching a remaining schedule complete with 45 events across seven different states, stretching from early April until late October.
"We are really excited about 2016 and getting the points season kicked off this Saturday night at Atomic Speedway," said Tony Stewart, owner of the Arctic Cat All Star Circuit of Champions. "We've got a strong group of traveling teams this year with a mix of returning veterans and some young talent that will challenge for wins throughout the season. We can't thank our teams, tracks and fans enough for their support this year."
"America's Series" will launch the point championship season officially on Saturday evening, April 2, at the Atomic Speedway near Chillicothe, Ohio. Arctic Cat All Star fans will be exposed to some of the most exciting 410 sprint car racing in the region, complete with 14 full-time travelers on the 2016 tour. Leading the roster will be six-time and defending Arctic Cat All Star champion, Dale Blaney. Dubbed the "Low Rider," Blaney is also the most recent Series winner at the Atomic Speedway high banks. The Ohio native scored the $10,000 Open Wheel Championship on Saturday, August 1, 2015.
"We are excited to get back out on the road with the All Stars," Dale Blaney said. "I think with Arctic Cat involved this season, things are going to be bigger and better. It's a great thing for our sport and it's a great thing for this series. The schedule looks like it is going to be a lot of fun. Our goal is going to be business as usual; go out and try to put ourselves up front and ultimately win a championship. We are excited to get started, especially at Atomic where we've been successful."
Kraig Kinser, the 2005 Knoxville Nationals champion and recent Arctic Cat All Star winner at Bubba Raceway Park, will also join the Series full-time in 2016, along with former Series champion and two-time main event winner in 2015, Chad Kemenah. Kinser will call the Arctic Cat All Star schedule home after several seasons on the World of Outlaws Sprint Car Series trail. The Bloomington, Indiana, native is the son of 20-time WoO champion Steve Kinser and will work to add more legacy to his family's racing reputation with an Arctic Cat All Star title in 2016. Kemenah, also a former full-time World of Outlaws competitor, finished third in the 2015 Arctic Cat All Star championship standings and will work for a fifth career Series title during the upcoming season.
Other former Arctic Cat All Star main event winners that will travel full-time in 2016 include Caleb Griffith (2), Sheldon Haudenschild (6), Lee Jacobs (3) and Danny Holtgraver (9). Haudenschild, driver of the Southern Pacific Farms, No. 93, earned five of his six career Arctic Cat All Star victories in 2015, finishing sixth in the final championship standings. Holtgraver, a staple on the tour for the last three seasons, who finished eighth in last year's championship standings, will rejoin the tour in 2016 with a new team and new attitude.
"It's always nice to get back out on the road," Danny Holtgraver explained, pilot of the Pete Grove-owned No. 70. "We've been busy the last few weeks getting everything ready to go. This tour can be demanding, but also very rewarding if you run well or earn a win. Last year was a tough year, but we cleared our minds and reevaluated the situation. We have a great deal with Pete Grove and we couldn't be more excited. Our goal is to add to our career win list and put ourselves in the hunt for a championship."
Former USAC Kenyon Midget champion Caleb Armstrong, 2015 OVSCA champion Kory Crabtree, Caleb Helms, Texas native T.J. Michael, former Wayne County Speedway champion Andrew Palker, Cap Henry, and "Pennsylvania Posse" representative Bradley Howard will each add more depth and talent to the 2016 Arctic Cat All Star tour. Henry, Palker and Helms have each toured with the Series during recent seasons, while Armstrong, Crabtree, Michael and Howard have not. The strong mixture of young talent and experience will create one of the most competitive and diverse Arctic Cat All Star fields in recent history.
"We are definitely eager to get the season launched officially," Bradley Howard said, pilot of the Rocket Drywall, No. 49. "It is going to be a challenge, but we are excited. It took us a while to play everything out and make the decision to follow the tour, but I'm glad we did. Racing with this level of competition will make us a better team. We are going to race as hard as we can and attempt to learn as much as we can every time we are on the race track. That's what this entire season is going to be all about."
The upcoming "Rumble in the Hills" at Atomic Speedway will feature a full Arctic Cat All Star Circuit of Champions format, awarding a $5,000 top prize. The April 2 program will kick-off a busy April schedule for the traveling Series, including six events over a four weekend span in Ohio and Pennsylvania. Those seeking additional news and updates regarding the "Rumble in the Hills," including time schedule and ticket prices, should visit Atomic Speedway live on the web at www.atomicspeedway.net.
Full-Time Driver Roster:
Caleb Armstrong
Dale Blaney
Kory Crabtree
Caleb Griffith
Sheldon Haudenschild
Caleb Helms
Cap Henry
Danny Holtgraver
Bradley Howard
Lee Jacobs
Chad Kemenah
Kraig Kinser
T.J. Michael
Andrew Palker