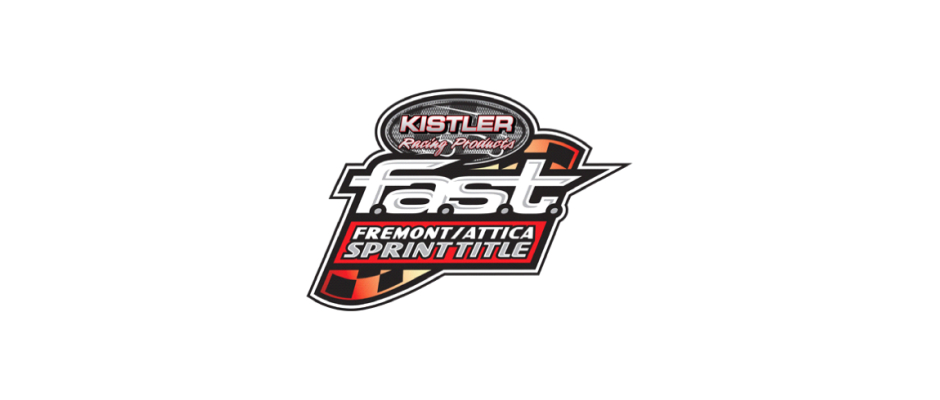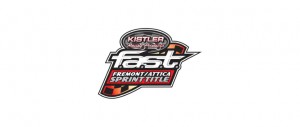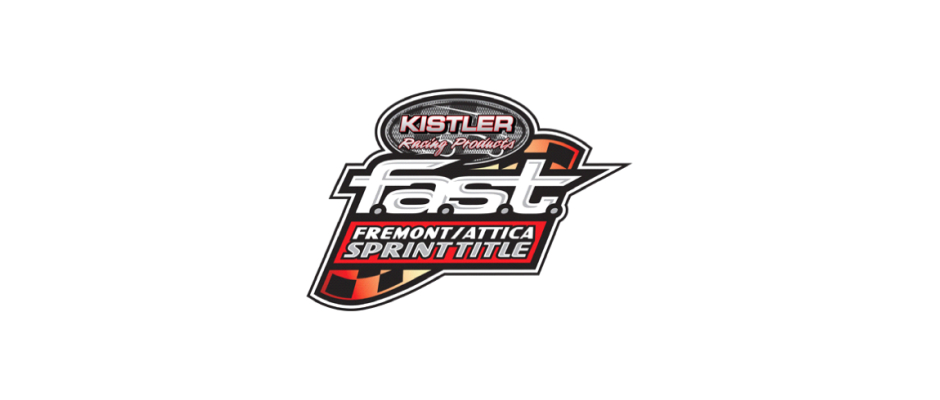 From Brian Liskai
Attica, OH — (March 29, 2016) — The 27th Annual HD Supply Spring Nationals at Attica Raceway Park will offer up two big nights of racing that includes the kick-off of the Kistler Racing Products FAST Championship Series and the 109th appearance of the Arctic Cat All Star Circuit of Champion Sprint Car Series.
It all beings Friday, April 8 as the Kistler Racing Products FAST Championship Series Presented by KS Sales and Service starts it's eighth year as the area competitors battle for the season-ending $10,000 prize! It marks the first of 9 FAST events at Attica in 2016.
Not only will Attica Raceway Park kick off the FAST season, "Ohio's Finest Racing" venue will offer up an A-main purse of $15,700 – 1st, $5,000; 2nd, $1,400; 3rd, $1,000; 4th, $800; 5th, $700; 6th, $600; 7th, $500; 8th, $450; 9th, $425; 10th, $400; 11th, $375; 12th, $350; 13th, $340; 14th, $330; 15th, $320; 16th, $310; 17th-24th, $300 ($100 non-transfers from B-main).
Last season Monclova, Ohio's Byron Reed became the first driver in FAST series history to win the Attica track title (his 7th), the Fremont Speedway track title (his 6th) and the FAST championship (his 3rd) all in the same season!
On Saturday, April 9th, Tony Stewart's Arctic Cat All Star Circuit of Champions will make the first of three appearances at Attica in 2016.
Six time All Star champion and recently announced National Sprint Car Hall of Fame inductee Dale Blaney of Hartford, Ohio, has won five Spring Nationals races at Attica in the last 9 years and has 7 total event victories. He has 23 career victories at Attica and sits third on the track's all-time win list.
Last year rain washed out the first night of the Spring Nationals, but Pennsylvania driver Ryan Smith would claim his first ever Attica win on the second night.
Other Spring National winners have been:
Year
Winner
1990
Steve Siegel
1991
Bobby Allen
1992
Frank Kerr/Frank Kerr
1993
Mark Keegan/rain
1994
Mark Keegan/Frank Kerr
1995
Dale Blaney/Joey Saldana
1996
Bobby Teeple/Danny Smith
1997
Gary Wright/Butch Schroeder
1998
Jeff Shepard/Frank Kerr
1999
Kenny Jacobs/rain
2000
Craig Dollansky/rain
2001
Byron Reed/rain
2002
Greg Wilson/Jeff Shepard
2003
Chad Kemenah/Greg Wilson
2004
Chad Kemenah/rain
2005
Stevie Smith/Danny Smith
2006
Terry McCarl/Greg Wilson
2007
Brock Mayes/Dale Blaney
2008
Lance Dewease
2009
Dale Blaney/rain
2010
rain/Byron Reed
2011
rain/Dale Blaney
2012
Dale Blaney/Craig Mintz
2013
Rain/Dale Blaney
2014
Rain/Dale Blaney
2015
Rain/Ryan Smith
Also, Attica Raceway Park will give race teams a "mulligan" in their chase for the 2016 track championships. Should a driver miss a night of racing they will receive 75 points one time providing they did not compete at another race at a different track that night.
For more information go to www.atticaracewaypark.com, follow the track on Twitter at twitter.com/atticaracewyprk and Facebook at www.facebook.com/atticaracewaypark.