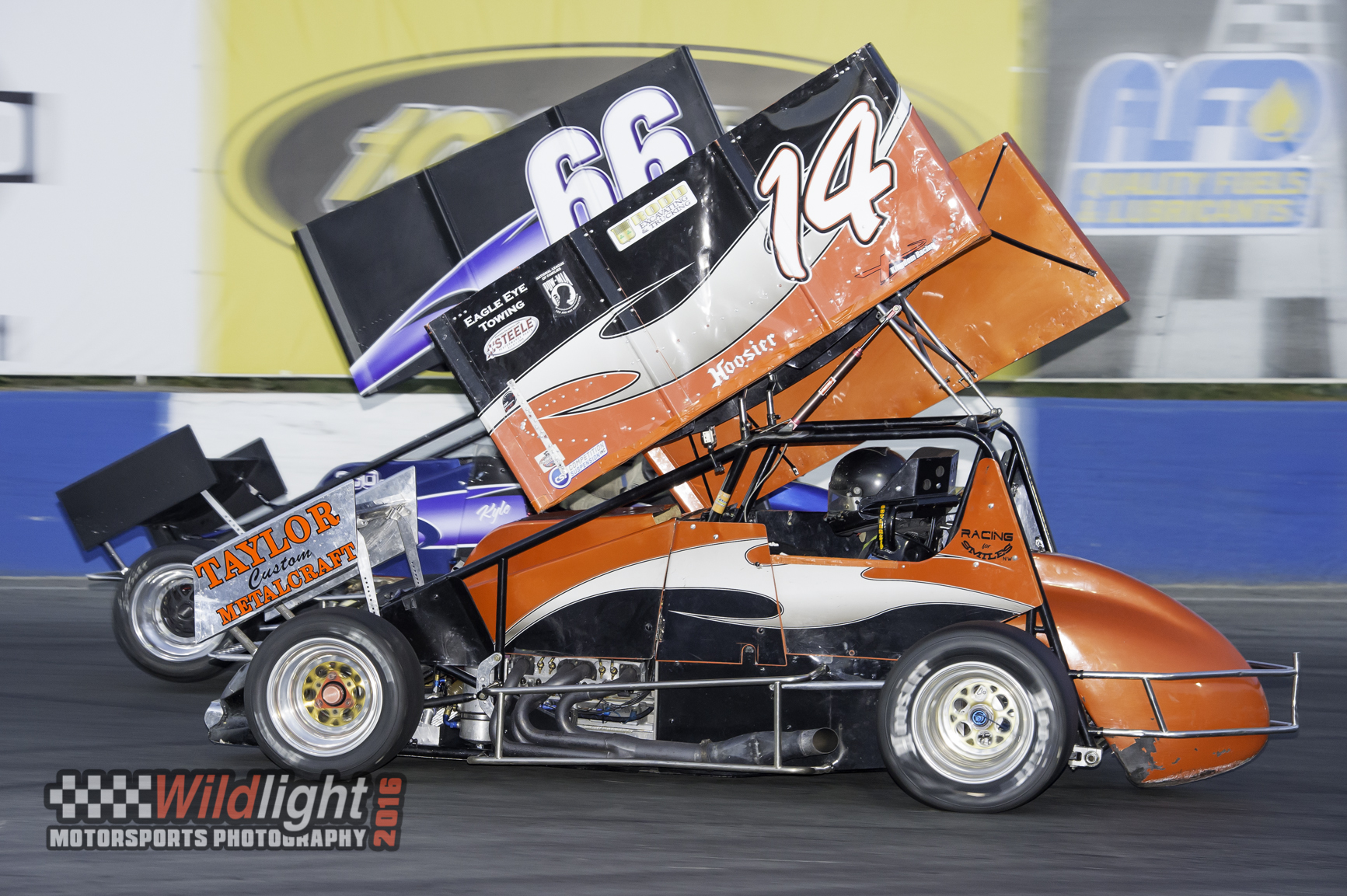 PETERSEN MEDIA
– Taking part in the Strawberry Cup at the Western Speedway in Canada, Robbie Price would have a little bad luck on Friday night in the feature event, but would bounce back on Saturday to win the feature event.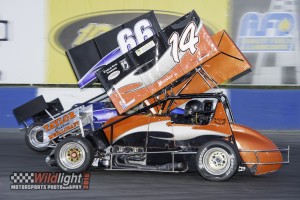 "It was a pretty good weekend for our team," Price said. "We had a really good car both nights, and unfortunately we got together with another car on the start of the feature event on Friday but we were able to rebound and win Saturday."
Kicking things off on Friday night, Price would time in second fastest during qualifications before finishing fourth in the Dash. Lining up in the third row of his heat race, Price would race his way to the win and move into the opening night feature event.
When the green lights flashed on the 'A', Price and another car would make contact, and the damage would actually end Price's night before it really got started.
Back at it on Saturday night, the Cobble Hill, BC driver would miss time trials as he team worked on an issue, but was able to race his way into the feature event based on a strong run from sixth to third during his heat.
Gridding the field from the third row for the Strawberry Cup feature event, Price continued to race well on the pavement as he wasted no time working his way into the top spot.
Out front, Price was strong as he kept his challengers at bay as he was able to go on and score his second win of the season on the pavement.
"It is awesome to get another feature event for this team, and continue to get better on the pavement," Price said. "We had a few things not go our way over the course of the two days, but in the end we were able to get to victory lane"
Price and his team would like to thank Millstone Heating and Sheet Metal, Tiger Towing, Rod End Supply, Wildlight Photography, Shark Racing Engines, and Speedmart for their support during the 2016 season.
2016 BY THE NUMBERS- Starts-24, Wins-2, Top-5's-6, Top 10's-11
ON TAP: At this time, Price is unsure what his next race will be.
STAY CONNECTED: Keep updated with Robbie by liking Robbie Price Racing on Facebook at www.facebook.com/rpracing21.
PETERSEN MEDIA: Petersen Media is a promotional agency that can handle your public relations, marketing, and any other promotional needs. Petersen Media utilizes multiple tactics to help you reach your intended audience, to boost awareness.
For more information contact sales@petersenmediainc.com, by phone at 916-342-3424, visit www.petersenmediainc.com,  www.facebook.com/PetersenMedia, or follow www.twitter.com/petersen_media.