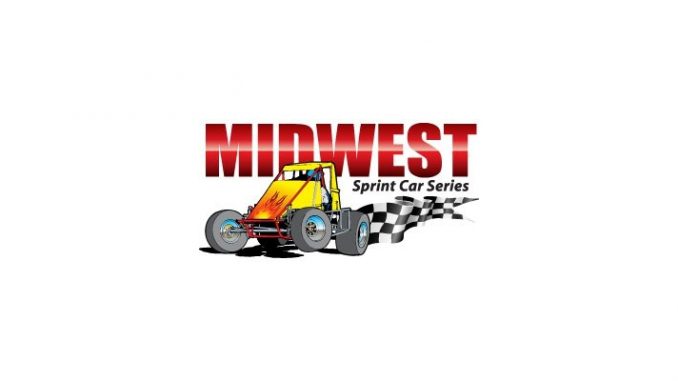 From Adam Mackey
TERRE HAUTE, Ind. (August 9, 2016) — A big weekend of open wheel action is setup for race fans in Western Indiana, capped off by the Sunday Funday for the MSCS Sprint Cars and Scott's Custom Colors UMP Modifieds on August 14 at the Terre Haute IN Action Track. The event is a makeup from the early season rainout and will be the second half of a huge doubleheader weekend for the sprint cars.
The MSCS Sprint cars will be back to run their $3,000 to win show on Sunday after the May 1 event had to be postponed due to heavy rains that moved through the area. With Sunday being an open day for sprints in the region and no scheduled events in the month of August for the track, the day was perfect for a reschedule.
Making it even better for open wheel fans and racers, the 12th Annual Hoosier Sprint Nationals are being held the night before at Tri-State Speedway in Haubstadt, IN, the home track for the MSCS Sprints. That event pays $5,000 to the winner, leaving a potential $8,000 on the line for a driver to claim this weekend.
The MSCS Sprint cars are coming off of an event this past Saturday at Lincoln Park Speedway in Putnamville, IN that saw 28 cars pitside. Danville, IN driver, AJ Hopkins raced by Brent Beauchamp on lap five to take the top spot. Hopkins held on for his first career MSCS win, with Beauchamp, Chad Boespflug, Kyle Cummins, and CJ Leary rounding out the top five.
Among those expected are Brady Short, who won this race last year and is a two time MSCS points champion, including 2015. Short currently leads this years standings over Brandon Morin, Tyler Hewitt, Carson Short, and Donny Brackett. Others who are expected are four time MSCS champ Kyle Cummins, Jared Chastain, Brandon Mattox, Jon Stanbrough, CJ Leary, and young veteran Dakota Jackson. A strong competitive field is likely to thrill fans.
The winner of the "Spring Fling" will carry off $3,000 and the event will pay $300 to start. Prize money reflects an increase over last year and this should attract its share of hungry racers.
The popular Scott's Custom Colors UMP Modifieds will be in action as well racing for all important UMP points and THAT bragging rights. Three events have been run for the class this season with Kenny Wallace, Brian Shaw, and Nick Hoffman finding victory lane. Fields have been solid with anything between 16 and 32 per event.
Pit gates open Sunday at 3:00, grandstands at 4:00, drivers meetings are scheduled for 5:30, hotlaps at 6:00, and racing is set for 7:00. General admission is $20, infield admission is $15, and children 10 and under are free.