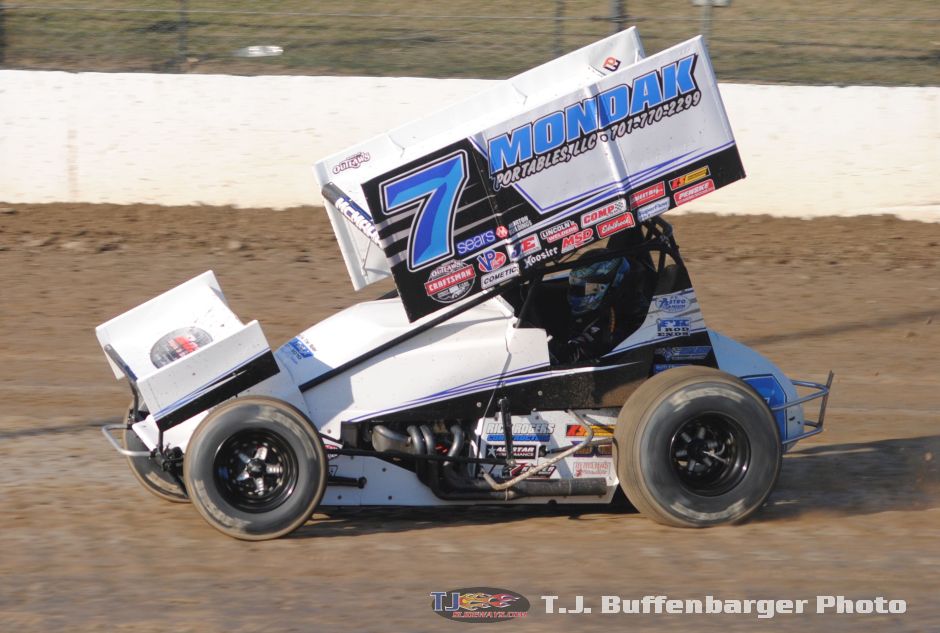 PETERSEN MEDIA
Taking the week off to recover from a tough crash in Chico, CA, Paul McMahan is set to climb back aboard the Destiny Motorsports entry on Wednesday when the World of Outlaws Craftsman Sprint Car Series invades the Harford Speedway.
"First and foremost I want to thank Parker Price-Miller and Terry McCarl for stepping in and taking over driving duties for this team," Paul McMahan said. "I have respect for both drivers and this ream really appreciates what they did for us. As far as myself, I am feeling great and really looking forward to getting back in the driver's seat."
With the series taking to the El Paso County Raceway in Colorado it was Kokomo, IN driver, Parker Price-Miller making his first start aboard the MonDak Portables/Ft. Union Supply and Trading/Rick Rogers Construction No. 7 entry.
PPM would time in eighth fastest and pick up a third place finish in his heat race. Moving into the feature event, Price-Miller would line up in the fourth row for the 40-lap feature event.
Showing great speed during the opening laps of the race, PPM would find himself battling in thick traffic though he would soon find himself back in the 12th spot as the action was thick all over the short track.
Staying the course, Price-Miller would settle in and work his way forward to finish in the 10th spot when the checkered flag flew.
Continuing on with the team at the Clay County Fairgrounds Speedway on Friday night, Price-Miller would time in 18th fastest during time trials.
Starting and finishing in the fifth spot of his heat race, Price-Miller would line the Boss Signs and Graphics/FK Rod Ends/KSE Racing Products entry up in the ninth row of the feature event.
When the race came to life, Price-Miller would get off to a sluggish start and would find himself at the back of the pack. Getting up on the wheel, Price-Miller would get moving forward and found him self up to the 14th spot as laps clicked off.
Late in the race, a car would get out of shape in front of PPM and cause him to check up and lose spots. A little contact would force him to limp across the finish line and he would end up being scored in the 19th spot.
"It really was an honor to fill in for Paul McMahan," Parker Price-Miller said. "I want to thank him and the entire Destiny Motorsports team for giving me the chance to race with them."
With Price-Miller already committed to run elsewhere on Saturday night, Terry McCarl would take the reigns at the US 36 Raceway in Cameron, MO.
Timing in 19th fastest after issues in hot laps, TMac would find himself in the fourth row of his heat race. On a track that was extremely hooked up and rough, which would not allow for much passing in the heat race, McCarl would finish in the seventh spot and be forced into the B Main.
Lining up on the pole of the semi, McCarl would get out to the early lead and look to be well on his way into the feature event, but mechanical gremlins would surface and the night would be cut short.
"Rick, Barb, and Destiny have been a part of my team for the last two years, and I feel fortunate to be able to help them out while Paul was injured," Terry McCarl said. "Obviously I wish we had a better result, but I am glad I was able to help them out while they needed me."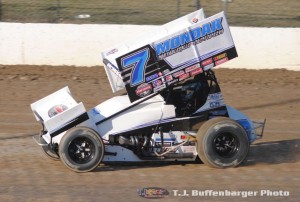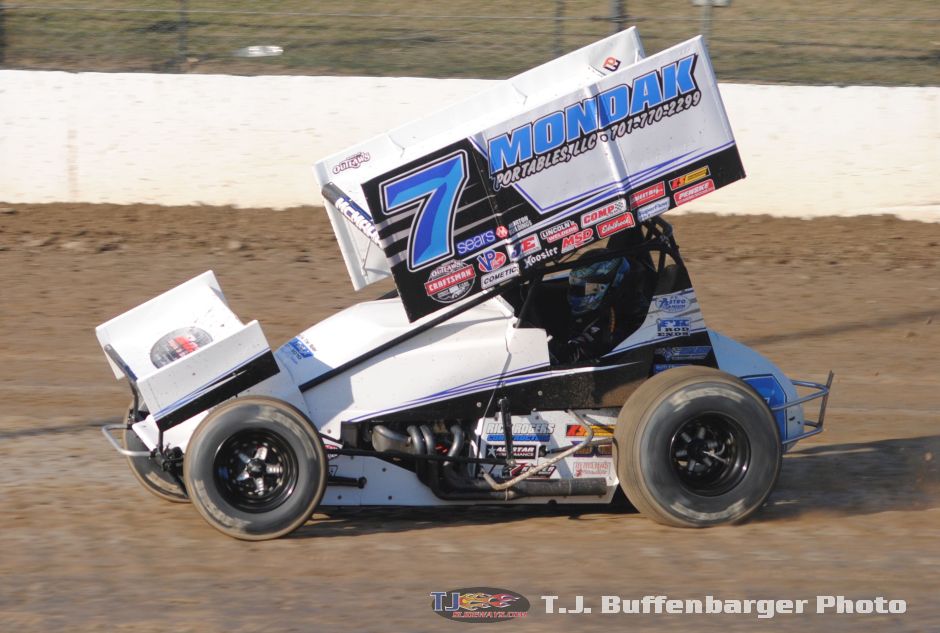 Destiny Motorsports would like to thank MonDak Portables, Ft. Union Supply and Trading, Rick Rogers Construction, Maxim Chassis, Boss Signs and Graphics, Driver Websites, Petersen Media, FK Rod Ends, KSE Racing Products, ButlerBuilt, Simpson Race Products, Keizer Wheels, DMI, Red Devil Brakes, Champion Oil, All Pro Cylinder Heads, Astro Titanium, and Hoosier Tire for their continued support.
2016 BY THE NUMBERS: Starts-80, Wins-0, Top 5's-1, Top 10's-19.
ON TAP: Destiny Motorsports will be back in action with Paul McMahan on Wednesday night at the Hartford Speedway.
STAY CONNECTED: Stay updated with Destiny Motorsports by connecting via social media, www.facebook.com/destinymotorsports, and on Twitter, @DestinyMS7. You can also check us out on the web at www.destinymotorsportsinc.com. To stay up to speed with Paul, you can follow him on Twitter @PaulMcMahan.
PETERSEN MEDIA: Petersen Media is a promotional agency that can handle your public relations, marketing, and any other promotional needs. Petersen Media utilizes multiple tactics to help you reach your intended audience, and boost awareness.