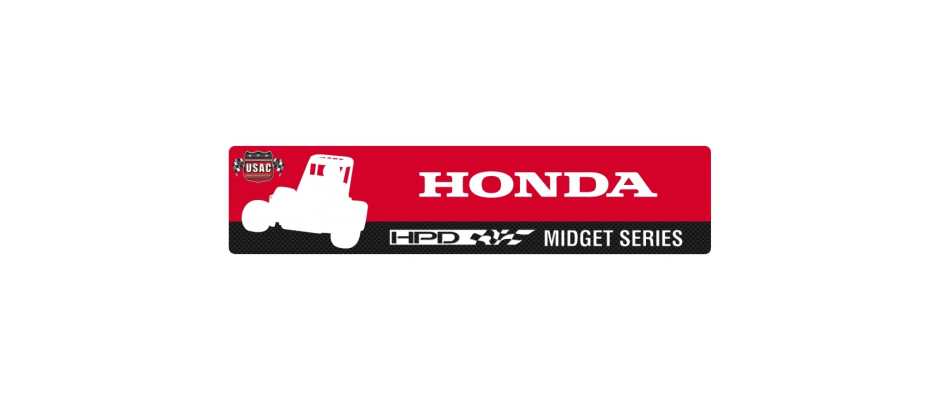 From Richie Murray
Cancellation of the scheduled November 19 USAC Western HPD finale at the Bullring at Las Vegas (Nev.) Motor Speedway has resulted in finalizing two USAC driving champions for 2016.
Toni Breidinger of Hillsborough, Calif., tied with Ashley Hazelton for the most USAC female feature victories on the all-time list at nine each, emerges as the Pavement Champion, while Jesse Love IV of Menlo Park, Calif., already having wrapped up the Dirt Championship, is also now the Overall Champion of the series.
Love finished the season with a 280-point edge over Annie Breidinger, while he finished 50 points behind Toni Breidinger in the pavement standings.
Breidinger recorded seven feature wins in 15 pavement starts, while Love won twice on the dirt and once on the pavement, ironically claiming both finales.
FINAL 2016 USAC Western HPD Midget Standings: 1-Jesse Love IV-1,823, 2-Annie Breidinger-1,543, 3-Toni Breidinger-1,266, 4-Antonia Boscacci-1,088, 5-Ashley Hazelton-744, 6-Tom Paterson-697, 7-Blake Brannon-608, 8-Cody Jessop-566, 9-David Prickett-391, 10-Davey Hamilton Jr.-347.
FINAL 2016 USAC Western HPD Pavement Midget Standings: 1-Toni Breidinger-1,153, 2-Jesse Love IV-1,103, 3-Annie Breidinger-1,047, 4-Blake Brannon-608, 5-Antonia Boscacci-572, 6-Cody Jessop-487, 7-Tom Paterson-395, 8-Davey Hamilton Jr.-288, 9-Jeff Kelley-193, 10-Jagger Jones-188