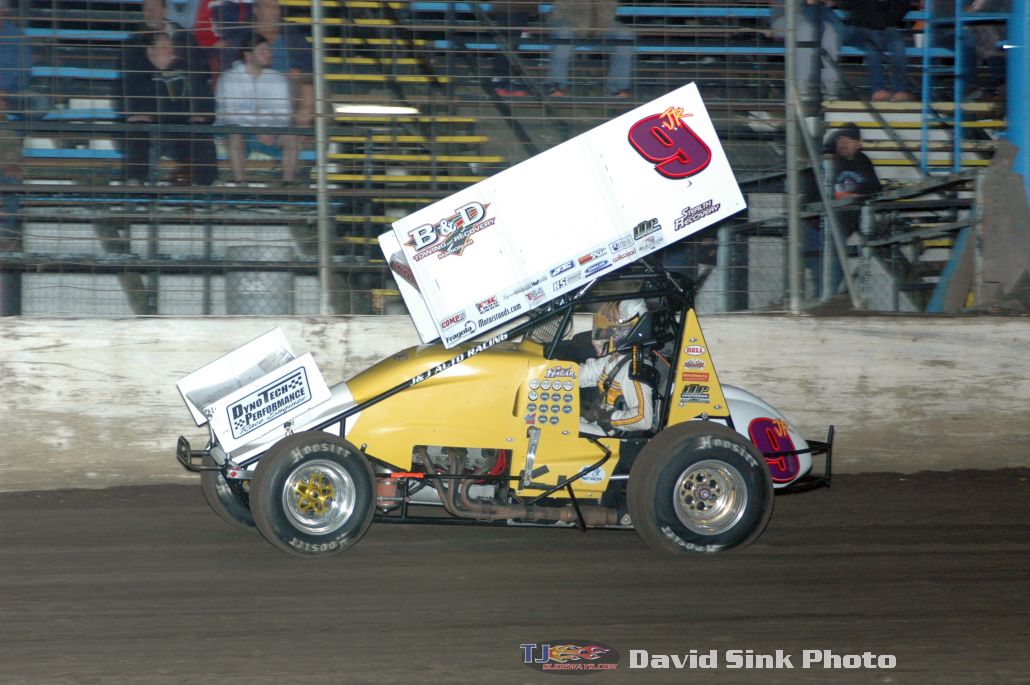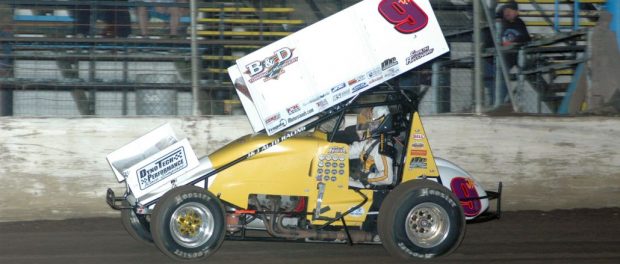 Inside Line Promotions
WEST MEMPHIS, Ark. (November 15, 2016) – Derek Hagar claimed another USCS championship and he tied his record for wins in a season thanks to a trip to Victory Lane last weekend at Riverside International Speedway.
Hagar opened the Flip Flop 50 event on Friday when he won his heat race and the dash.
"We started fourth in the heat race and won it," he said. "That gave us the high-point spot. They did a pole scramble dash, which we started on the pole of and won."
His good start to the weekend helped set up his victorious Saturday night.
"Going into Saturday we were sitting on the pole of the first feature and we led every lap," he said. "We had some good racing with Spencer Bayston in lapped traffic and held on to get the win in the first feature of the night."
The entire field was inverted for the second main event, which Hagar started in the 24th position.
"We were moving up through the field pretty well," he said. "The track started laying a little rubber, so I kind of had to fall in line and settle for what we could get. We ended up finishing sixth in the second feature."
With his feature win, Hagar claimed the USCS Mid-South title. He has now won all three USCS divisions during his career. The victory also allowed him to tie his best record for season wins, which is 16.
"All in all it was a pretty good weekend for us at home," he said.