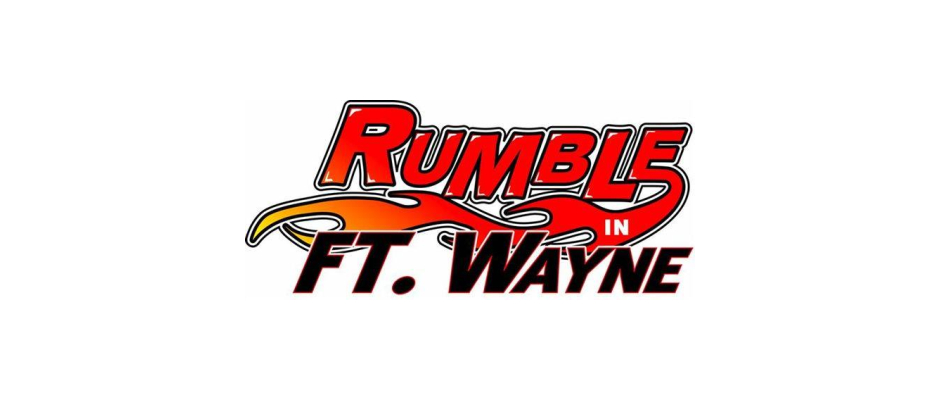 From Jacob Seelman
FORT WAYNE, Ind. (December 30, 2016) — Two decades of excellence and hard racing will come to a head just ahead of New Year's next winter, as the 20th annual Rumble in Fort Wayne indoor midget classic takes place Dec. 29-30, 2017.
Stylized as RUMBLE IN FORT WAYNE XX, the announcement of next year's dates officially came from event promoter Larry Boos during Friday morning's drivers meeting, with a banner carrying the news emblazoning the catch fence at the exit of turn four.
"The Coliseum has stayed behind us and the staff continues to stay behind us," Boos said. "This has always been an event with a high standard of excellence and it's thanks to all the people involved that it continues to maintain that standard. We look forward to continuing the tradition that the Rumble has created in the Midwest in 2017."
The Rumble In Fort Wayne has been an annual tradition since 1998, when the National Alliance of Midget Auto Racing (NAMARS) first held the event as a singular, 100-lap feature on Dec. 27, won by the late Tony Elliott.
The indoor classic moved to a two-race, two-day format for the first time in 2001, when Jack and Rose Calabrese took over the sanctioning for the event. Tony Barhorst's Rumble Racing Series sanctioned the race the following year, with the United Midget Auto Racing Ass'n (UMARA) coming in to host the race in 2003.
USAC kept the event alive as a non-points special event from 2004 through 2007, before Barhorst returned as the promoter in 2008. Boos worked under Barhorst as one of the event's flagmen and officials for nearly a decade, taking over the Rumble reins in full prior to the 2015 edition of the event.
Retired three-time Monster Energy NASCAR Cup Series champion Tony Stewart is the all-time Rumble In Fort Wayne wins leader with nine victories, most recently in 2011, when he swept the two features. Billy Wease is the wins leader among active drivers, scoring his fifth event win in the 2015 finale.