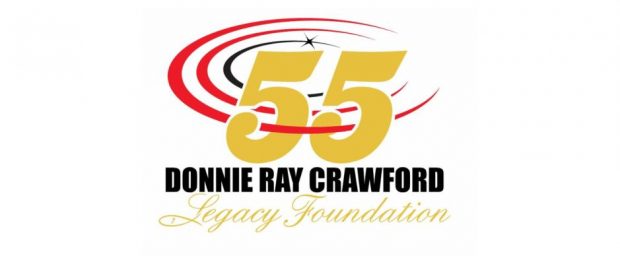 From Inside Line Promotions
TULSA, Okla. (Decemnber 31, 2016) – The Donnie Ray Crawford Legacy Foundation is excited to announce the 2017 spring recipients of its scholarship fund.
Aaron Dromgoole, Darby Ballestero and Brayden Trigueiro were each selected for the award based on character, community service and an essay about Donnie Ray Crawford and his life. The three individuals will be honored on Saturday during the Speedway Motors Tulsa Shootout inside the River Spirit Expo Center.
The Donnie Ray Crawford Legacy Foundation has given out approximately 20 scholarships totaling more than $30,000 since its inception approximately five years ago. This marks the second consecutive year that the Foundation will sponsor the Hard Charger Award in all nine classes at the Tulsa Shootout. Each Hard Charger will receive a mini Snap-On tool box.
The non-profit foundation was created in honor of Crawford, who passed away on Jan. 14, 2012. The Foundation helps provide financial assistance to young adults within the racing community who, like Crawford, have a passion for racing and a love of education.
There are three tiers that the Foundation is based upon, Crawford's mother, Jodie, said:
"The first is that Donnie Ray prioritized education. He was pursuing his dream of earning his degree in Petroleum Engineering. Therefore, education is an important aspect of the Foundation.
"Second, the racing community had been Donnie Ray's second family for the majority of his life. He was involved in saving the life of a young racer, Harli White, whose race car caught on fire in 2008. While White was stuck inside the burning car, Donnie Ray ran to the scene and pulled White from the flames. He always wanted to give back to those who helped mold him into the person he became.
"The final tier is Donnie Ray's testimony, which was recorded on the Wednesday night at the 2012 Chili Bowl Midget Nationals. It was less than 72 hours before his death and has been a lifeline during the difficult time since. It continues to bring comfort, hope and strength."
To view Crawford's testimony, visit https://youtu.be/kwQ9qzRFhPc.
Jodie Crawford added that the sole purpose of the Donnie Ray Crawford Legacy Foundation is to help others pursue their dreams in the same manner that Crawford was pursuing his.
In addition to assisting financial needs for individuals pursuing a post-secondary education, the Donnie Ray Crawford Legacy Foundation is committed to racer's relief and faith missions. The Foundation has given money to Kevin Swindell and the USAC benevolent fund in honor of Bryan Clauson, it has funded one mission trip and donated to the Make-A-Wish Foundation and the Little Light House.
To learn more about the scholarship fund, visit http://www.donnieraycrawford.com/Scholarship.aspx .
Stay tuned to the Donnie Ray Crawford Legacy Foundation social media accounts for upcoming news about a unique t-shirt design that will be sold during the 2017 Chili Bowl Midget Nationals.