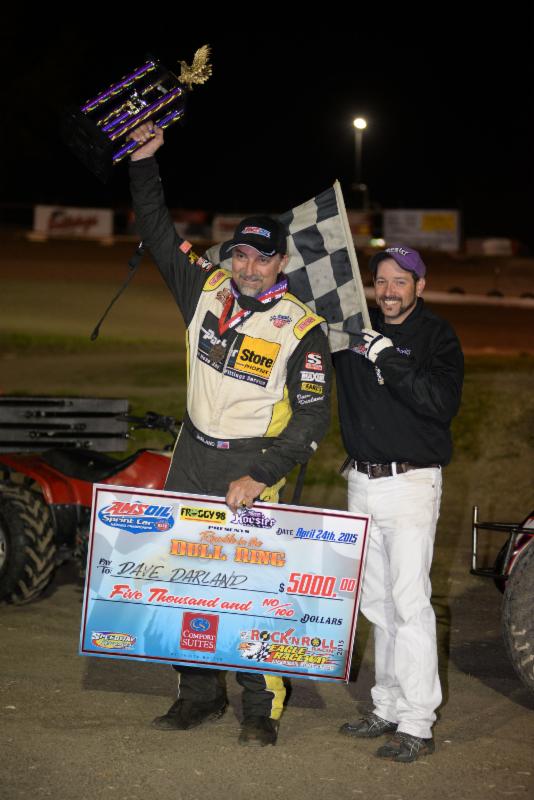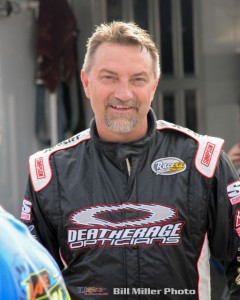 From USAC
INDIANAPOLIS (February 8, 2017) — Dave Darland and Aragon Racing have teamed up to compete in this Saturday's Sands Chevrolet USAC Southwest Sprint Car event at Canyon Speedway Park in Peoria, Arizona.
The February 11 event, titled the "Steve Stroud Memorial," is named in honor of the popular gentleman who was a key figure in multiple Phoenix businesses related to open wheel racing. Darland, of Lincoln, Ind., and Stroud, originally from southern California, shared an extremely special bond and Aragon Racing is privileged to be involved in the remembrance of Stroud this Saturday.
Darland is the winningest driver in USAC National Sprint Car history with 59 victories. He also owns over 250 career feature wins and holds the record of 24 consecutive years winning a USAC national feature. Darland, a recent inductee of the National Sprint Car Hall of Fame, is one of just six members of the USAC Triple Crown club, an exclusive list that also includes Pancho Carter, Tony Stewart, J.J. Yeley, Jerry Coons, Jr. and Tracy Hines as drivers who've won each of the three USAC National championships during his racing career. Darland is the 1997 Silver Crown, 1999 National Sprint and 2001-2002 National Midget titlist.
The Arizona Open Wheel Racing Museum was founded by Stroud and encompasses his love of motorsports, appreciation of the history of racing in the Southwest and the desire to celebrate and share the wealth of motorsports knowledge with future generations.
Aragon Racing would like to give special consideration to the Arizona Open Wheel Racing Museum and Mickey Meyer for their dedication and contributions to keeping the Stroud legacy alive. Mickey will also be heading the pits and turning the wrenches for Darland.
Gates open at 5pm and racing is set for 7pm. Canyon Speedway Park is located at 9777 West Carefree Highway in Peoria, Arizona. To get to the track, take Lake Pleasant Parkway, then 1.3 miles west on Carefree Highway. Adult Tickets are $20, Seniors (60 and over) and Military Tickets are $15, and Children (12 and under) are FREE. For more event information, visit www.canyonspeedwaypark.com or call 602.258.RACE (7223).