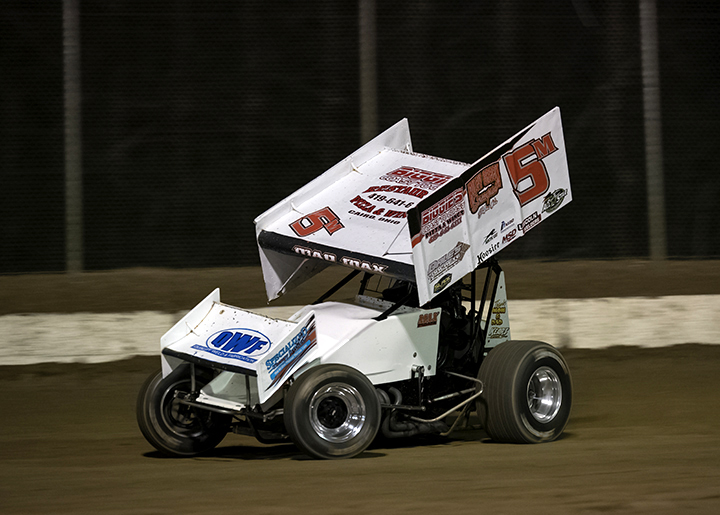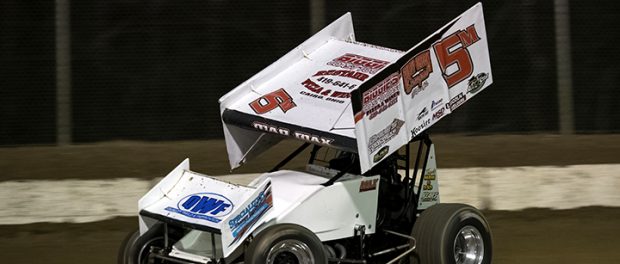 From Fully Injected Motorsports
ELIDA, Ohio (February 16, 2017) – For the first time in his career, Max Stambaugh made the tow to Ocala, Florida, joining the Arctic Cat All Star Circuit of Champions for three consecutive nights of competition on Thursday, February 9, through Saturday, February 11. Despite a few hiccups during his travels, and a few minor incidents during competition, Stambaugh felt a sense of satisfaction at the conclusion of the weekend. The Elida, Ohio, native qualified for all three main events against a stout field of regional and national competitors, and finished as high as 19th in the running order; a start to the year that Stambaugh perceives as beneficial.
"We are not going to get any better sitting at home, that is for sure," Stambaugh explained regarding his long weekend with the Arctic Cat All Stars. "We had a few things go wrong, like our truck breaking down during our trip south, but all-in-all, we had a fun weekend. Our car was consistent and we had the ability to qualify for all three shows. We've never even seen that place before, so to accomplish that is pretty rewarding. We have a long season ahead with the All Stars, but I feel this was a great way to get the year going."
"Mad Max," who piloted his family car during his campaign in the Sunshine State, finished 20th on Thursday, February 9, followed by a 19th place finish on Friday, February 10. Unfortunately, after qualifying for main event competition on Saturday, February 11, Stambaugh was forced to scratch due to mechanical issues.
"I want to thank my entire family, as well as everyone on the side of my car, for making this trip possible," Stambaugh explained. "We wanted to make this trip happen the last few years, but couldn't get things figured out to make it work. Hopefully we can make this trip to Florida an annual occurrence."
Stambaugh will continue his 2017 Arctic Cat All Star Circuit of Champions rookie campaign on Saturday, April 8, with a trip to the Atomic Speedway near Chillicothe, Ohio. The two-time NRA Sprint Invaders championship runner-up will return to the driver seat of the Ray Marshall Motorsports/No. 33M; his full-time home for the upcoming season.
Fans can keep up with Max Stambaugh during his entire campaign right here at www.fullyinjected.com, as well as at www.maxstambaugh.com. Follow "Mad Max" on all of the available social media networks including Twitter: @MaxStambaugh5 and Facebook. Those seeking additional information regarding Ray Marshall Motorsports should visit the team live on the Web at www.raymarshallmotorsports.com.