Inside Line Promotions
ATTICA, Ohio (March 29, 2017) – Kevin Mingus made a handful of A Mains last year during his first season driving a 305ci sprint car on dirt. Therefore, when he made the show on opening night last Friday at Attica Raceway Park, the Huron, Ohio, driver could hardly contain his excitement.
"It was a fantastic opening night," he said. "It started with a great pill draw; the best I've ever drawn. We fell back a little in the heat, but I was able to hold on and transfer to the A Main. That meant I got a lot more laps to learn."
Mingus and the Huber-Mingus team put together a new car with a new engine for 2017 and opening night was intended to be a "shake down" event. The great pill draw put him on the pole of his heat. While he dropped back to finish fourth, it was good enough to lock him into the night's 25-lap A Main.
"The whole car, other than the seat, engine block and wing, was new," he said. "We went to Attica with the intentions just to learn the new car and what it needed as far as adjustments. We had some bugs early with minor issues in hot laps that put us behind the eight ball in the heat because we didn't have time to adjust on the car. I was just too loose in the heat, but it was drivable. Once a couple of guys got around me I was able to keep pace with them."
Mingus lined up 11th in the feature, but an early bobble cost him a few positions.
"The car was too tight at first," he said. "After watching the video my mom took with my dad and Kurt, I could see I wasn't driving the car in the turns hard enough. We had made some changes for the feature to try some new stuff and there was some uncertainty on my part so I was lifting too soon, which caused the weight to transfer too quickly. Once I got back into a rhythm I picked off a few cars. I might have been trying a little too hard to get a top 10 and that hurt us a little, but it was a great opening night for this team."
Weather permitting, Mingus will be back in action this Friday at Attica Raceway Park. The rain date for the event is Saturday.
QUICK RESULTS –
March 24 – Attica Raceway Park in Attica, Ohio – Heat race: 4 (1); Feature: 11 (11).
SEASON STATS –
1 race, 0 win, 0 top fives, 0 top 10s, 1 top 15, 1 top 20
UP NEXT –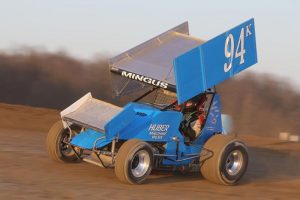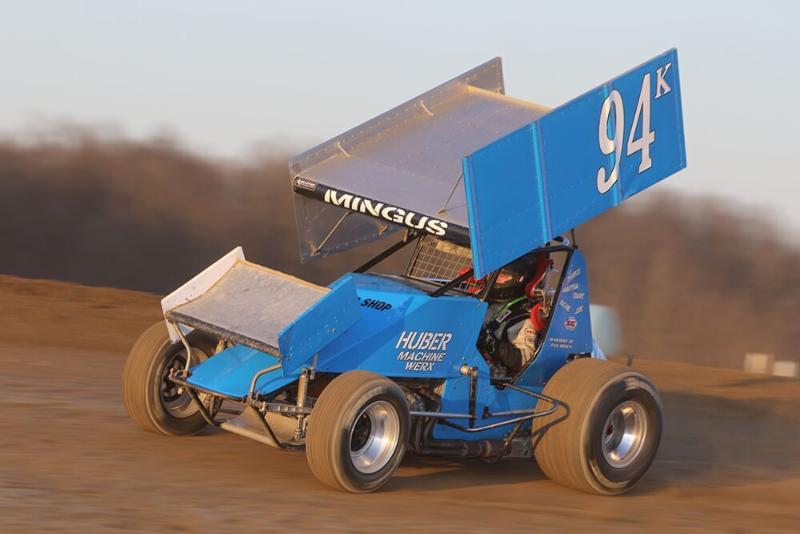 Friday at Attica Raceway Park in Attica, Ohio
MEDIA LINKS –
Facebook: https://www.facebook.com/Kevin-Mingus-Motorsports-149334941749104
Twitter: https://twitter.com/KevinMingus
Snapchat: Kevinoz10
SPONSOR SPOTLIGHT – K1 Race Gear
K1 Race Gear, which is owned by veteran racer Boris Said, provides driving suits, gloves, shoes, helmets, race accessories and more. For more information, visit http://www.K1RaceGear.com.
"I had their shoes on opening night and they were comfortable and worked well," Mingus said. "I have a new suit coming so I'll have their products head to toe other than the helmet. We are working to expose their brand in the short track world."
Mingus would also like to thank Huber Machine Werx, DB3 Imaging, Mid-America Chemical Corporation, Jamie and Austin Neel, Hillbilly Rod Shop, Midwest Equipment Company Crane Rental and FK Rod Ends for their continued support.
INSIDE LINE PROMOTIONS –
Inside Line Promotions specializes in affordable public relations and media management for motor sports drivers, teams, sponsors, tracks, series, events, organizations and manufacturers. ILP Founder Shawn Miller leverages professional journalism with new media technologies and social networking to improve your exposure and the return on investment for your sponsors.
To meet the media relations needs of your program by joining Team ILP, contact Shawn at 541-510-3663 or Shawn@InsideLinePromotions.com. For more information on Inside Line Promotions, visit http://www.InsideLinePromotions.com .