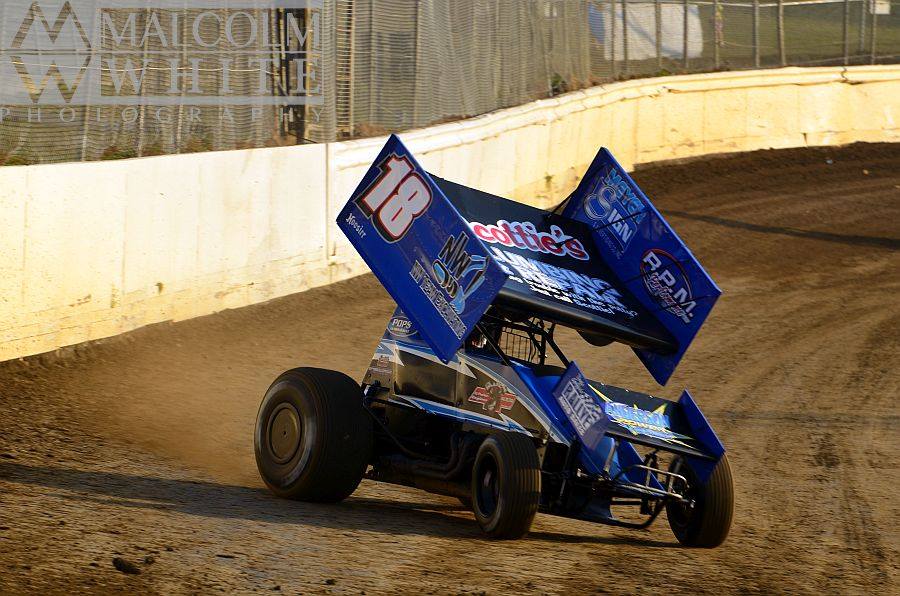 From Ben Deatherage
BURLINGTON, Wa. (September 28, 2017) — The quest for the 2017 Summer Thunder Sprint Series championship would finally be completed last weekend in Yakima for driver Jason Solwold. The final two nights of action took place at the Central Washington State Fair Raceway on Friday, September 22nd, and Saturday, the 23rd. Both nights would see Solwold finish up front in the Mike Anderson and Monica Baca owned #18 entry.
Friday night seen a sixth place performance for the Burlington native against some stiff competition. Another top ten result would be placed on Saturday, after starting towards the back, when the checkered flag would drop. Once the dust had all settled and the racing was completed Solwold would be declared the 2017 champion of the STSS. It marks the third consecutive season that he has held such an honor.
With the title in hand it doesn't mark the end of racing for Jason and the team. The crew are hard at work putting together a new race car with some big events outside of the Pacific Northwest scheduled in the coming weeks.
The team plans to head to Thunderbowl Raceway, in Tulare, California, for the annual Trophy Cup in late October. November will see Solwold in action at the Stockton Dirt Track, against the Sprint Car Challenge Tour, and finally concluding the year at Cocopah Speedway, in Somerton, Arizona, against the American Sprint Car Series-National Tour. For the latest news and information be sure and visit the Shaylen Raye Motorsports page on Facebook.