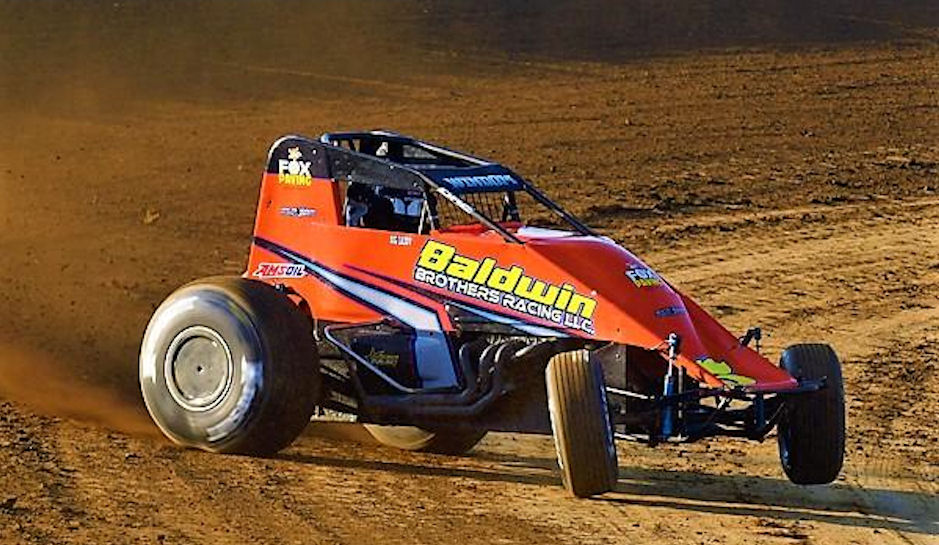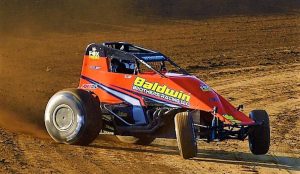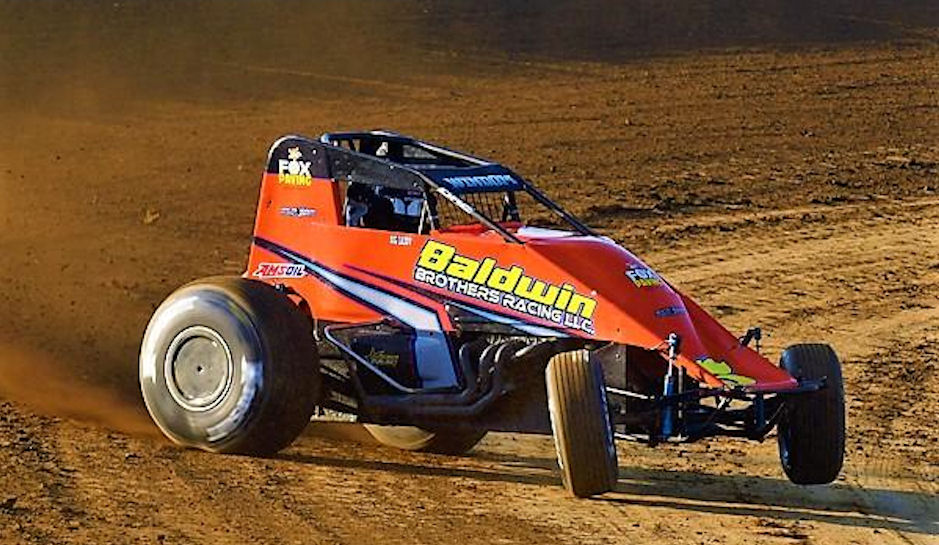 By Richie Murray
In the long, storied history of the Terre Haute Action Track, less than a handful of drivers have exhibited the stretch of mastery in USAC competition that Chris Windom has attained over the past season.
The half-mile "Action Track" has seen its share of dominators over the past half-century. Of course, the five consecutive USAC Sprint wins Jim Hurtubise accumulated from 1960 to 1962 immediately comes to mind. Roger McCluskey swept all three USAC Sprint features at Terre Haute in 1966. Bubby Jones earned four-straight USAC Sprint victories in 1979, narrowly missing a five-race USAC winning streak by one position after finishing second in a National Midget event behind Johnny Parsons. Rich Vogler was victorious in three USAC National events in a row in 1980 (2 Sprint, 1 Midget) and six in a row in the midget between 1983 and 1986.
Yet, only two drivers have swept a year's worth of USAC events at Terre Haute. Steve Butler did so in a pair of USAC Sprint Car races in 1987 while Chris Windom achieved the same feat in 2011. This Saturday night, October 14, Windom has an opportunity to duplicate his success from six years prior if he can reach victory lane in the 47th running of the "Tony Hulman/Don Smith Classic."
The Canton, Illinois driver has won both of USAC's Terre Haute visits this season, including the "Sumar Classic" Silver Crown season opener in April and the AMSOIL National Sprint Cars' "Jim Hurtubise Classic" in September.
In fact, Windom's run of Terre Haute victories extends to the 2016 finale when he outdueled Chad Boespflug in a memorable see-saw battle. Dave Darland was the most recent driver to earn three USAC National victories at one venue in a single season when he did so in a trio of Sprint Car features at Kokomo (Ind.) Speedway in 2014.
In recent years, only Tanner Thorson's Tri-City Speedway streak of five consecutive USAC Midget wins in a row can compare to Windom's Terre Haute dominance. With that said, those wins have not been completely dominance, instead putting himself in position to persevere near the end. Windom led the final four laps of last month's "Hurtubise Classic" and just the last three in last October's race. Although, he did lead 51 of the 100 laps at the "Sumar Classic."
Furthermore, Windom could very well use this Saturday's race as a boon toward a National Sprint Car title. He stands behind Justin Grant in the standings heading into Saturday's USAC National Sprint Car Midwest season finale. Last season, Windom reeled off a three-race win streak including the finale at Terre Haute and a sweep of both nights at the "Western World Championships" at Arizona Speedway.
However, time (and history) are not on Windom's side at this stretch of the season. Since the USAC National Sprint Cars began concluding its season out west in 2004, only one driver has overcome a deficit to win the series title after heading west. Bryan Clauson erased Dave Darland's 23-point lead to win the championship in 2012. Windom trails Grant by nearly double that, 45 points.
Yet, Windom's five USAC wins at Terre Haute may prove to be a punch in the gut to that theory in addition to his previous victories at the two remaining venues to conclude the season at Perris (Calif.) Auto Speedway and Arizona Speedway. Grant has yet to win USAC National features at each of the three venues, but holds the upper hand as the lone driver to sit atop the points this season and one of two drivers (Tyler Courtney) to win in all three USAC national divisions in 2017.
Races aren't decided on paper and statistics alone. Windom and Grant's title battle resumes on-track this Saturday. Pit gates open for the "Hulman/Smith Classic" at 2pm. A free, open pit party will take place from 3:30 to 5:30pm, allowing fans to walk through the pits, meet the driver, get autographs, take pictures and win prizes. Cars hit the track for hot laps at 6pm.
Adult grandstand admission is $25 while infield admission just $15. Children age 11 and under are free!
You can witness the 47th running of the "Tony Hulman Classic" on-demand with flag-to-flag coverage at http://www.Loudpedal.TV/.