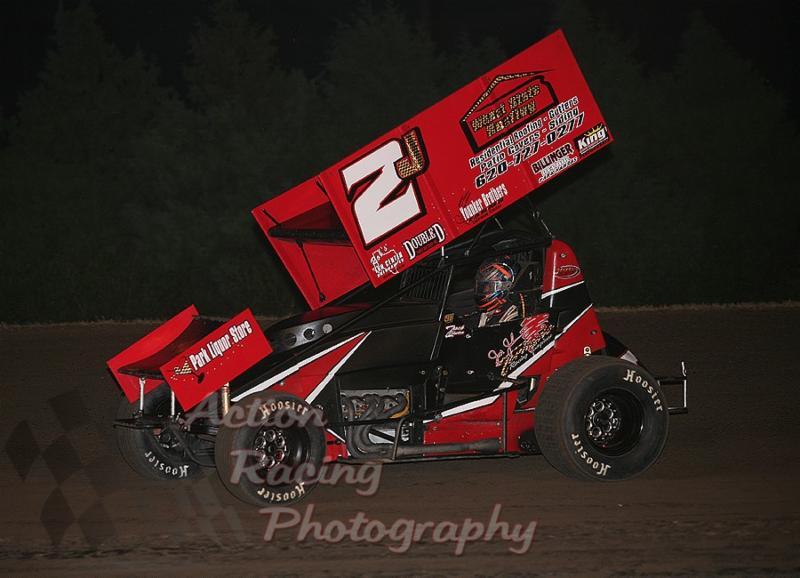 From Inside Line Promotions
QUINTER, Kan. (October 30, 2017) – The 2017 racing season was one of the best Zach Blurton has ever produced.
Blurton recently wrapped up the United Rebel Sprint Series national championship and the Kansas State International Motor Contest Association title. He also finished ninth in the IMCA national standings.
"It was definitely the best year yet as far as points," he said. "We got three wins this year and two of them were at tracks we've never won at."
Blurton, who finished in the top five in 15 of the 35 races he competed in, scored wins at U.S. 30 Speedway in Columbus, Neb., in April; at Dodge City Raceway Park in Dodge City, Kan., in July; and at Rooks County Speedway in Stockton, Kan., in August.
"The biggest win was at Columbus because of the stout competition that was there," Blurton said. "The coolest win was at Dodge City. It was Fan Appreciation Night and they had over 5,600 fans come through the gates."
Blurton is already working on equipment for next season. He said the team is putting together a completely new car.
"We will probably do the same thing as we did this year," he said. "There are some things that might open up for us such as WaKeeney Speedway (in WaKeeney, Kan.) possibly re-opening and that would help us with IMCA points. I don't have enough races around me to challenge for the IMCA national championship. I really want to step up our game at Eagle (Raceway in Eagle, Neb.). That is the toughest 305 racing in the region.
"With the new car I doubt we race in March like we did this year. I want to search around and find some practice dates to figure the car out. The good news is we can put this old car in the trailer for a backup. We will work hard on our motor program, too. We have a great engine guy who really takes good care of us. I'd still like to find a 360ci motor or a ride to go to Wichita early in the year."
The offseason will be filled with talking to potential sponsors and stock-piling spares for 2018 as Blurton prepares to chase more wins and championships.