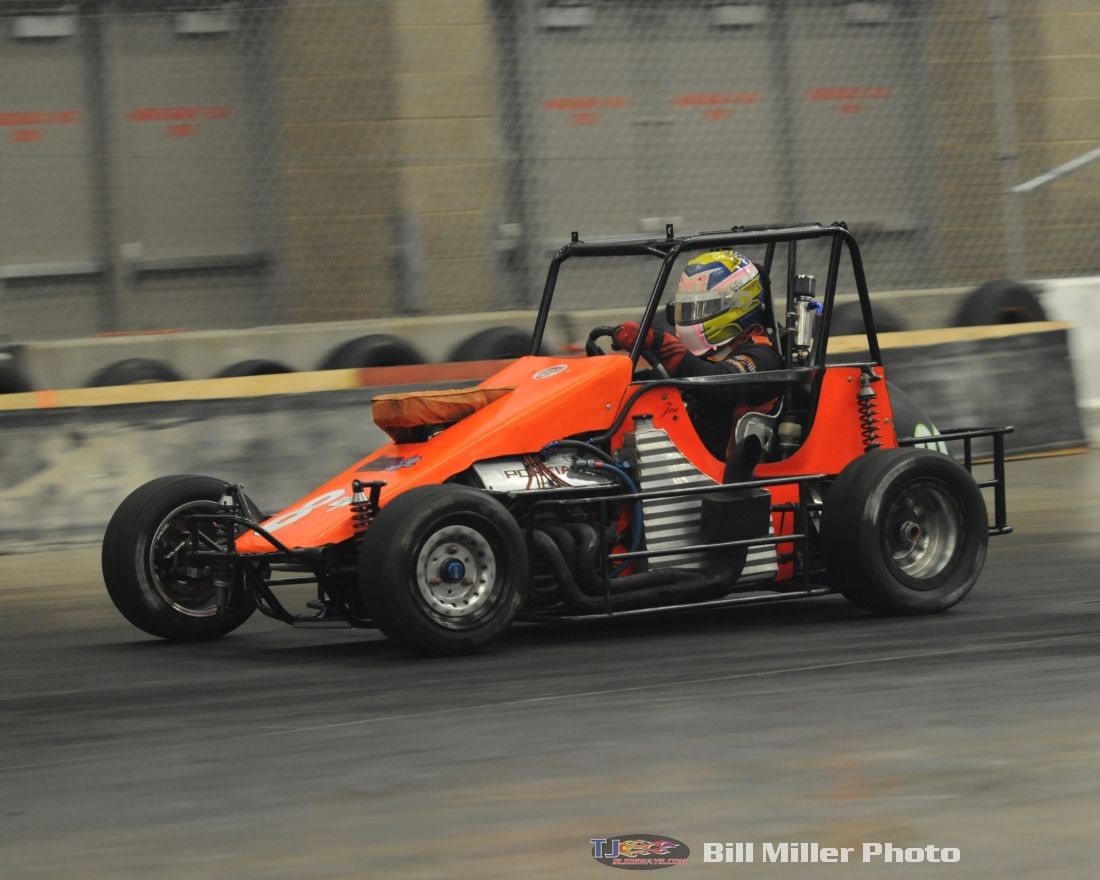 FORT WAYNE, In. (November 21, 2017) – With the dates of the 20th annual Rumble in Fort Wayne quickly approaching – December 29 and 30 – entries are beginning to be received. Returning to the 1/7 mile, syrup-based concrete oval inside Fort Wayne's (IN) War Memorial Coliseum & Expo Center will be multiple divisions of racing; headlined by the all-encompassing Midgets. Grouping together the National Midget Series Midgets along with the Focus and Kenyon cars has traditionally produced large fields and this year is expected to be the same.
Joining the Midgets will be 2 divisions of 600cc racing; the winged Outlaws and the traditional non-winged Dirt cars, along with several divisions of Go Kart and Quarter Midget racing.
The event's most recent winner, Kyle Hamilton is among the early entrants as is local veteran Mike Fedorcak. Hamilton went on to claim the famed Little 500 this past season as well, while Fedorcak is well-known for his 'munchkin' creation.
Two full days of competition are slated for the temporary oval. The Go Karts and Quarter Midgets will complete their preliminary events Friday, Dec. 29 and Saturday, Dec. 30 during the afternoon hours, followed by their main events and full programs for the Midgets and 600's.
Ticket prices for the event have not been increased from previous years and are no available through TicketMaster.