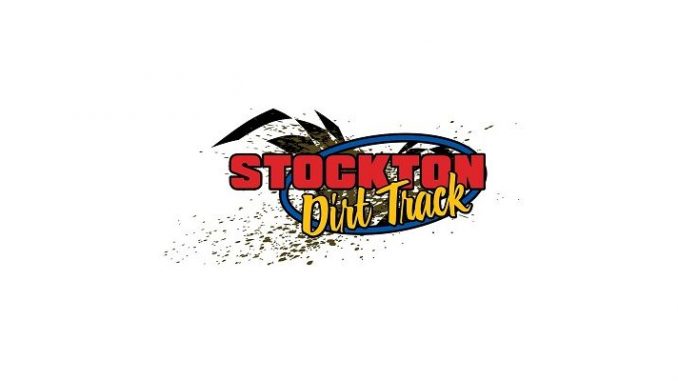 From Gary Thomas
STOCKTON, Ca. (February 19, 2018) — Noceti Group Inc. is excited to announce that for the first time ever motorsports will be coming to the San Joaquin Asparagus Festival in April, with the inaugural Asparagus Cup set to be held at the Stockton Dirt Track. The event on Saturday April 21 will showcase a $10,000-to-win feature for Winged 360 Sprint Cars, with a purse that will be upwards of $40,000.
The San Joaquin Asparagus Festival offers everything from food to fun and now adds racing to the mix. Bring your family and friends to enjoy Asparagus Alley with delicious asparagus dishes, live entertainment, Health & Wellness Fair, countless vendors, Craft Beer and Wine Pavilion, Cooking Demonstrations, Recipe Contest, Deep Fried Asparagus Eating Competition, Monster Truck rides, Kids Zone with carnival rides and games, country farm animals and much more.
"We're thrilled to bring Sprint Car racing into the mix this year at the San Joaquin Asparagus Festival," commented NGI President Tony Noceti. "The festival is a great opportunity to try and introduce a new demographic of fans to the sport we all love. We believe it will be a lot of fun for everyone to come early and enjoy the festival, before taking in the races later that night. Our hope is to grow this show into a premier event for sprint car racing in California."
The non-sanctioned Winged 360 Sprint Car program will utilize Sprint Car Challenge Tour rules and is the only division competing at the Asparagus Cup on April 21. The main event winner will go home with a custom, one of a kind asparagus themed trophy, in addition to the $10,000 top prize. With the added racing event festival hours will be extended to 10pm that night.
All in all, Noceti Group Inc. has given back over $300,000 to non-profit groups that volunteered and to the San Joaquin County Fairgrounds since 2015.
"Visitors to the San Joaquin Asparagus Festival have always been treated to a large variety of entertainment, cooking demonstrations, shopping, children's activities, and arguably the best food offered at any festival around," Noceti said. "Events such as these are very important to communities all around the country and the San Joaquin Asparagus Festival is definitely a staple in the San Joaquin valley."
The Asparagus Festival was first created in 1985 by a small group of Stockton residents led by Gordon Medlin and Joe Travale, with the backing of Bank of Stockton President Robert Eberhardt. A year later, the first festival was held at Oak Grove Regional Park along Eight Mile Road.
The Stockton Dirt Track is a lightning fast 4/10-mile clay oval located on the San Joaquin County Fairgrounds in Stockton, California. The physical address is 1658 S Airport Way, Stockton, CA 95206. Be sure to like us on Facebook at https://www.facebook.com/stocktondirt & follow along on Twitter https://twitter.com/StocktonDirt
For more info on the San Joaquin Asparagus visit www.SanJoaquinAsparagusFestival.net or contact 916-370-3647.
————
Stockton Dirt Track 2018 Schedule
Saturday March 10: Kenny Wallace Dirt Racing Experience
Friday March 16: FVP Platinum Battery Western Spring Shootout- World of Outlaws Craftsman Sprint Car Series and Dwarf Cars
Saturday March 17: FVP Platinum Battery Western Spring Shootout- World of Outlaws Craftsman Sprint Car Series and Dwarf Cars
Saturday April 14: Jimmy Sills Classic- Sprint Car Challenge Tour presented by Elk Grove Ford and Abreu Vineyards and Sport Mods
Saturday April 21: Asparagus Cup- $10,000-to-win Winged 360 Sprint Cars in conjunction with San Joaquin Asparagus Festival
Saturday May 26: Memorial Day Weekend Shootout- $5,000-to-win Winged 360 Sprint Cars, C&H Veteran Ent. presents Hunt Magnetos Wingless Tour and BCRA Midgets
Friday June 15: West Coast Summer Nationals Tractor Pulls
Saturday June 16: Lodi Motorcycle Club AMA Sanctioned Motorcycle Race
Saturday July 7: Salute to LeRoy Van Conett- Sprint Car Challenge Tour presented by Elk Grove Ford and Abreu Vineyards, C&H Veteran Ent. presents Hunt Magnetos Wingless Tour and Sport Mods
Saturday August 11: Lodi Motorcycle Club AMA Sanctioned Motorcycle Race
Saturday September 8: Harvest Classic Tractor Pulls
Friday September 21: West Coast Nationals- Dirt Modifieds and Sport Mods
Saturday September 22: West Coast Nationals- Dirt Modifieds and Sport Mods
Friday October 5: Monster Truck Madness featuring Transformers Reptar vs. Galactron
Saturday October 6: Monster Truck Madness featuring Transformers Reptar vs. Galactron
Friday November 2: 35th annual Tribute to Gary Patterson- Winged 360 Sprint Cars, C&H Veteran Ent. presents Hunt Magnetos Wingless Tour and Dwarf Cars
Saturday November 3: 35th annual Tribute to Gary Patterson- Sprint Car Challenge Tour presented by Elk Grove Ford and Abreu Vineyards and King of the West-NARC Fujitsu 410 Sprint Car Series Championship Finale
Saturday November 17: Kenny Wallace Dirt Racing Experience