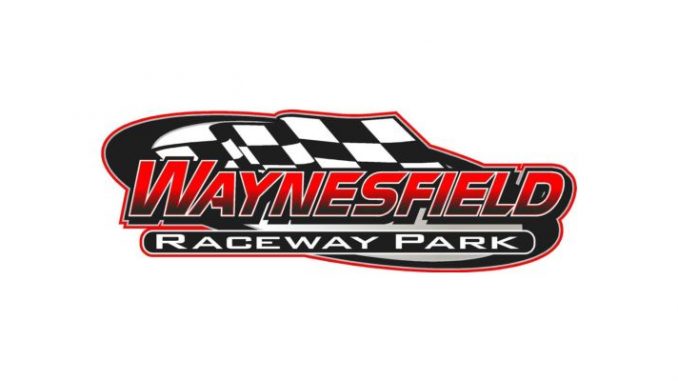 From Inside Line Promotions
WAYNESFIELD, Ohio (May 17, 2018) – Greg Shove dove into the race track business 22 years ago when he built a go-kart track on his property.
"We ran it about five years and then built the quarter mile track right beside it," he said. "We never would have been able to accomplish it without the help of other people that help us run the track. A lot of people had past knowledge of scoring, how to set up lineups, etc. It was a learning experience."
Nearly two decades later Waynesfield Raceway Park has developed into one of the state's wildest bullrings, featuring side-by-side, wheel-to-wheel action from the green flag to the checkered flag each night. In a little more than a week the oval will host the inaugural Bob Hampshire Classic, which features the Arctic Cat All Star Circuit of Champions on Sunday, May 27.
"I think Bob is truly a professional second to none in his field," Shobe said. "It's quite an honor for Bob that other people would think so highly of him to want to put this race together in his honor. We're anticipating some high-caliber drivers being there that will be a great plus for the crowd that comes to watch the race."
Racing veteran Shane Helms is promoting the event during Memorial Day Weekend.
"It's exciting as we're getting closer to the event," Helms said. "I think everybody wants to show their appreciation for Bob, who has been an integral part of the success of sprint car racing in Ohio. There's going to be great racing on the track all night because of guys like Bob Hampshire who have paved the way."
There is currently a tight battle atop the All Star championship standings as Aaron Reutzel holds a 10-point advantage over Jac Haudenschild. Parker Price-Miller is 30 points out of the lead with defending series champion Chad Kemenah 34 points behind Reutzel. Dave Blaney rounds out the top five and is only 44 points out of the top spot.
The K&L Ready Mix NRA Sprint Invaders is competing that night in addition to the All Stars.
The pits will open at 4 p.m. with the grandstands opening at 5 p.m. Hot laps are scheduled for 6 p.m. with racing set to begin at 7 p.m.
Tickets are $22 for adults and $11 for children ages 11-years-old to 15-years-old. Children ages 10-years-old and younger get in free. Pit passes are $35 per person.
Following the Bob Hampshire Classic, Helms and his team will promote the $10,000-to-win Rick Ferkel Classic on Saturday, June 23, at Atomic Speedway in Chillicothe, Ohio. The event is the final night of All Star Ohio Sprint Speedweek.
Additional information about that event will be released in the near future.