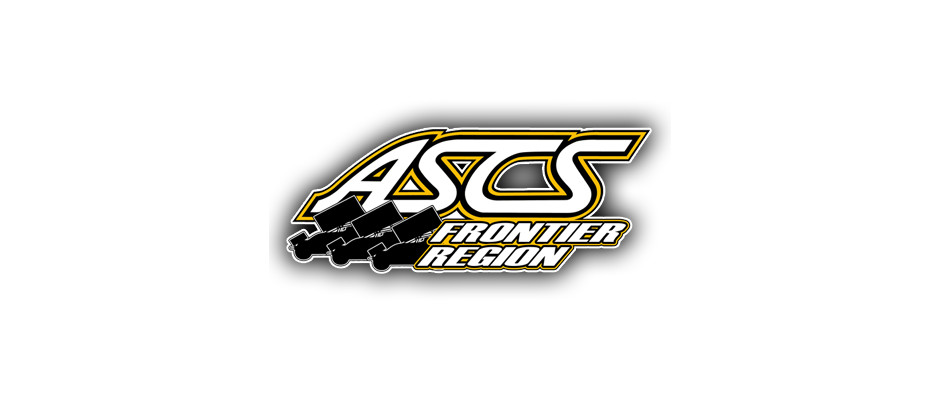 From Bryan Hulbert
GREAT FALLS, Mont. (July 13, 2018) – Subbing for the injured Roger Cummings at Electric City Speedway, Washington's J.J. Hickle jumped to the lead on the opening lap and never looked back for his first victory of the season with the Brodix ASCS Frontier Region.
J.J.'s eighth overall win with the Montana based series, Hickle worked from the third to the lead on Lap 1. Unstoppable from there, the race for second went to Canada's Bill Boyce with Kansas native, Tony Bruce, Jr. in third. Trever Kirkland and Kelly Miller made up the top-five.
Sean MacDonell crossed sixth with Jordan Milne moving from 13th to seventh. Joe Perry in eighth would be followed by Zac Taylor, who rebounded from a late caution to finish ninth. Idaho's James Setters finished tenth.
The Brodix ASCS Frontier Region races next at Big Sky Speedway in Billings, Mont. on Saturday, July 14. Admission is $20 for adults with kids 60″ and under admitted free into the Grandstands.
Big Sky Speedway is located at mile marker 16 on Hwy. 87 North to Roundup, Mont. For more information and directions log onto https://www.bigskyspeedway.com, find the track on Facebook, or call (406) 998-9336.
For other news, notes, and information on the American Sprint Car Series, from the National Tour to any of the Regional Tours that make up the over 150 across the ASCS Nation in 2018, log onto http://www.ascsracing.com, follow on Facebook, on Instagram, and on Twitter (@LucasOilASCS).
Race Results:
ASCS Frontier Region
Electric City Speedway
Great Falls, Mont.
Friday, July 13, 2018
Heat 1: 1. 37-Trever Kirkland, [2]; 2. 86-Zac Taylor, [3]; 3. 97-Matthew Dusseault, [1]; 4. 28-Joe Perry, [6]; 5. 9K-Kory Wermling, [8]; 6. 35M-Cody Masse, [4]; 7. 7T-Greg Tacke, [5]; 8. 3X-Shane Ainscough, [7]
Heat 2: 1. 00-J.J. Hickle, [4]; 2. 2-James Setters, [2]; 3. 1-Bill Boyce, [5]; 4. 38B-Bryan Brown, [3]; 5. 8-Tim McCune, [1]; 6. 2X-Mike Manwill, [7]; (DNS) 23B-Brad Robertson,
Heat 3: 1. 9-Sean MacDonell, [4]; 2. 14-Rob Orgar, [5]; 3. 3-Jordan Milne, [3]; 4. 33-Robert DeHaan, [6]; 5. 6-Tom Watts, [7]; 6. 4P-Leroy Brush Jr, [1]; 7. (DNF) 23N-Rick Tessemaker, [2]
Heat 4: 1. 2JR-Kelly Miller, [7]; 2. 12H-Tony Bruce Jr, [5]; 3. 27DD-David Hoiness, [3]; 4. 77-Damon McCune, [2]; 5. 88-Travis Reber, [1]; 6. 31-Shane Moore, [6]; (DNS) 4N-Johnny Nelson,
B Feature (12 Laps): 1. 38B-Bryan Brown, [1]; 2. 8-Tim McCune, [3]; 3. 35M-Cody Masse, [6]; 4. 88-Travis Reber, [4]; 5. 4P-Leroy Brush Jr, [8]; 6. 31-Shane Moore, [5]; 7. 7T-Greg Tacke, [9]; 8. 3X-Shane Ainscough, [11]; 9. 2X-Mike Manwill, [7]; 10. (DNF) 77-Damon McCune, [2]; (DNS) 23N-Rick Tessemaker, ; (DNS) 23B-Brad Robertson, ; (DNS) 4N-Johnny Nelson,
A Feature (20 Laps): 1. 00-J.J. Hickle, [3]; 2. 1-Bill Boyce, [5]; 3. 12H-Tony Bruce Jr, [4]; 4. 37-Trever Kirkland, [7]; 5. 2JR-Kelly Miller, [8]; 6. 9-Sean MacDonell, [2]; 7. 3-Jordan Milne, [13]; 8. 28-Joe Perry, [10]; 9. 86-Zac Taylor, [1]; 10. 2-James Setters, [9]; 11. 38B-Bryan Brown, [17]; 12. 35M-Cody Masse, [19]; 13. 9K-Kory Wermling, [12]; 14. 33-Robert DeHaan, [11]; 15. 88-Travis Reber, [20]; 16. 6-Tom Watts, [16]; 17. 8-Tim McCune, [18]; 18. 97-Matthew Dusseault, [15]; 19. 14-Rob Orgar, [6]; 20. (DNF) 27DD-David Hoiness, [14]