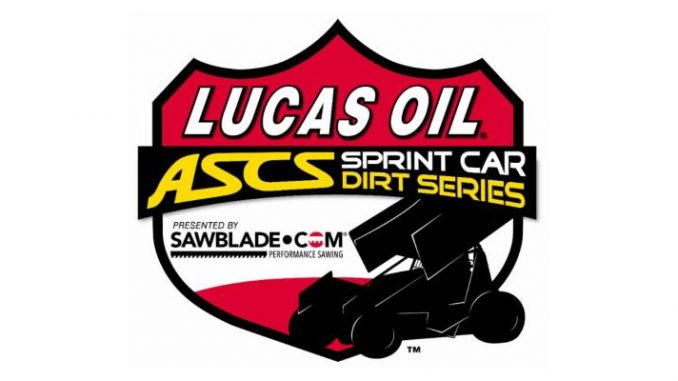 From Bryan Hulbert
SAPULPA, Okla. (October 26, 2018) – Heavy rains to start off Thursday, followed by a non-stop mist throughout day and into the night have left the grounds at Creek County Speedway impassable, forcing officials with the Oklahoma oval to call off Friday's portion of the John Christner Trucking Fall Fling to get the Track and Pits ready for Saturday night.
"If it had just rained and moved on yesterday, we wouldn't have an issue, but the mist went all day and that soaked everything worse than the rain," explained Creek County Speedway Promoter, Steve Hahn.
"The weather for Friday is good, but we can't get anyone into the Pits and most of the Parking Lot without everyone getting stuck so right now we're working to get everything dried out to race Saturday."
Saturday, October 27 gets underway with Hot Laps at 6:00 P.M. and racing at 7:00 P.M. (CT). Admission for Saturday is $25 with youth 11-14 admitted into the grandstands for $6. Kids 10 and under free.
Creek County Speedway is located at 18450 West Hwy. 66 between Sapulpa and Kellyville. For more information on Creek County Speedway, including a complete lineup of events and directions, log onto http://www.creekcountyspeedway.co or call (918) 693-RACE (7223). The track can also be found on social media at https://www.facebook.com/CreekCountySpeedway.
For other news, notes, and information on the American Sprint Car Series, from the National Tour to any of the Regional Tours that make up the nearly 150 races across the ASCS Nation in 2018, log onto http://www.ascsracing.com, follow on Facebook, on Instagram, and on Twitter (@LucasOilASCS).
Event Information:
Who: Lucas Oil American Sprint Car Series presented by Sawblade.com
What: John Christner Trucking Fall Fling
Where: Creek County Speedway (Sapulpa, Okla.)
When: Saturday, October 27, 2018
Muffler Rule: ASCS Schoenfeld Muffler is required.
Times:
Grandstands Open – 5:00 P.M.
Driver's Meeting – 5:00 P.M.
Hot Laps – 6:00 P.M.
Racing – 7:00 P.M.
Other Information:
Construction has been ongoing on the Turner Turnpike. Allow extra time to get to the track. Westbound lanes are advised to exit at Hwy. 97 and cut down to Rt. 66.
The weekend will include POWRi West Midgets. Any information regarding format and rules must be addressed with POWRi West officials. They can be found online at http://www.powri.com/profile/?r=1246&rt=assoc
2018 ASCS National Driver Points (Top 15): 1. Sam Hafertepe, Jr. 4,156; 2. Seth Bergman 4,040; 3. Wayne Johnson 3,976; 4. Blake Hahn 3,906; 5. Johnny Herrera 3,852; 6. Matt Covington 3,789; 7. Skylar Gee 3,549; 8. Scott Bogucki 3,527; 9. Travis Rilat 3,275; 10. Jamie Ball 3,238; 11. Chris Martin 3,191; 12. Harli White 3,191; 13. Alex Hill 2,816; 14. Roger Crockett 2,289; 15. Sammy Swindell 2,132;