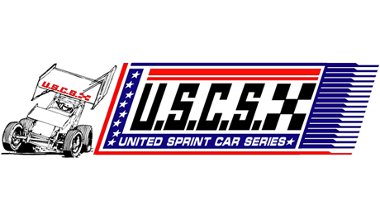 From Nick Graziano
BARBERVILLE, FL (Jan. 3, 2023) – With Florida-based Germfree joining as the title sponsor, the inaugural Southern Sprint Car Shootout is set to bring fans an exciting new event, Jan. 26-28.
For the first time in 18 years, the United Sprint Car Series will return to Volusia Speedway Park for the doubleheader weekend to open its 2023 season.
The best 360 Sprint Car drivers in the country and beyond will gather in Barberville, FL for a $3,000-to-win prize Friday, Jan. 27, and then an impressive $5,000 top prize on Saturday, Jan. 28. There will be an open practice on Thursday, Jan. 26.
Continuing its support for Volusia Speedway Park – which it will do throughout 2023 as the track's preferred BioTech partner – Germfree joined as the event's title sponsor looking to enhance the event and further reach fans.
"We're excited to partner with this inaugural event and continue to support Volusia Speedway Park and the racing community," said Jessica Miller of Germfree. "Working with Volusia has created a tremendous opportunity to educate race fans about our company. We can't wait for everyone to enjoy the Germfree Southern Sprint Car Shootout."
The United Sprint Car Series' inaugural visit came in 2001 and was won by former World of Outlaws NOS Energy Drink Sprint Car Series driver Terry McCarl. The Series was also a part of Volusia's DIRTcar Nationals in 2004 with the World of Outlaws Late Models.
Tyler Clem, of St. Petersburg, FL, has already locked himself into the event by winning the Sprint Car race during the Battle in Barberville in December.
"That's a big deal," Clem said. "You never know what can happen in Qualifying… It's a cool deal we're getting to do this."
Joining them during the weekend will be Street Stocks on Friday and Thunder Stocks on Saturday – both competing for $1,000 paydays.
The full list of former USCS winners at Volusia include, McCarl (2001), Sport Allen (2001), Kenny Adams (2003 x2, 2004, 2005), Joey Saldana (2004), Chad Kemenah (2004) and Terry Gray (2004).
Tickets will be available at the track. If you can't make it, you can watch Friday and Saturday night's event live on DIRTVision.
Volusia Speedway Park — The World's Fastest Half Mile — has been in operation for racing since 1968. The track was originally built by Benny Corbin as a way for dirt racing to grow in the Volusia County area. He owned the facility until 1982. Today, World Racing Group owns and operates Volusia Speedway Park, which plays host to the prestigious DIRTcar Nationals, Sunshine Nationals and Dale & Emil Reutimann Memorial in addition to its weekly racing program.