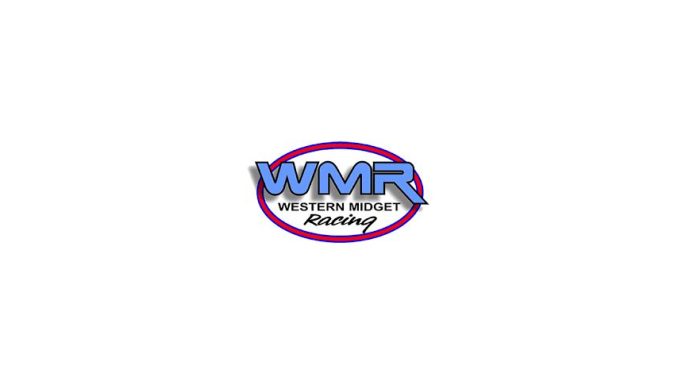 By Steven Blakesley
WATSONVILLE, CALIFORNIA (March 14, 2023) – Western Midget Racing will visit the seventh venue in series history on Saturday night, traveling to the Mohave Valley Raceway in Arizona. WMR will join IMCA Modifieds, Street Stocks, and Dwarf Cars in action on the one-third mile dirt track.
Mohave Valley is centrally located along the California / Arizona border, north of Lake Havasu City, Ariz. and south of Laughlin, Nevada.
Saturday's action serves as round two for the 19 race WMR championship which will ultimately span eight different venues across races from February through October. Arizona driver Dustin Cormany topped a 21-car field to claim victory in the season opener in Glendale, Ariz. on February 4.
Drivers from three different states will be represented in the field. The Phoenix-area contingent is expected to include the trio of Chad Whitcher-owned cars driven by the High family. Three-time series winner Nathan High of Goodyear, Ariz. is joined by daughter Chloe High, age 18 and a podium finisher in the 2022 Tribute to Billy Shuman. Also racing is Tyler High in the No. 33AZ, who charged from 14th starting position to finish sixth in the 2023 season opener.
2022 WMR championship runner-up and Adobe Mountain track champion Cory Brown of Peoria will be in action driving the No. 29 Ripper Chassis. 18-year-old Dale Eliason, Jr. of Phoenix plans to travel west with his No. 43 Boss Chassis. Eliason has three top-fives in five career starts including a best finish of second. Multiple other Arizona drivers are also planning to participate.
Kyle Hawse of Las Vegas leads the charge of Nevada competitors into Mohave. Hawse finished third in the 2022 standings and looks to rebound from a ninth-place finish at Adobe in February, driving the No. 20 Triple-X Chassis. 22-year-old Racin Silva of Henderson, Nevada is also expected in his family's No. 5s Spike Chassis.
The Golden State of California will bring several challengers to Mohave Valley. 2022 series Rookie of the Year Logan Mitchell of Santa Cruz has his sights firmly on a first-career series win aboard the No. 96x Boss Chassis. 2014 Bay Cities Racing Association Hall of Fame inductee Cameron Beard of Atwater, Calif. returns to action in the No. 42 entry. Series newcomer Will Browne is slated to make his first WMR start driving for Neverlift Motorsports in the No. 8 Triple-X Chassis. The Glendora, Calif driver competed recently in Lightning Sprints with a best finish of second in Chico, documenting many of his races on a growing YouTube channel.
Pit gates open at 3:30pm with fan gates swinging open at 6pm. Racing gets underway at 7pm. Tickets are just $12 for adults, $10 for seniors 60 and older and military, $6 for children ages 6-12, and kids five and under are FREE. Pit entry is $45 for car and driver and $35 for all over adults. Pit passes for ages 12 and under are just $20.
For more information on Western Midget Racing, visit them at www.WesternMidgetRacing.com or follow them on Facebook!