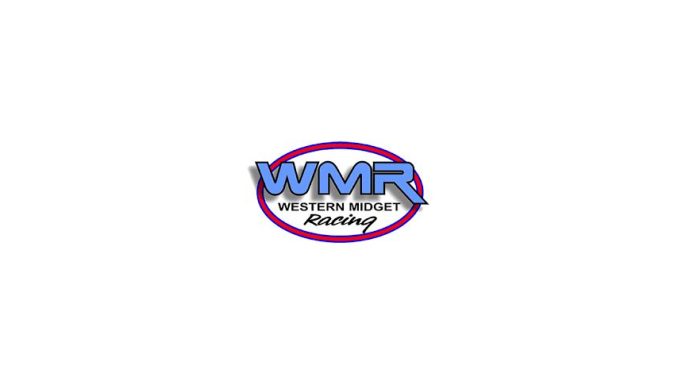 By Steven Blakesley
WATSONVILLE, CALIFORNIA (May 10, 2023) – Western Midget Racing will make its 24th appearance at Ocean Speedway in Watsonville, Calif. on Friday night as part of a NorCal doubleheader weekend, with racing on Saturday at Petaluma Speedway as well.
Friday's Ocean Speedway program will include both the IMCA Modifieds and IMCA Sport Modifieds plus Hobby Stocks and Four Bangers also competing at the Santa Cruz County Fairgrounds dirt track. More information can be found at www.OceanSpeedway.com Ocean's races are streamed live on www.StarsonDirt.TV
Saturday's Petaluma Speedway round for WMR features Wingless Sprints, IMCA Modifieds, and Mini Stocks. Fans can learn more at www.Petaluma-Speedway.com Petaluma racing can be streamed live on www.NorCalSpeed.TV
WMR has enjoyed great parity throughout 2023 with three different winners in three races so far. Dustin Cormany won the season opener at Adobe Mountain Speedway in Glendale, Ariz. before Drake Edwards took over at Mohave Valley Raceway in March. Oakley, Calif.'s Bryant Bell is the latest WMR feature winner, topping a 14-car field at Ventura Raceway in April.
A.J. Hernandez of Phoenix has used a pair of podium finishes to rank at the top of the standings in a tie with Las Vegas' Kyle Hawse. Hawse has earned a best-finish of fifth this season in the No. 20 for Sunland Wood Products.
Bell made the most of his first start of the season at Ventura, driving the Tony Boscacci-owned No. Zero 9 Spike Chassis to victory. He led his 2022 champion winning teammate Blake Bower of Brentwood across the finish line. Bower has enjoyed tremendous success at Ocean Speedway, earning nine feature wins at the quarter-mile dirt track. He also has three wins at Petaluma Speedway as well in the No. 9 Orland Public Auto Auction Spike Chassis.
Fresno's David Prickett has ten career checkered flags at Ocean Speedway in Midget competition. He won outright with the Bay Cities Racing Association in 2017 then added eight WMR wins to his credit. A combination WMR/BCRA feature in 2019 saw Prickett challenge for the overall win in WMR machinery, ultimately finishing second but being credited with the Western Midget win.
Prickett also has one win at Petaluma Speedway with WMR, topping Tyler Slay of Watsonville for the triumph. Slay topped Prickett in August 2020 at Ocean Speedway as well. Prickett has teamed up with Cameron Beard to field Slay's former No. 6s machine this weekend with Prickett at the controls.
The balance of the top-five in the standings includes Moorpark, Calif.'s Todd Hawse, Racin Silva of Henderson, Nev., and Lodi's Nate Wait.
Logan Mitchell of Santa Cruz returns to his home racetrack for Friday's action, fresh off a heat race win at Ventura. SigalSport has joined WMR with a two-car effort as well featuring Darin Horton and Gene Sigal driving the No. 66 and No. 68 Spike Chassis. San Jose's Norman Harley Rose makes a return to racing, with sponsorship help from Bay Muffler for the No. 10 Stealth Chassis.
For more information on Western Midget Racing, visit them at www.WesternMidgetRacing.com or follow them on Facebook!