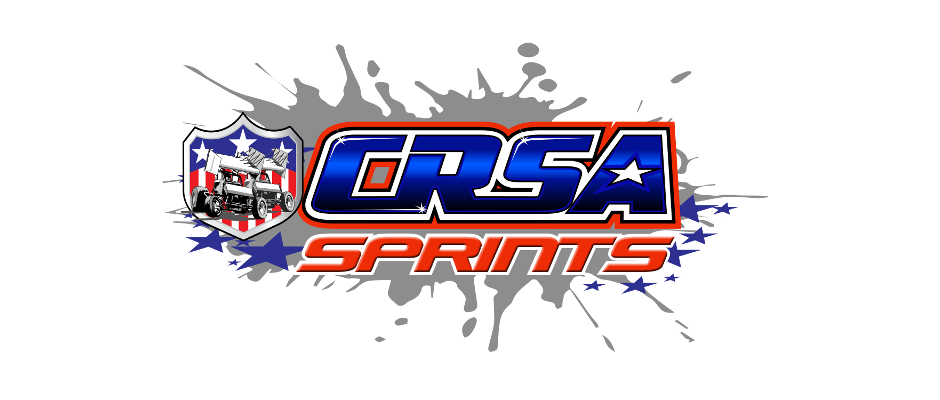 By Steven Ovens
(SODUS, NY) – They are the furthest traveling team to each and every A-Verdi Storage Containers CRSA Sprints powered by Super Gen Products event. Good night or bad night, the "Canadian Kid" Tomy Moreau and his family and crew make that tow in hopes of capturing a checkered flag.
After Saturday night at the historic Fonda Speedway in Round 2 of the Pit Stop Convenience Stores "I-90 Pit Stop Challenge Series"- they've done it.
Moreau blasted away from the outside pole position to take the early race lead from fellow long tow competitor Peter Dance. Dance captured his first CRSA victory last season and would have a bird's eye view of Moreau's drive to win number one.
Tyler Chartrand made a valiant effort to get by Dance for the runner up position at the half-way point of the event. As Chartrand completed the high side pass in Turn 2, the car got a bit too wide and over the edge of the racing surface. Once the No. C12 reached the exit of Turn 2 Chartrand impacted the backstretch wall with incredible force. Chartrand kept it on all four wheels but significant damage was done, ending his night.
Last week's hard charger Jordan Hutton entered the chat on the Lap 10 restart, putting pressure on Dance for the second position. Hutton would take the spot on Lap 13. Behind them, second-year competitor Timmy Lotz was having a career run while racing well inside the top five.
With just three laps remaining it was Hutton who had closed the gap for the lead by half on Moreau. Moreau was battling traffic and starting to fade just a little in the CarQuest, Energie Line Batteries No. 22. Hutton got to the tail tank at the white flag but sailed it into Turn 1 about half a foot too far. Moreau cleared the traffic and drove it home off Turn 4 to Tyler Groescup's double checkers.
"I knew with about five laps to go someone was coming," admitted Moreau after sporting his first wing dance in a 305 sprint car.
"We've been traveling five to six hours every week to get to race with these guy and to get this at Fonda, a place with so much history, this means a lot."
Moreau noted that past struggles at Fonda made this even sweeter.
"The past two times (I've raced here) we started up front and went backwards. I didn't want to mess up tonight. We're happy to get this one."
Hutton had a great night overall but really felt like his third Fonda win in his young career was in his grasp for the taking.
"That lap car really helped me and I just went too high in turn one and probably cost myself the race there. This place is great, I love this place whether it's tacked up or rough, I'd love to run this place weekly."
Dance kept a podium run in great perspective for his first night out in 2023.
"Car was really fast. I just wish I would have moved up sooner in the race but it is what it is. It's our first night out and to finish on the podium here is still pretty good."
Hutton, for the second event in a row, was the Powdertech Powdercoating Hard Charger of the race earning an additional $25. The Maguire Family of Dealerships "Magnificent Move" and a $25 bonus was awarded to Lotz for one of his best finishes of his career in a 305 sprint.
The CRSA Sprints will now head to Utica-Rome Speedway June 9 for Round 3 of the Pit Stop Convenience Stores "I-90 Challenge Series". The next weekend on a Friday night June 16 the series will head to Tyler Siri's Outlaw Speedway.
The A-Verdi Storage Containers CRSA Sprints are powered by Super Gen Products. Associate sponsors for 2023 include Pit Stop Convenience Stores, DisBatch Brewing Company, the Maguire Family of Dealerships, Powdertech Powdercoating, PJC Sprayfoam, Profab Enterprises, Magsarus Ignitions, Hoosier Racing Tire, Insinger Performance with their Stinger Race Fuel, My Race Pass and is owned and operated by Mike Emhof Motorsports.
For more information on the series, results, points and 2023 schedule please visit our website www.crsasprints.com
Please visit the A-Verdi Storage Containers CRSA Sprints powered by Super Gen Products on Facebook (@CRSAsprints) and on Twitter (@CRSAsprints).
A-VERDI STORAGE CONTAINERS CRSA SPRINTS POWERED BY SUPER GEN PRODUCTS @ FONDA SPEEDWAY OFFICIAL RESULTS- Saturday June 3rd, 2023:
A-MAIN RESULTS (20 Laps): 1. 22-Tomy Moreau[2]; 2. 66-Jordan Hutton[12]; 3. 56D-Peter Dance[1]; 4. 29-Dalton Herrick[8]; 5. 18-Timmy Lotz[4]; 6. 99-Mike Kiser[9]; 7. 98-Alex Adamsky[10]; 8. 88C-Chad Miller[7]; 9. 5T-Mark Taylor[6]; 10. 28-Ron Greek[11]; 11. J27-John Cunningham[18]; 12. 14-James Layton[20]; 13. 22M-Aaron Shelton[15]; 14. 121-Steve Glover[19]; 15. 18C-Dan Craun[16]; 16. D9-Dustin Sehn[21]; 17. C12-Tyler Chartrand[3]; 18. 3A-Jeff Trombley[13]; 19. 9K-Kyle Pierce[14]; 20. 21B-Blake Warner[17]; 21. 30-Kirsten Dombroski[23]; 22. 1Q-Thomas Radivoy[5]; 23. (DNS) 54-Fred Proctor
Powdertech Powdercoating Hard Charger Bonus: 66 Jordan Hutton +10 Spots
Maguire Family of Dealerships "Magnificent Move of the Race": 18 Timmy Lotz
Heats (8 laps)
#1: 1. 66-Jordan Hutton[4]; 2. 88C-Chad Miller[6]; 3. 29-Dalton Herrick[5]; 4. C12-Tyler Chartrand[3]; 5. 28-Ron Greek[7]; 6. D9-Dustin Sehn[8]; 7. 121-Steve Glover[1]; 8. (DQ) 14-James Layton[2]
#2: 1. 99-Mike Kiser[4]; 2. 98-Alex Adamsky[1]; 3. 1Q-Thomas Radivoy[6]; 4. 3A-Jeff Trombley[3]; 5. 22M-Aaron Shelton[2]; 6. 18C-Dan Craun[5]; 7. J27-John Cunningham[7]; 8. 30-Kirsten Dombroski[8]
#3: 1. 56D-Peter Dance[1]; 2. 22-Tomy Moreau[4]; 3. 5T-Mark Taylor[2]; 4. 18-Timmy Lotz[5]; 5. 9K-Kyle Pierce[6]; 6. 21B-Blake Warner[3]; 7. (DNS) 54-Fred Proctor