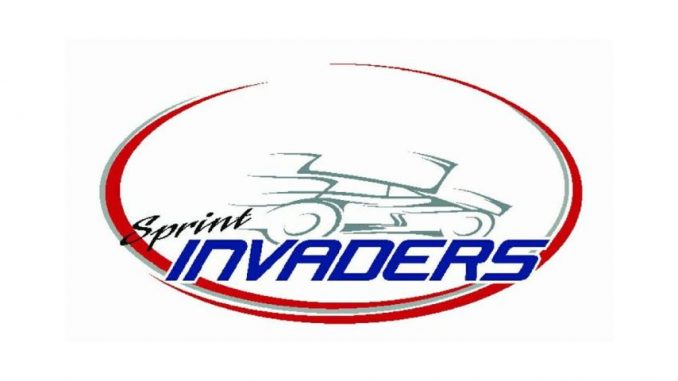 By Bill W
September 19, 2023 – The Sprint Invaders season culminates this weekend in southeast Iowa. Plenty of cash and contingencies await drivers as they tackle the Lee County Speedway in Donnellson on Friday and 34 Raceway in West Burlington for the annual "Fall Haul" on Saturday.
Friday's event at Donnellson pays $3,000 to win and $325 to start. This marks the 52nd time in series' history on the 3/8-mile Lee County Speedway oval. Kaley Gharst is the all-time Sprint Invaders winner there with six trips to Victory Lane. John Schulz has five wins, and Terry McCarl and Matt Sutton have four. Other multi-time winners include Randy Martin and Jeff Mitrisin (3) and Bobby Hawks, Jesse Giannetto, Russ Hall, Jerrod Hull, Paul Nienhiser and Josh Schneiderman (two each). Schneiderman won the 2022 event in Donnellson.
Gates open Friday at 5:30 p.m. with hot laps at 7:15. Adult admission is $15, Seniors (60 and over) $13, Veterans and Students $10 and Kids 10 and under are FREE. HART Limited Modifieds and Mini-Haulers are also on the card.
The "Fall Haul" on Saturday pays $5,000 to win and $325 to start with plenty of contingencies and sponsors adding to the purse through the field! Saturday will be the 74th feature run at the 34 Raceway for the Sprint Invaders. Matt Rogerson and Jerrod Hull sit atop the all-time feature win list there with five. John Schulz, Dustin Selvage, Josh Schneiderman and Paul Nienhiser, who added a win this year there, all have four. Bobby Mincer, Kaley Gharst, Matt Sutton, Ryan Jamison and Jon Agan all have three wins, and Mike Houseman Jr., Joey Moughan, Chris Martin, Terry McCarl and Chase Randall each have two victories.
The grandstand opens at 5 p.m. with hot laps scheduled for 6:30. Adult general admission is $20, Seniors and Students $18 with Kids 10 and under FREE. Hobby Stocks will also be racing for $1,000 to win.
Ryan Bunton is seeking his first Sprint Invaders championship and enters the weekend 41 points ahead of two-time and defending series' champion Cody Wehrle. Colton Fisher is third, ahead of Bret Tripplett and Paul Nienhiser. Tyler Lee, Luke Verardi, Chase Richards, Devin Wignall and McCain Richards round out the top ten.
For more information on the Sprint Invaders, visit www.SprintInvaders.org or our Facebook page.
Roederer's Pit Stop to Sponsor Shake-up Dash in Donnellson
Roederer's Pit Stop will serve as the Shake-up Dash sponsor at Lee County Speedway Friday. The bar and grill is located at 1100 Chalfant Street in Burlington. The Sprint Invaders will act as Dash sponsor for 34 Raceway on Saturday.