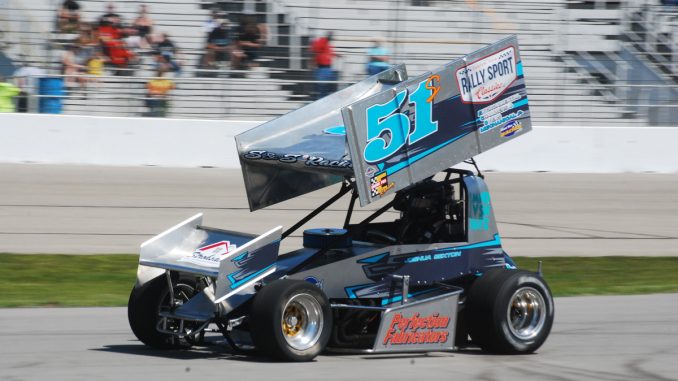 From Must See Racing
September 19, 2023 – the Maxima Racing Oils Must See Racing Midwest Lights Series will conclude their 2023 season this Saturday night September 23 at Lorain Raceway Park in South Amherst, Ohio. The MSR Lights event will be part of a huge weekend of racing that will include several different classes of cars as part of the 'Steve Sexton's Halloween Festival of Speed'.
Sexton was a car owner in the series who recently passed away on September 9. Sexton fielded cars in the series with son Joshua as the driver. Sexton was well respected and assisted many racers in Northeast Ohio over the years. He played an important part in helping racers with parts and set-up knowledge. LRP decided to name the event in his honor due to his huge popularity.
In honor of Sexton, an extra $51 will be given to MSR Lightsheat race winners. In addition, $51 will be added to each payout position in the feature event. #51 was the number carried on all of Sexton's cars.
The event will conclude the 2023 season for the MSR Lights. Defending champion Cody Gallogly holds a 15-point advantage over former series champion JJ Henes. Gallogly will be looking to seal his second straight series championship with a solid night.
Gallogly has maintained the series points lead all season on the heels of his series leading three feature victories and three Fast Time awards in 2023.
One of the biggest car counts of the season is expected. In addition to Gallogly and Henes, other drivers expected include Joshua Sexton, Bob Komisarski, Charlie Baur, Andrew Bogusz, Parker Corbin, JD Evans, Brandon Tregembo, Matt Double, Dale McQuillen, Todd McQuillen, and Sawyer Stout.
For more info on the Maxima Racing Oils Must See Racing Midwest Lights Series please like and follow us on Facebook or visit www.mustseeracing.com.