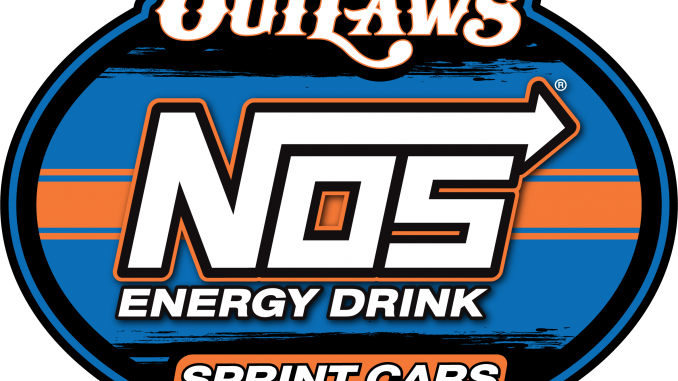 By Mike Leone
(Hartford, OH)…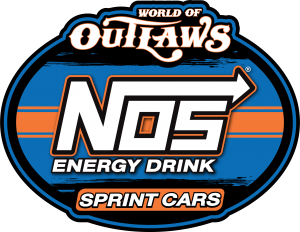 The final race event of the 94th anniversary season will also include the Whelen Econo Mods racing for $1,000 to-win. The replica vehicles from the Cars movie of Tow Mater, Lightning McQueen and Doc Hudson will be on display when the gates open at 4 PM and throughout the event thanks to BB Simmons of the Maters Foundation! Warmups are scheduled for 6:30 p.m. with qualifying and racing to follow.
The World of Outlaws Sprint Cars made their first visit of the season on May 20 and it was 10-time Series Champion, Donny Schatz, winning his first Sharon "410" feature! Brad Sweet topped the September 2022 show. In 2021, Dave Blaney won in spectacular fashion over Sheldon Haudenschild for his 95th career WoO win, but first since 1997! Prior to 2021, the WoO last appeared at Sharon on June 1, 2007 when the "King of the Outlaws", Steve Kinser, scored the victory. Kinser leads the way at Sharon with four WoO wins, while Danny Lasoski is the only other repeat winner with victories in 2002 and 2004. Besides Schatz, Sweet and Blaney, other single WoO winners at Sharon include Jac Haudenschild (2006), Jason Meyers (2005), and Joey Saldana (2002).
Sweet, a four-time World of Outlaws champion, leads the World of Outlaws to Sharon on Saturday with eight victories in 2023 and is in search of his fifth straight title. He has a 90-point lead over David Gravel, who leads the Series with 10 victories. Carson Macedo and Logan Schuchart sit third and fourth in points with six wins apiece. Schatz is fifth with three wins. Completing the top 10 in points are Gio Scelzi, Sheldon Haudenschild, Spencer Bayston, Brock Zearfoss and Robbie Price.
The "410" Sprints have competed nine times this season at Sharon with five different winners. Dave Blaney won the May 13 opener, backed that up by winning another $3,000 in his next appearance on June 3 for Western PA Speedweek, and won the $4,000 "Wednesday Night Thunder" show on August 30 for his 37th career Sharon "410" victory. Schatz of course won the May 20 WoO event. Tyler Courtney earned his first career Sharon win when he won the "Lou Blaney Memorial" under the All Star Circuit of Champions sanction. Dale Blaney won the first $4,000 "Wednesday Night Thunder" event then picked up his second win on July 21 and most recently won on September 9 matching his brother with three victories. Michael Bauer became the third driver of the season to win his first career Sharon "410" race when he won on July 29.
The Whelen Econo Mods will complete the two-division program in their richest event of the season with $1,000 going to the winner. Taking on the regional Econo Mod racers will be former NASCAR racer Ken Schrader, who has raced at Sharon in the UMP Modified division in the past. Schrader will be in his Federated Auto Parts entry, which is the presenting sponsor of Saturday's World of Outlaws event.
There have been five different winners in eight Econo Mod races this season. Dustin DeMattia, the 2019 champion, won the May 13 opener. Jeremy Double won on May 27 and after going three months without a victory has won the last two shows upping his all-time career win total to 21. Double will look to break the tie with Brandon Blackshear to become the division's all-time winningest driver. Will Thomas III collected his ninth career win in the division on June 3. Jacob Eucker topped a season high 24-car field on July 29 then went back-to-back winning on August 5 for his 16th career win in the division. Garrett Calvert won on August 19.
Summit Racing Equipment will present the hard charger award to the Econo Mod division. The driver that passes the most cars in the feature will receive a $100 Summit gift card. In the event of a tie, the tiebreaker will be the driver that finished highest in the feature.
Econo Mod Payoff: 1. $1,000 2. $700 3. $400 4. $300 5. $200 6. $175 7. $140 8. $125 9. $120 10. $115 11. $110 12. $105 13-24. $100. Tow/Non-qualifiers $50
There is no Sharon registration fee for the Econo Mods. One-way driver radios are mandatory; channel 454.000. AMB/MyLaps transponders are required; rentals available for $25. If you have yet to register for the 2023 season, please bring the registration form with you completed https://www.sharonspeedway.com/downloads/get.aspx?i=785729
Fans can not only experience viewing from the frontstretch and backstretch grandstands, but also from the infield fan zone, which includes concessions and restrooms. Sharon is the only track in the area to have viewing from the unique infield perspective. There will be times throughout the night when fans can cross on the frontstretch back and forth.
Pit passes will go on sale at 2 p.m. with grandstands opening at 4 p.m. General admission for those 13 and over is $35 in advance and $40 on Saturday, while reserve tickets are $40 in advance and $45 on Saturday for all ages. Students 12 and under are $10. Advance and reserved tickets can be purchased at the following link: https://mpv.tickets.com/?agency=WRG_SNG_MPV&orgid=52711&eventId=89858#/event/E89858/seatmap/?selectBuyers=false&minPrice=35&maxPrice=40&quantity=2&sort=price_desc&ada=false&seatSelection=true&onlyCoupon=true&onlyVoucher=false. Reserved seats are the top five rows of all frontstretch grandstands. Patio and VIP fan suite seats are sold out. Pit passes are $45. As a reminder, coolers nor outside food or beverages are not permitted. Camping permits are $25 and can be reserved at the following link: https://www.simpletix.com/e/rv-trailer-tent-camping-tickets-122979
Sharon Speedway is owned by the Blaney, Weller, and Kirila Families and is a 3/8-mile dirt track located on Custer-Orangeville Road in Hartford, Ohio near the intersection of Routes 7 & 305. For more information, check out the website at www.sharonspeedway.com or call 330-772-5481. Like us on Facebook at www.facebook.com/sharonspeedway and follow us on Twitter @sharonspdwy.